Cooling Vest Reviews – What's All This Hype about Ice Vests?
last updated:
Feb 12, 2020
Purchasing a cooling vest for your work out routine is without a doubt the quickest, and most cost-efficient way to decrease recovery time and increase calories burned.
In this guide, we will go over the types, benefits, and uses of cooling/ice vests.
If you are in a hurry and are just looking for some quick cooling vest reviews we have made it easy for you and listed our best cooling vests below:
A Quick Glimpse at the Top Cooling Vests
To make it easy for you to compare and contrast the best cooling vests, we have rated each of the top products based on price and durability, and then give each one an overall rating out of 6. In the next section, we provide in-depth reviews of each product.
In a Hurry? The test winner after 9 hrs of research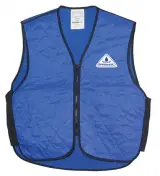 Techniche International HyperKewl Cooling Sports Vest
Why is it better?
Hyperkewl evaporating material
Cool Pax technology
Water repellent inner
In a
Hurry? Editors choice: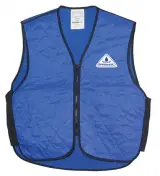 Test Winner: Techniche International HyperKewl Cooling Sports Vest

18
Researched Sources
3k
Reviews Considered
9
Hours Researching
6
Products Evaluated
Comfort
Durability
Ease of Use
Effectiveness
Value
By Default
Criteria Used for Evaluation

Comfort
Comfort means no distractions from your aims
We looked very closely at the comfort factor for these cooling vests.
When working out, running, hiking, or taking part in any sports activity, the last thing we want is constant distraction caused by discomfort. It is true to say that in a competitive sports event, you can be held back if you are constantly distracted by discomfort such as a badly fitting clothing item, friction against the skin caused by materials. Fittings, fasteners not staying secure, comfort must be a product which gives a good FIT, sits comfortably on the body and does not cause distractions.
We looked at how secure these products FIt, which features are designed in to ensure they sit comfortably on the body, do not work loose or start shifting around.
We looked at the materials used for making the cooling vest as we wanted evidence that these materials are gentle on the skin, that they allow breathability, that the materials do not retain moisture and then create wet friction on the skin.
We looked for secure support in the shoulder region because the shoulders carry most of the weight.
Our selection here passed our criteria for comfort and made their way into this guide to ensure a good choice of cooling vests.

Durability
Durability is a product which gives a good continuous performance.
Using our focused criteria for evaluation, we looked for durability in the materials to find evidence that these materials are capable of giving an excellent high level of continuous performance and not fail for the user at crucial moments.
We looked for evidence that the durable materials are friendly to the skin, allow ventilation and breathability, allowing sweat to evaporate, and very importantly, that the materials will not irritate the skin.
For containing ice, we looked to see that the materials can effectively hold the cooling capability and gently pass this on to the body. Stitching was checked wherever it is evident to ensure that robust, durable stitching has been used.
We checked to ensure that whichever type of faster used for closing up these vests, it has a design and functionality which sits within the aims of durable function.
This selection of vests sailed through in terms of acceptable durability when the cooling vests are used within the context for which they were designed.

Ease of Use
Ease of Use allows effective use
Ease of use was put under our criteria microscope; we wanted to see that regardless of the cooling system or method designed into the vest that it was easy to prepare and not time consumingly complicated.
Vests which we soak in water and then wear to help our bodies regulate temperature are an excellent choice and very easy for use provided that you are not taking part in a long drawn out sports activity under hot weather. If you are, then you need to plan and ensure that when the wet vest starts to dry out, you can get access to water to give it another soaking.
We checked that fasten and securing vests gave ease of use in that fasteners were easy to close up to secure the vest and unlikely to work loose during activity.
Ease of use for a cooling vest has a limited range of criterion, but that range is essential. We needed to confirm that preparing the colling functionality of the vest was easy, putting on and securing the vest is also easy and the vest wears comfortably and does not cause any distractions due to ill FIT or failure of performance for colling the body.
This impressive range of vests featured here, all gives a nice level of ease for use.

Effectiveness
Effectiveness assists performance and ensures comfort
Effectiveness in terms of offering cooling capability at a consistent rate for a given amount of time is significant.
The whole point of using a cooling vest is that it needs to be effective. With this thought in mind, we looked at the various options available for cooling vests.
We were impressed by ice gel packs when correctly prepared, they offer consistent cooling power, and it is fairly easy to know for how long the effect will continue. This method for cooling is excellent if the product says it works for around 5 hours; if adequately prepared, it will fulfill the promise.
Where water is frozen, and the vest has suitable insulation materials, the ice water system is extremally good and in many cases can outperform a vest cooled by gel packs.
We noted that the design for how the vests retain cooling capability, how the cooling factor is distributed to the body, the quality of the insulation pockets, these are all factors which decide just how effective the vest will be.
Through applying our criteria, we have come up with a very nice selection of effective cooling vests. Enjoy this selection and choose the model which best matches your sporting activity.

Value
Value is about money, materials, durability, comfort, ease of use, effectiveness, and performance
For value, we factored in all of our review criteria because the value is not only about the price we pay, or paying a lower price and hoping to get a good deal.
Firstly we did look at and cover the price we pay because this is foremost in the mind of all buyers, the prices placed against these vests did come over as standard and reasonable when factoring in all of the criteria for comparatively assessing these products.
As with any suitable product available on the market, we should look at companies which have established a strong, reliable reputation for producing products which meet the criteria used in this review and buying guide. With years of experience behind them, the resources to research and improve a p[roduct, known brand makers do offer a good range of tried, tested, trusted products, this can quickly be confirmed through reading customer feedback-reviews.
New manufacturers entering the market should not be ignored, but their product has to be carefully looked at to ensure it meets expected value and criteria.
This selection prepared for you does meet the broader range of the meaning of value.
Expert Interviews & Opinions
Most Important Criteria
(According to our experts opinion)
Experts Opinion
Editors Opinion
Users Opinion
By Default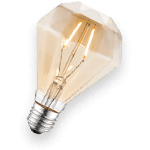 Maintainance
A cooling vest requires a degree of maintenance, this might seem strange but it is true.
Think about gel packs or ice packs, they are the core functionality for the vest, but over time they may wear or lose integrity, this falls under maintenance, so check that the product you choose can offer replacement gel or water packs.
Small but very important, look at the fastening systems designed into a vest, zippers, velcro, buttons, toggles, whatever they happen to be if they do wear and fail, can you source replacements?
Any features designed into the vest for support or adjusting for FIt need to be considered if the adjustable features fail, can you replace them or do you find that the vest fails for comfort and FIt when these features fail and cannot be replaced?
Take your time when making a choice for a cooling vest, compare the different products available on the market, look at criteria such as FIT, comfort, durability, effectiveness, and value but also factor in maintenance.
Be selective when choosing a vest
Think about which sport or activity you will be using the vest. Then carry out comparative research, you can do this easily online. Visit online stores, see the selection available, read customer reviews, both positive and negative.
Through some pure natural research, you are much more likely to select a product which gives you all the value points you want from a cooling vest.
Other Factors to Consider

Capacity
Capacity in this context means the source of the performance.
We factored in the criteria for capacity in the context of the source of the performance of the product. For the cooling vest, this means Gel Packs or Water.
Which gives better value and why it does, the gel packs are of course easy to prepare but so are water packs. Both options are good, and we felt that the performance of either is dependant on the broader design and features for the vest.
When an ice pack or gel pack is prepared, it needs to retain being cool while also distributing a cool effect to the body. It means that the pockets, or the cooling system housing the gel or ice source must be very well designed and have excellent insulation capability.
The better the pocket, pouch or holding system insulation, the longer the cooling effect will continue. It is a fact very well known to vest makers, and they all tend to reach to the very limits for the best insulation materials and designs.
Both ice and gel give an excellent performance; we found that how long the performance continues effectively will depend on the range of materials, insulation capability, and other features designed into the vest.
Frequently Asked Questions
q:

Can good hydration work with the vest performance?

a:

Yes, it certainly will, when taking part in sports in warm weather conditions, a cooling vest can be very useful. However, you need to be responsible and ensure a balanced, appropriate amount of liquid intake to keep your body hydrated. It means that your bodies natural ability to regulate your temperature will be able to work in balance with the cooling vest.
q:

Which food assist body hydration during sports?

a:

Before doing a challenging sport in warm weather, you should try food which contains a lot of water; this means vegetable, fruits are a favorite. These are natural foods, and the water content will be absorbed into your body and channeled to support your ability for your body to self-regulate overall body temperature.
q:

How many vest options for coolling?

a:

You get two main options, the type of vest which can carry frozen packs of gel or water, these are effective though they do mean you carry more weight. The alternative is a vest designed from materials which when left to soak in water, the vest will offer a period where it can aid your body to regulate your temperature.
q:

Which is best Gel or frozen water?

a:

The performance of water or gel when frozen is similar though many say frozen water last a bit longer. The performance of either will depend upon the design and the insulative qualities used for making the vest.
q:

Which is best for Fit, a set size or adjustable?

a:

I would choose a cooling vest which has designed in features to allow me to adjust the vest for FIT. When enjoying active sports, you may change your body movements at times for flexibility; an adjustable vest is perfect in such situations.
q:

Gels packs, are they easy to prepare?

a:

Yes, very easy, you need to have access to a fridge, place the packs in for the required amount of time and they are ready. It means excellent ease for preparation.
Subscribe to our newsletter