High bar vs. Low Bar Squats
AN IN DEPTH ANALYSIS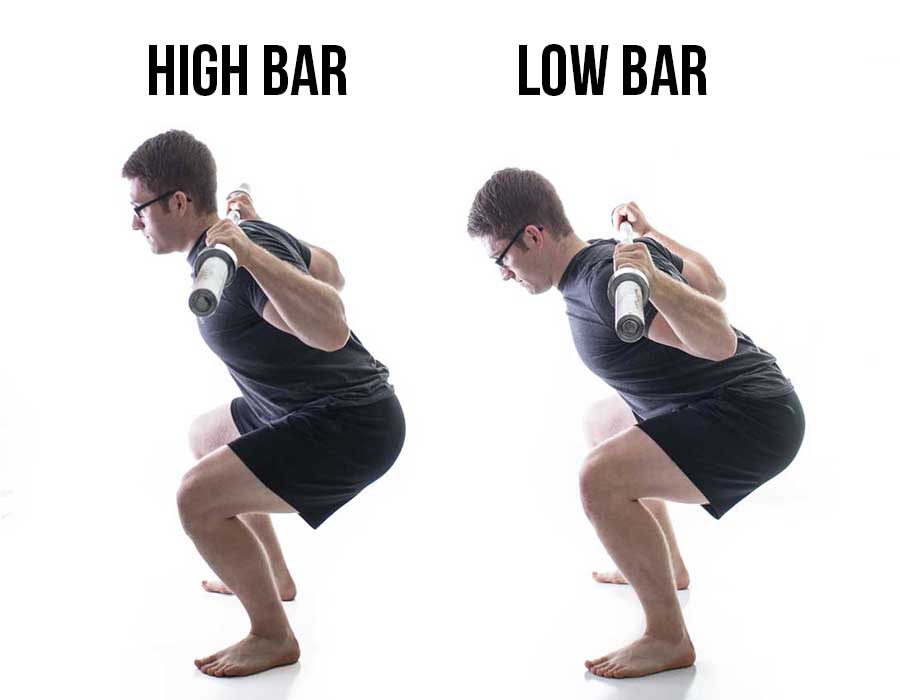 When it comes to making the distinction between low bar vs. high bar squats, you need to determine the application. While a low bar back squat is recommended for certain power lifting applications, a high bar squat is often suggested for other weight training and bodybuilding pursuits. Therefore, in most instances, you will find weightlifters using the high-bar technique.
DEFINING TORQUE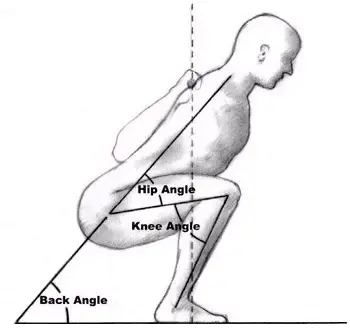 In order to understand why each stance is used too, you have to understand something about torque. Torque is the twisting force that is applied to a joint and is utilized during resistance training. Torque is also the motion that is used to produce tension which is what creates a training effect – hypertrophy (larger muscles) and increased resilience and strength.
HOW THEY ARE DIFFERENT
Next, you need to know the actual variances between high bar vs. low bar squat set-ups and applications. For example, low bar squats are established to position the bar 3 inches farther down the back than a high bar squat, all which means your knees naturally won't track quite as far forward.
When exercisers maintain a low bar back squat, they also apply approximately 10% more weight on the high bar vs. low bar squats. The muscles, in turn, do not respond on the amount of weight that is placed on a bar. Instead, torque is noted and used to determine the amount of muscle contraction the muscles must produce.
Because weightlifters and power lifters utilize less weight on the bar for a high bar squat, they are able to track a bit further forward. Weightlifters are also positioned more upright when they practice a high-bar squat.
Again, take a closer look at the position of the bar in the picture below: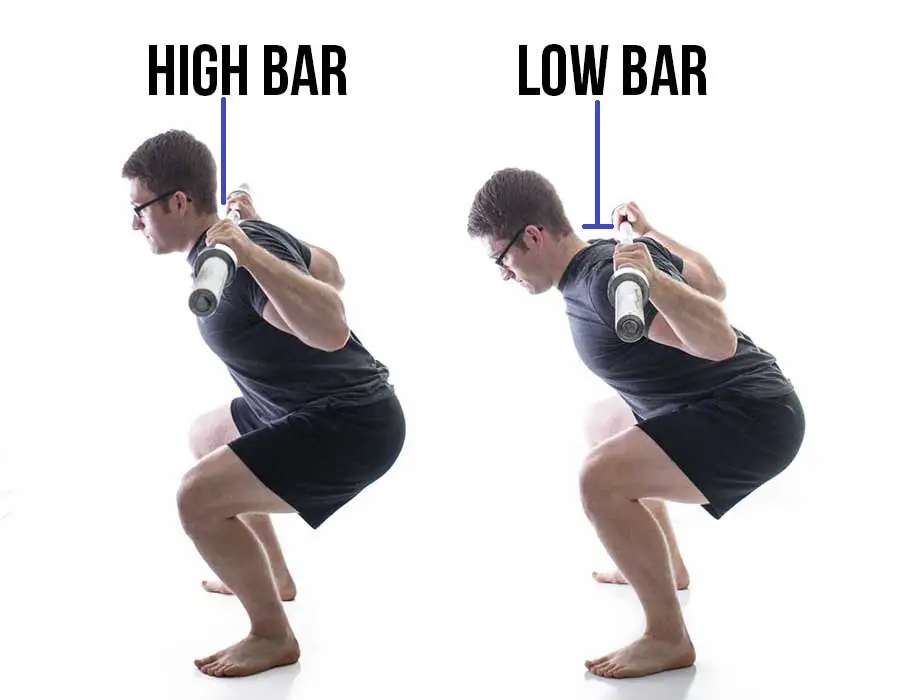 HIGH BAR VS LOW BAR SQUAT EXERCISES
WHERE THEY ARE BOTH BEST APPLIED
HIGH BAR
As the bar is placed farther from the hips, exercisers using the high bar technique experience the same hip torque as exercisers using low bar techniques. As noted, the only difference between the high bar squat and low bar back in technical terms is a measurement of three inches. That measurement also affects the amount of weight that is applied during the exercise.
LOW BAR
Because low bar squats make use of more weight, power lifters benefit when they use the lower bar squats. Squat training makes use of high bar squats and weightlifters train with high bar squats as well, all which makes it easier for them to catch heavy cleans and snatches.
CONCLUSION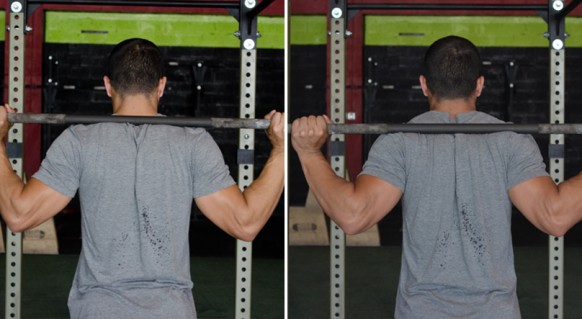 For anyone who exercises regularly who is not a weightlifter or power lifter, the choice of a high bar squat or low bar squat is not really all that important. If you like working out using a low bar squat versus a high bar squat, then you have no reason to make a switch. However, if you are a power lifter who is concerned about the application and distribution of weight, then you are better off choosing a low bar squat when you hop under the power rack. Again, weightlifters and bodybuilders often are better off selecting a high bar setup when performing a squat.
Most Read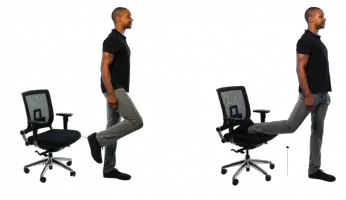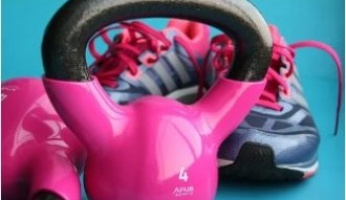 Subscribe to our newsletter