Best Ossur Ankle Braces Reviewed
last updated:
Mar 31, 2020
Ossur is world leaders in the provision of orthopedic support products and prosthetic limbs. In recent years they have expanded into the joint/knee support market. Their unique background has allowed them to develop a cutting edge line of ankle protection and support products. In this article, we zoom in on the top 4 products in the Ossur ankle range. We also compare them with some leading competitors.
Ina Hurry? The test winner after 10 hours of research: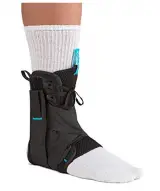 Ossur Form Fit Ankle Brace
Why is it better?
Breathable material
Fast lacing system
Figure 8 strapping system
Close fit
15
Researched Sources
10k
Reviews Considered
10
Hours Researching
12
Products Evaluated
Ease of Use
Effectiveness
Materials
Support
Model
By Default
Best 10 Ossur Ankle Braces
1

. Ossur Form Fit Ankle Brace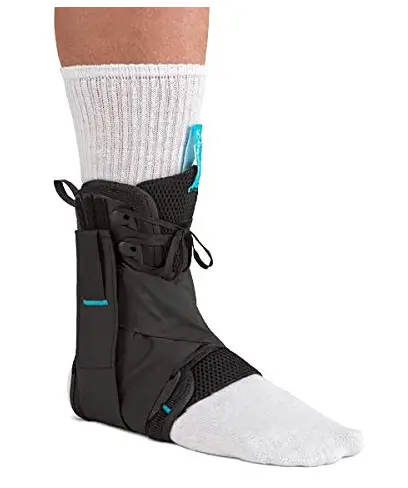 Breathable material
Fast lacing system
Figure 8 strapping system
Close fit
The Ossur Form Fit Ankle Brace is a blend between a ridge ankle stirrup and soft ankle support. It is a fully encasing brace which provides a close, secure fit. This effectively prevents the ankle from such common sporting problems as inversions and eversions.
Read more
The secure lace-up system allows you to be in control of the level of tension applied. Ossur Form Fit Ankle Brace makes use of a quick lace design which also makes it very quick to get on and off. The Ossur Form Fit is made from a very lightweight, breathable material which feels great against the skin. It allows for maximum aeration and ensures that the brace will not overheat. A Figure 8 strapping system provides a very good level of compression, allowing for speedier transportation of oxygen and nutrients to the area. This brace is best suited for moderate ankle sprains and strains.
2

. GameDay Figure 8 Ankle Brace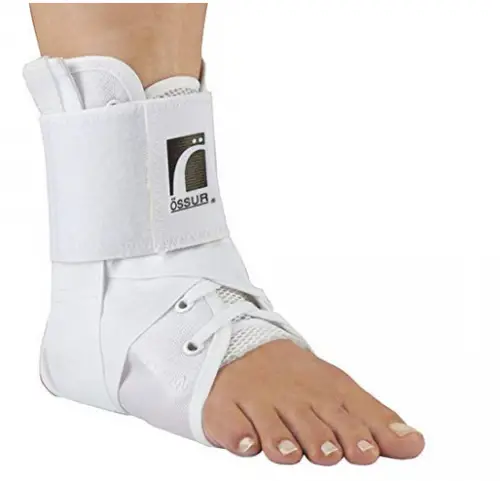 Figure 8 strapping system
Inner nonslip coating
Removable semi-rigid stays
Elastic cuff
The GameDay Figure 8 ankle brace is a more flexible brace than the Ossur Form Fit. It provides a ballistic nylon shell which provides a high level of rigid support while not inhibiting the natural movement of the foot. An inner non-slip coating prevents your foot from slipping while you're moving around. The nylon shell is also impressively durable.
Read more
Removable semi-rigid stays offer a good level of side support, ensuring that medial/lateral integrity is maintained as you walk or run. GameDay Figure 8 Ankle Brace features a low profile design that is ergonomically designed to contour to the shape of your foot. It will work in naturally with any shoe design. This is a very effective brace for people who have already suffered from ankle strain and sprain and are working back into their sport. This is also effective support to help correct chronic instability.
3

. Ossur AFO Leaf Spring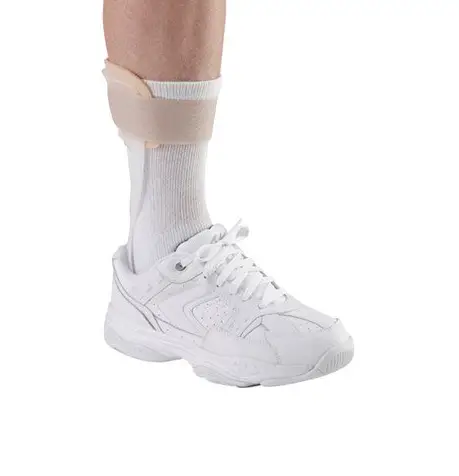 Designed for flaccid drop foot
Injection-molded polypropylene
Fully customizable
Variable thickness
The Ossur AFO Leaf Spring is a brace that has been specifically designed to support people with flaccid drop foot problems. It features an Injection-molded polypropylene ankle support, which gives maximum protection while conforming to the foot perfectly. The brace features variables thicknesses throughout, greatly increasing its overall strength. You also get a good level of toe clearance and support with this brace.
Read more
The Leaf Spring brace is totally customizable to the shape and size of your foot. The foot portion is thin and flexible and can easily be trimmed to size. There is no heel section to this brace, which makes it far more comfortable to use. This is a very lightweight product with a minimalistic design that is unobtrusive on the foot. It can be easily worn with any shoe. It comes in both small and large versions, with the change-over height being 5'8".
4

. Ossur Cold Rush Foot and Ankle Pad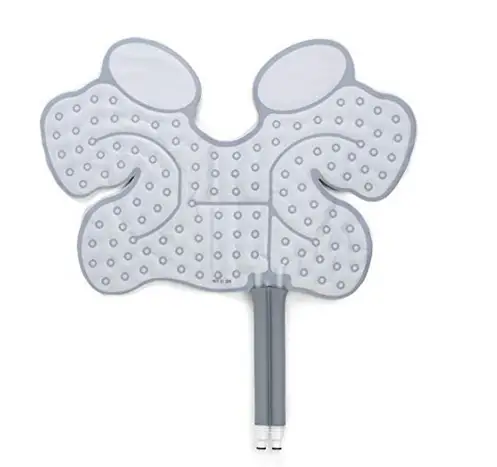 Innovative Design
Cold rush therapy
Slimline design
Works for other areas
Inconvenient hose placement
The Ossur Cold Rush Foot and Ankle Pad has a unique unbroken loop design that delivers continuous cold rush therapy to your injured ankle. It is designed to fit seamlessly under your sock or shoe, being very slim-line and lightweight in its design.
Read more
In addition to providing relief to your ankle, this brace will also work for other areas of the body, including the knee, shoulder, elbow and lower back. The Ossur Cold Rush Foot and Ankle Pad has plastic straps that keep the brace securely in place. As well as being used as a stand-alone brace it can be used with the post-operative bracing system that has been recommended by your medical professional.
5

. Mueller ATF2 Ankle Brace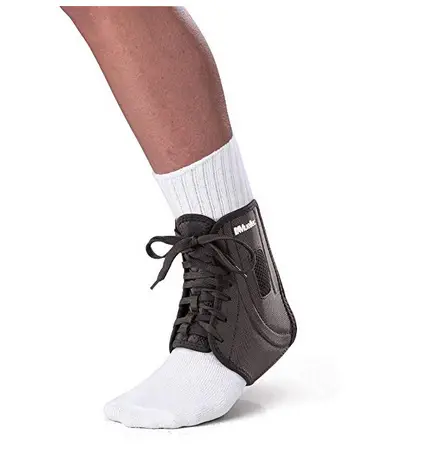 Self adjusts
Lightweight and breathable
Latex-free
Bi-directional
Difficult to get on and off
Mueller ATF2 Ankle Brace is extremely breathable and lightweight, providing for the aeration you need to prevent overheating. A single fabric layer covers the ankle, providing a very slimline profile that works easily with any type of footwear. Rigid ankle stays on either side of the support deliver effective lateral/medial protection.
Read more
The Mueller ATF2 Ankle Brace is a self-adjusting lace-up that provides you with a high level of customized tension to the entire foot area. It is especially beneficial if you have issues with the anterior talofibular ligament. While it doesn't provide quite as much rigidity as the Ossur Form Fit Ankle Brace, it does give you a greater level of mobility so that you can continue to perform on the sports field.
6

. DonJoy Stabilizing Speed Pro Ankle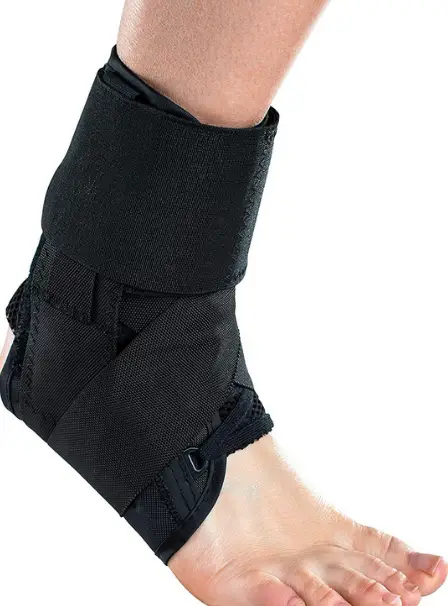 800D Ballistic Nylon
Lightweight, low profile
Fully circumferential elastic strap
Removable side stays
Straps need more security
The DonJoy Stabilizing Speed Pro Ankle is fitted with a fully circumferential elastic strap which enhances the support provided to the tibia. It also features removable side stays which ensure that your foot is properly aligned, which helps to deal with overpronation and inversion issues.
Read more
The DonJoy Stabilizing Speed Pro Ankle provides you with an excellent balance of secure rigidity and flexibility. A lot of that ability comes from its unique construction material of 800D ballistic nylon. This is a very lightweight breathable and flexible material which is also extremely durable and hard-wearing. The addition of a fast fix lace-up system provides extra tension and puts you in control of the level of compression applied.
7

. Sleeve Stars Plantar Fasciitis Foot Sleeve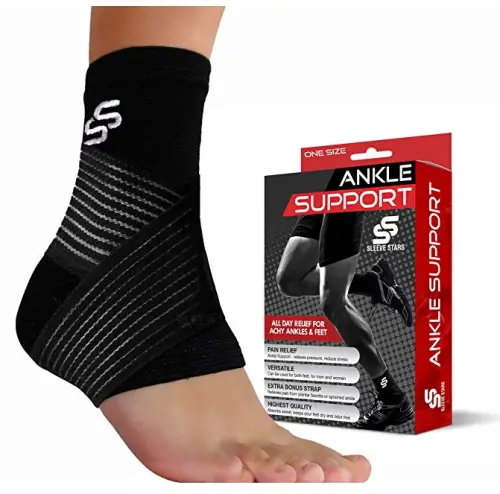 Compression support
Extra compression strap
Soft inner lining
Sturdy
The Sleeve Star Plantar Fasciitis foot sleeve comes in a slimline low profile design, which makes it an easy brace to slip under your sock or into your shoe. This is a good alternative to the GameDay Figure 8 ankle brace from Ossur. It offers a similar level of support yet provides a greater range of ankle mobility.
Read more
The Sleeve Star Plantar Fasciitis foot sleeve is a flexible yet sturdy brace that has been primarily designed to help people overcome plantar fasciitis injuries. An extra compression strap allows for enhanced compression to enhance circulation and oxygen transportation to the injured area. This is a very comfortable brace that features a soft inner lining with a good moisture-wicking ability. It also has built-in odor protection and sweat resistance.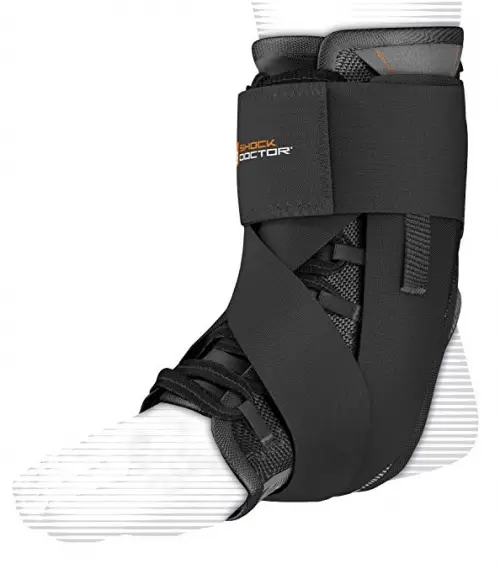 Low Profile
Odor Elimination Technology
Performance Level 3 Protection
Multi-directional Strap
The 851 brace offers super sturdy support that will definitely help you heal faster. The soles have a unique silicone gripper pattern that makes walking on them and generally using them super safe. The 851 has a great velcro and lacing combo that allows you to completely customize the fit for your needs.
Read more
The wraps are adjustable as well, giving you the chance to control how much compression is applied to your ankles. The footbed is anatomical, and the heels are open for improved breathability and more control over your ankles. The brace is rigid and supportive enough to keep even the most flexible and injured ankles in place. The tongue is pre-curved, and the fit is ergonomic, promising great levels of comfort. The low profile lacing loops make taking the brace on and off simple and fast, The brace is ideal for people who suffered from moderate to severe ankle injuries!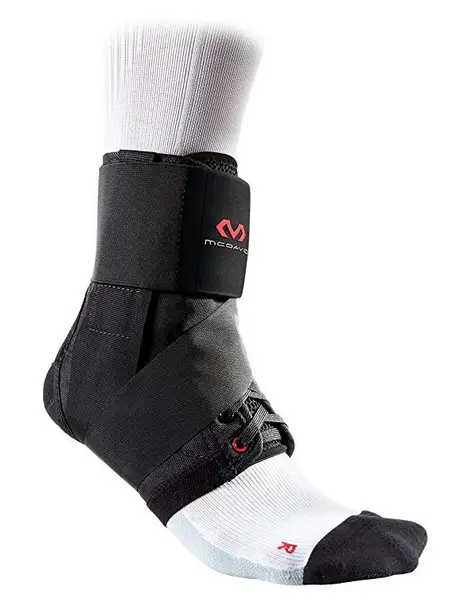 Single Layer Polyester Fabric
Breathable Tongue
Compression Comfort Top Strap
Padded Lining
The 195 is made out of a single polyester layer and it will mold to the exact shape of your feet to give you stability and comfort. The single polyester layer also makes the brace pretty lightweight and breathable as well, keeping you fresh and odor-free!
Read more
The top strap is easily adjusted, and it compresses your ankles while giving you a massive amount of sturdy support. The tongue of this brace is light and breathable, just like the rest of it, so no worries about sweat and odors. Fungus and bacteria also won't be able to call this brace their home. Once you adjust the laces to your liking, you won't need to readjust them anymore since they stay in place. The lining of the 195 is padded, while the closure is reinforced, bringing you cozy comfort all day long.
10

. Cramer T1 Active Ankle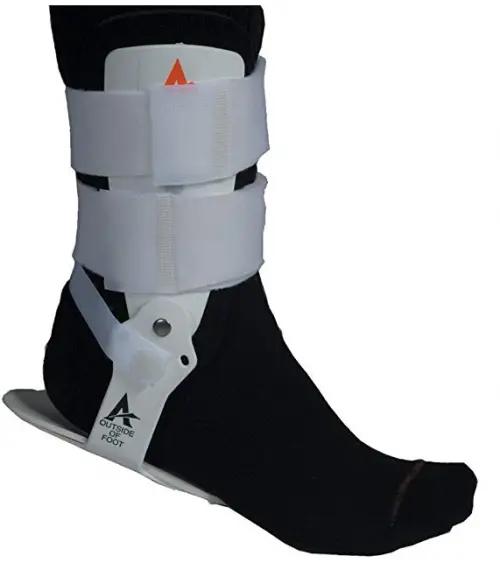 U-shape Design
True To Size
Neoprene Padding
Very Supportive
The Cramer T1 is a versatile brace that fits the same way on both of your feet, so you can change its location depending on where you need it to be. This must be said because you get only one brace per order, so if you need extra support on both of your ankles, you must order it two times. The strap is the only difference since you will need to change its direction depending on which foot you've chosen.
Read more
This ankle brace has extra cushions that make wearing it cozy, but the padding also acts as extra support. The padding makes wearing these braces with shoes a possibility, although the sharp edges of the support on the sides may dig into your skin, so be careful. The Cramer T1 brace is the champion of volleyball braces thanks to its durability and support. These rigid braces should not be worn with work footwear since they won't be comfy at all!
Criteria Used for Evaluation

Ease of Use
Ankle braces are almost always used to help heal an existing injury because they really do a good job there. But they are also used to stabilize weak joints and prevent injuries from even happening in the first place, just like some compression socks work. Ankle braces work by giving all the support they can to your joints, muscles, ligaments, tendons, and everything else in between that needs support. This is what prevents injuries and helps them heal faster. So, as you can see, ankle braces are good for both prevention and healing, as long as you get the right model for your needs, which is something we will discuss in great detail in the Model section.
Ankle braces were around for ages, but they started to become popular around the 1990s. The design of ankle braces is excellent, and you had to buy them only once every half a year to a year, as opposed to kinesiology tapes that were popular back then - you got through a roll of the tape quite fast and replacing it does nick your budget. There are plenty of ankle brace models on the market today which you can choose from, and they are all quite easy to use once you get the hang of it. These braces help you run better, they support you on the court, whether you' re into basketball or volleyball or they just help you heal better. No brace will make injuries that manage to occur less severe though, they will only make the chances for the injury occurring in the first place slim. If you already suffered from an injury, and Ossur ankle brace will definitely get you back on track in no time, and so will the braces from other competitors, granted that the model is right.
But why should you use a brace in the first place, if your ankles are healthy? Your ankles are made out of the joint, the bones, ligaments, and tendons, and of course the muscles that power them up. These parts of the ankle all work in unison to propel you and help you walk, jump, run, and everything else that you may think of. These motions are then transferred to your knees and hips, and it makes up one smooth motion that you probably never even think about when you perform it. This is where the ankle brace comes in. The braces make these motions even smoother, and you will forget about them even more. Even healthy ankles are susceptible to ankle rolling, whether it be inward or outward rolling, and it's important you stay protected when you exercise. Most ankle injuries happen because of inversion or rolling the foot towards the inside. Eversions happen if you roll your foot outward, and these injuries damage your muscles more. This is why before using your brace you need to think thoroughly about the model you will buy. Once you figure out what you need, just place the Ossur brace around your ankles and enjoy all the protection and helpful healing you can get!

Effectiveness
If you ever suffered from any type of ankle injury and ended up with lasting side effects, or you needed the extra support while you exercised, you're probably familiar with how effective ankle braces truly are. But if not, you may wonder just how this little bit of material can save your ankles. Depending on what you end up using the brace for, you will get different end results. If you need the brace to help you with an injury, you will need to let it sit strapped to your ankle at least six weeks or so, until it helps your body do its job. You must wear the brace until you see every sign and symptoms of the injury disappeared, so when the swelling, redness, and pain go down. Ankle braces work because they compress your ankles, working just the way compression socks do. This compression promotes blood flow to the site of the injury, resulting in an increase of oxygen levels which speeds healing up. Do not worry about applying the same amount of support everywhere around your ankles because depending on how and where you hurt your ankle, the brace will support just one side, both sides, or it will even come equipped with a frame to help immobilize your feet. These frames act just like your ligaments and tendons do, giving your actual tendons and ligaments a break and a chance to heal.
Ossur ankle braces also do a great job at preventing injuries. They are surprisingly effective, as long as you get the right model, as we mentioned before. If you're prone to ankle rolling, or if your joints are super mobile and flexible, the brace will make the risk of injury significantly lower, saving you from a world of pain. The wrong kind of brace will hurt your performance and your ankle, so be careful when buying them!

Materials
The materials used to create your ankle braces determine a lot of its features. The fit, size, durability, breathability and much more can be affected, and you don't want your brace to be lacking in any of these areas! Low breathability will make you sweat, and sweat invites bacteria and fungus which can create a lot of issues for you. A brace that has been poorly constructed will last as much as a regular pair of socks do, and you really need it to last much longer!
Ankle braces are usually made out of neoprene, nylon, polyester, and spandex, and these materials exist as a blend, they are rarely seen alone. Nylon and neoprene were created by the same people, at the same lab, and they were both brought into the world by accident. Nylon was the first one to be created, and it was widely used in WWII, and once the war was over the wider public saw its worth and the demand for it slowly rose. Neoprene had the same fate, and this super-material was used for plenty of things. Nylon and neoprene both have great flexibility, and neoprene is super-durable, while nylon could last a bit longer. Nylon does a better job at maintaining a cool environment though. Nylon and neoprene cannot stretch all that much though, so they must be combined with other materials in order to work the way they are supposed to. This is where spandex, or elastane, comes in. This super-stretchy fiber flexes just enough to accommodate your feet and the swelling that may occur, and then it bounces back to its original shape without any issues. Spandex is also quite supportive. If you're looking for more support though, you may benefit the most out of braces that have a metal or plastic frame. These immobilize the foot completely, and help you heal up in no time!

Support
This is definitely one of the most important factors when you're deciding which brace to get for yourself. The amount of support a brace offers will determine how fast your injury will heal, and how protected you will be when working out. It will also determine how safe you are from injuries in the first place. The Ossur ankle braces and some of the other ankle braces on our list give you a moderate amount of support and are excellent for speeding up the healing process. Other braces have a minuscule amount of support, mostly coming from their compression, and they are best used for working out.
How much support you get from a brace will depend on how the brace was made and what it was made out of. If you need just a little bit of support, like for running or volleyball, get a brace that is made out of neoprene, or that is mostly made out of polyester and spandex, like a compression sock. The amount of support a brace gives you can be increased with the addition of laces, wraps, velcro, and similar closure systems. The braces that look like a corset, and that have many wraps that keep your ankle in place will generally be the most supportive, as they will almost immobilize you. The wrap-around braces can be adjusted, and you can change the amount of support they give you. Hinged braces are awesome since they have a hinge, just like the name suggests, and they give you plenty of support while allowing you to move as much as you need to!

Model
As you probably already noticed, ankle braces come in a huge variety of styles and models that all have a very specific purpose. Every model has its individual level of comfort, breathability, support, effectiveness, and everything else a brace can offer you. Ossur braces are mostly made to give you support when you're injured, thanks to their firm construction and many different ways that you can tighten them and wrap them around your ankles. They give moderate to plenty of support, and should mostly be used if you're hurt.
On the other hand, some of the other braces on this list are excellent when you need them to keep you safe from injuries, like from shin splints or damaged ligaments. They either look like a compression sock, or they have a hinge. Wrap-around braces and corset-like braces are not what you're looking for since they won't let you move your ankles the way they are supposed to move, so you might end up in more pain than what you started with!
Expert Interviews & Opinions
Most Important Criteria
(According to our experts opinion)
Experts Opinion
Editors Opinion
Users Opinion
By Default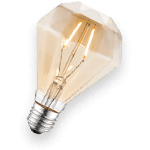 Fit
Getting your brace on is usually a very straightforward ordeal. You just have to slide your feet in, adjust the closure and that's it! But knowing when the brace fits you the right way is a completely different thing, and you must get the right size to feel the benefits. Most of the times, the manufacturer includes a guide that shows you which size to choose, and how to know the size is right for you. But in case you still have doubts, there are a few things to look out for. First, always wear socks underneath your braces! This way you protect your skin from friction and rubbing, and you make wearing the brace much comfier. When you have the brace on, it should feel like a tighter hug, but not too tight. You can check this by pressing your toes, and if the color returns quickly, everything is good, but if it takes a while for the blood to rush back you might have a brace that is too small! You will know when a brace is too big, as it will move around and bunch too much.
Breathability
What your brace is made out of will tell you how breathable it is. Neoprene doesn't breathe that well, but it usually has other materials present in the blend that make it more bearable. Spandex, nylon, and polyester have great moisture-wicking properties and they will keep you fresh and dry. Your brace must be breathable to keep you safe from sweat. You will definitely sweat, but that sweat needs to have a way out. If it doesn't, it will accumulate and allow bacteria to grow. These bacteria then cause bad odors, and they can even cause infections! So think twice when buying ankle braces!
Other Factors to Consider

Bottom Line
Ossur is the world leader in orthotics that have recently moved into the joint support space. Our top-rated brace is the Ossur Form Fit Ankle Brace, which provides a Figure 8 strapping system, fast lace-up and lightweight, breathable material. We were also impressed with the GameDay Figure 8 ankle brace, featuring an inner non-slip coating so you won't slide around and removable semi-rigid stays.
Rounding out our top 3 Ossur ankle braces is the Ossur AFO Leaf Spring, which is specifically designed for flaccid drop foot and features a fully customizable Injection-molded polypropylene ankle support.
When it comes to Ossur alternatives, we were very impressed with the Mueller ATF2 Ankle Brace, which provides rigid ankle stays similar to the Game Day Figure 8, but with a greater range of motion. The DonJoy Stabilizing Speed Pro Ankle is made from a very responsive 800D ballistic nylon and a fully circumferential elastic strap.
Finally, the Sleeve Star Plantar Fasciitis foot sleeve delivers better compressive support than the GameDay Figure 8 and has a softer inner lining.
Frequently Asked Questions
q:

How do I care for my ankle braces?

a:

After you're done using them, you must air them out to let the sweat and smell dissipate. You also have to wash it every week or so! This is important if you want to stay clean and healthy. You can either wash your brace in a washing machine, if the producer sid so, or most commonly, wash them by hand. You will need some mild soap and lukewarm water. Scrub the brace gently to get rid of all the dirt and soap, and then let the brace air dry (true for machine-washed braces as well) out of the way of the sun, to keep its size and function the same!
q:

Can ankle braces affect my performance?

a:

A lot of gym lovers have this opinion, believing that a brace makes the ankle weaker because it gets used to the support the brace offers. This is true if you have the wrong brace model on! Remember what each model is for, and as long as you get the proper model you shouldn't suffer.
q:

Why do my ankle braces hurt me?

a:

Ankle braces should never create painful sensations! If they do, you're probably doing something wrong. First, you could be wearing the wrong size. Make sure that the brace is just right, not too big or too small, and it shouldn't hurt. You also have to remember to wear a sock underneath the braces! And some models can cause issues if they are not used for the purpose they are meant for, so be careful when deciding which one to get!
q:

Do I need to wear ankle braces on both of my feet?

a:

Unless both of your ankles are hurt or need support, there's really no need to do this. If your ankle is hurt, you only need to wear a brace on that leg, as your healthy ankle has no use of the immobilization. If you're wearing them for sports, it's better to wear them on both feet to have balance!
q:

Do I need a brace if I'm healthy?

a:

There is no need to wear a brace if you have no problems with your ankles. Still, if you're into some particular sports that put a lot of strain on your ankles, you should make sure that they are protected so you don't actually get a reason to wear braces in the first place!
Subscribe to our newsletter