CrossFit Home Gym: 21 Must-Have Items
last updated:
Feb 25, 2021
Strength training or cardio workouts have a tendency to run a little stale over time. Building a CrossFit home gym is an amazing way to keep workouts fresh and your muscles engaged. By packing your home gym with simple and affordable equipment such as kettlebells, barbells, and simple machines, you can build killer muscles and never get bored!
It also utilizes many bodyweight routines, which means you won't have to drain your bank account for an effective home gym. WODs (or Workouts on Demand) constantly rotate new and exciting workouts on a daily basis to ensure that a new muscle group is screaming every time you workout.
In this guide, we have gathered some of our favorite CrossFit home gym tools to keep your workouts engaging and exciting.
In a hurry? The test winner after 10 hours of research: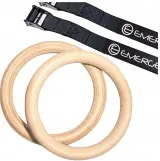 Emerge Wooden Olympic Rings
Why is it better?
Solid 9" rings
Safe dual-webbed straps
Up to 800 pounds
Dual-safe buckles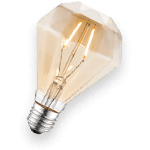 Portability
Some items we listed here are portable, some are really not all that portable. Their size ranges from small and quite portable rings to huge power racks and chunky rowing machines.
You must make sure that you have enough room in your house or garage to house everything we listed here, or at least the essential six items!
Versatility
Almost every product here is extremely versatile and can serve you for much more than just Crossfit, so you can add a lot of variety into your fitness life. Take Olympic bars as an example. You can do powerlifting, weightlifting, Crossfit, and all of those disciplines include a lot of different exercises that focus on different parts of your body.
You will honestly pay quite a bit for everything so it's good that you can use these for a lot of various exercises and disciplines!
Frequently Asked Questions
q:

What is needed for a CrossFit home gym?

a:

If you are too excited to get going and don't want to wait on your deliveries, there are many CrossFit routines that utilize bodyweight alone. Movements such as sit-ups, push-ups, and HIIT are all you need to get your training off of the ground.

As you get stronger, equipment such as barbells, Olympic plates, jump ropes, and pull-up bars will help take your program to the next level!
q:

Is CrossFit ok for beginners?

a:

We know that CrossFit can seem a little intimidating, but it is designed to wring those muscles dry, no matter what your skill level is. This style of training is actually very beginner-friendly. Reps are limited to as many as you can pump out in a given time.

When you are just starting out your reps will be low but it is still pushing you to your personal limits. As you progress and get stronger, your reps will increase as your waistline decreases.
q:

Can you do CrossFit at home?

a:

The beauty of CrossFit is that it can be done just about anywhere! If you have the right equipment and tools, as well as access to online workouts, you can fit in a killer workout. The good news is that you don't need to invest in expensive gym equipment to build some serious muscle.
q:

Is making a Crossfit gym costly?

a:

All things considered, making a Crossfit gym, or any gym, in general, is a costly endeavor. It's also time-consuming, with figuring out what to get and assembling it all together in limited space. But you will have your own little private space, and you'll be able to go whenever you want to without wasting time going to a different gym, so it's actually quite okay to spend a little bit more to enjoy the convenience!
q:

Do I really need everything listed here?

a:

Some items are very important, while others just make Crossfit much easier. You really do need an Olympic bar, a power rack with a pull-up bar, kettlebells, weight plates, a plyo box, and maybe gymnastic rings. The rest is optional, but it will definitely make Crossfit a better experience!
q:

Can a beginner build and use a Crossfit gym?

a:

You will definitely need some help with setting up a gym. This article provides you with enough info to get started, but you probably won't be able to do it yourself. You will also need to build up your strength and endurance before you actually get into Crossfit since it is a demanding physical activity!
q:

Can't I just go to the gym?

a:

Sure you can, no one is stopping you! But a commercial gym may lack the space for you to do everything, plus some machines may be missing as well. It's also time-consuming to go out to the gym and back any time you want to work out. Having your own gym has its own set of pros and cons, and it's up to you to decide what you value the most!
q:

Do I need specialized clothing and shoes for Crossfit as well?

a:

You don't need special clothes per se, maybe some compression socks and shorts and a comfy shirt. But you definitely need proper Crossfit shoes!

They will make this sport easier on you, and you will feel less fatigued because they are specially made for it, instead of your regular running or weightlifting trainers.
Subscribe to our newsletter