DonJoy Ankle Brace Review 2021
last updated:
Jan 07, 2021
Ankle and knee braces are a common piece of equipment for intense athletes. Whether it is because of an injury or just weak joints, it seems like every athlete at some point or another will need one.
One of the best manufacturers of these braces is DonJoy because they put athletes first. However, other brands also produce great braces. Here we present 4 of the best Donjay braces and 6 other choices from other brands.
This means you can compare, quality, performance, levels of support and functionality and choose which ankle brace will suit your personal needs.
In a Hurry? The test winner after 15 hrs of research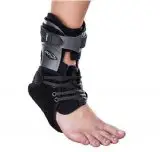 DonJoy Velocity ES
Why is it better?
Low profile
R3 technology
Great mobility
In a
Hurry? Editors choice: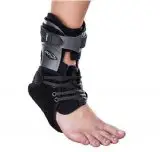 Test Winner: DonJoy Velocity ES

45
Researched Sources
11k
Total Readers
3.2k
Reviews Considered
15
Hours Researching
15
Products Evaluated
Comfort
Adjustability
Materials
Features
Durability
By Default
10 Best Ankle And Knee Braces
Criteria Used for Evaluation

Comfort
All braces are designed with the aim for comfort.
With a choice of 4 DonJoy braces and 6 other good brands, you get a nice broad choice for potential comfort.
Whether you are nursing an ankle injury or a weak ankle, you want a brace or sleeve which is going to be comfortable to wear. It needs to be lightweight and hopefully even fit into your shoe if it is that type of brace. If it is more of the boot design, you want one which is not going to interfere with your gait.
They should not bunch behind your knee or slip down on your leg. Having a cushioned sole is nice and the inside of the brace or sleeve should be soft and comfortable on your skin without irritating it. Also, make sure the seams out of the way of any skin or injury.
The brace should be easy to take on and off without causing your foot or ankle any added pain. The straps should fit snugly and be adjustable to give you leg just the right amount of compression.
It is nice to have a brace that absorbs moisture to keep sweat away from your skin which will prevent any bacteria or odor. It should keep a comfortable heat though, enough to keep your injury comfortable. Having an ergonomic design will also help with comfort.
Most of all it should have the right compression in the right places, enough to keep your ankle secure without cutting off circulation.

Adjustability
Adjustability is an important feature for all braces.
DonJoy and all brands are consistent for ensuring adjustability.
Since everyone's foot is different, it is important to have a brace which is adjustable. A good ankle brace needs to be completely versatile and adjustable. You want a brace which you can adjust to control your compression level. The brace needs to fit snugly around your ankle so you can get the ultimate support out of it. The straps should be easy to use or the brace should be easy to slip on if that is how it is designed.
Being adjustable is all about the straps. Some have easy to adjust forefoot and heel lock straps. Some have figure 8 straps, dual straps or customized support ankle straps. Then they have velcro so you can attach them at any point. Whatever closure is available needs to be adjustable so you can get just the right amount of compression and comfort.
Your ankle brace needs to support the ankle from below, above, and on the sides, so ligaments can heal without any more tearing or stretching. Ankle braces do this with straps, heel supports, lacing up or a simple slip-on designs.
The design adjustability should provide your ankle with the ultimate comfort. With the straps and closures, you should be able to get the perfect amount of tension and support to be able to keep your ankle comfortable and stabilized.
Other designs have wraps which are easy to maneuver to get you just the right amount of tension and support. There are also some designs which are easy to just slip on. We have researched all these designs and found them impressively easy to adjust and keep secure on your ankle.
Spraining your ankle is the most common injury for athletes and studies show that 70 percent of athletes who sprain or injure their ankle will injure it again. An ankle brace will be needed for anywhere from 10 days to six weeks, so having a quality ankle brace is a smart investment.

Materials
Materials are similer for desired results.
Choosing another brand or a DonJoy brace, you will find the ankle braces presented in this guide all offer the best quality for materials.
You want an ankle brace which is made of a material rigid enough to support the injured ankle while being flexible enough to allow your foot to move and be used. It should be able to provide your ankle with good compression to stabilize your injury and keep in heat to keep it comfortable. It should also be breathable so your skin stays dry.
Most of these ankle braces are made from nylon or strong neoprene which offers your ankle good support and mobility. They have four-way stretch material to keep the adjustability flexible so you can apply the compression wherever it is needed. The material should also be breathable and moisture-wicking, so there is no chance of odor issues or bacteria forming which could lead to infection.
You do not want a brace to be too bulky. The material is sleek and breathable. The hooks or velcro are designed to keep everything in place and let you go on about doing what you love without worrying about it.

Features
Features tend to enhance performance.
Features for ankle braces can vary and this is why DonJoy and other brands always create a variety of braces which offer similar features when these features are reviewed and compared.
There are quite a few features available in these ankle braces. Some offer R3 technology which gives your ankle a 360-degree compression and support. Look for bilateral hinges which also help with support.
There are all kinds of different straps from figure 8 to forefoot and heel lock straps or dual straps. Straps are important along with the fasteners. You want ones which stay secure and are easily adjustable so you can set up your brace to fit your foot exactly.
Look for material that is breathable and has a good stretch capacity. It should repel moisture as well and keep the sweat off your skin to avoid odor or bacteria build-up.
Depending on whether you are wearing the brace for an injury or just because you have weak ankles, you will know if you need easy, moderate, or maximum compression. Look for a model that has a good arch or heel support.
Another good feature is having a brace that can be adjusted to any size for any size foot. It is also handy to have a brace that will work on either leg so it is more versatile.

Durability
Durability prolongs good performance.
When we compare DonJoy and other leading brands, there is little difference between them when it comes to high-quality materials which will ensure durability.
Your brace needs to be durable since you are going to be wearing it for long periods of time to protect your ankle or to get over an injury. Look for good quality material which will not fray after it is worn for a while. Having something which will stand up to machine washing is convenient. Also, double-check the straps and make sure they are attached securely and will not tear or lose their attachability.
You want a brace which is made of durable material which can stand up to an active lifestyle, fraying and being washed. They should hold their shape and compression strength for longer periods. The braces should have straps which are adjustable, soft, and double stitched and connected with hooks and loops or velcro which holds its strength as well so your brace stays in place.
Some of the models also include flexible, durable side stabilizers. Others have durable cushioning to protect your arch or the heel of your foot. These ankle braces are all designed with durable quality in mind so you can count on your brace giving your ankle quality protection for a long time. Keep your needs in mind as far as how much compression you need and we are sure you will find the perfect brace to take care of your ankle with good compression material which will stay strong after many uses and the amount of thickness for the immobility you need.
Expert Interviews & Opinions
Most Important Criteria
(According to our experts opinion)
Experts Opinion
Editors Opinion
Users Opinion
By Default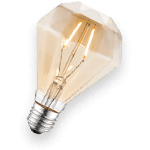 Wear A Sock Under Your Brace
It is a good idea to wear your athletic sock under your ankle brace. This keeps your injury more cushioned and comfortable under the hardware. It also helps to protect your ankle and prevent the brace from rubbing against your skin and causing blistering.
Do Not Stop Treatment Because The Pain Subsides
Just because the pain has stopped does not mean that the ligaments and muscles around the ankle have healed. If you stop taking care of it, you could risk further injury. Do not take your injury lights. You need to treat them before they get worse.
Other Factors to Consider

Brand
Our main brand features 4 very good ankle supports from DonJoy and we added in 6 more "comparative" choices from other brands. This means you get an impressive selection of the very best choices.
This way this review guide looks at the bigger picture in order to ensure that we present a choice for every person. We have kept with well-known brands and there is a purpose for doing this. Brands that have a long successful history with their products are most certainly able to invest in research for materials, design and they do continue to upgrade and improve products.
Though we have done comparative and broad research to find the best choices, this has proved interesting because leading brands are in competition with each other and this generally means that they will not scrimp on quality.
The conclusion is that we found that though different brands may well build in features that are slightly different to other makers, the constant factor or aim always remains the same. This is to provide reliable support to prevent injury or support recovery from an injury and at allow within that support a good amount of adjustability, the desired outcome from an ankle brace is consistent, the way to hit that needed outcome can be approached by varying designs and features but the wanted result still remains the same.
Our research produced a very good range of braces, we took the top models from DonJoy and top products from other makers, therefore we feel certain that there is a style of ankle support, whatever the features, which will meet your needs effectively.
Frequently Asked Questions
q:

Do ankle braces prevent ankle injuries?

a:

A brace will not prevent injury. They reduce the risk of sprains. They do not protect against initial sprains. The real benefit is preventing recurrent sprains.
q:

Do ankle braces cause knee injuries?

a:

There is no evidence in any studies of an increase in knee injury because of wearing an ankle brace. The ankle brace has no bearing on the performance of your knee.
q:

Do ankle braces cause muscle weakness?

a:

Having a limb immobilized has caused muscle weakness because of disuse but when you are wearing an ankle brace, your ankle is not immobilized. Most people only wear the brace when they are working out or playing a sport.
q:

Should I wear an ankle brace to sleep?

a:

Wearing a heavy-duty brace to bed is probably not going to be comfortable or allow you to get any good rest. They are also not great for your circulation. It would probably be a better idea to wear something like a tight-fitting compression sleeve.
q:

How long should I wear an ankle brace?

a:

It all depends on the severity of your injury. It could be a matter of days or weeks. You can typically wear a brace anywhere from 10 days to 6 weeks. It is important to wear it as long as you are having pain, swelling, or instability in your ankle.
Subscribe to our newsletter