XMark Adjustable Weight Bench Review 2021
last updated:
Jan 07, 2021
We reviewed full-featured weight benches elsewhere. If you are interested in an expensive weight bench, one approaching multigym status, we suggest looking there.
Some of these benches run up to several hundred dollars, and almost all of them include uprights for weight storage. One of the most clever features is an upright that comes loose to use as a standalone squat rack.
But perhaps you are just starting out, or you already have a premium bench that can do everything but answer emails for you. Perhaps you just need a utility bench, something simple that will let you do inclined pushups, chair situps, seated dumbbell exercises, and other bread and butter routines.
If so, this buying guide is for you. Put on your most comfy compression socks, because you'll want to spend some time sitting with our reviews and doing some comparison shopping of your own.
In a Hurry? The test winner after 20 hours of research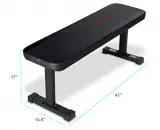 Marcy Flat Utility
Why is it better?
Extra thick comfy padding/backrest
Small footprint for small spaces
Marcy quality equipment
Affordable
Powder coated finish
Rounded edges on the backrest
In a
Hurry? Editors choice: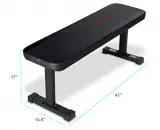 Test Winner: Marcy Flat Utility

Capacity
Comfort
Ease of Use
Materials
Stability
By Default
Best 10 Adjustable Weight Benches
Criteria Used for Evaluation

Capacity
A home weight bench doesn't have to support a powerlifter.
What we mean is, the benches you use in your home are lighter, less techy, and more affordable versions of the ones pros use. So while they need to be durable, safe, and comfortable, the capacity isn't always the most important consideration. It is important, though, especially since we don't want to assume that everyone reading our guides has the same level of fitness and experience. Capacity is something to keep in mind and, typically, it is best to have more than you need at first. That way, as you get comfortable lifting more weight, the bench will be ready and you will not need to spend money on an upgrade.

Comfort
Even the most featureless weight bench will offer some comfort.
Things like padding, ergonomic design, and nonslip handles are important. Without them or if one of them is lacking, you may not want to use the machine. Most of us will not keep doing things that are uncomfortable or painful, especially since recreational fitness is a completely elective pursuit.
Let's not forget, too, that comfort features are also safety features. Padding that is too thin, or a covering that isn't able to move with you, can lead to injury.
We did not shortchange you. We are confident saying that we would use any of the benches in this buying guide and rely on it completely to keep us comfortable and keep us moving.

Ease of Use
Multiple accessories are great, but so is being able to use the equipment without much fuss.
This is especially true when it comes to flat weight or utility benches. You want to be able to lie, sit, or stand on them. You want to grab your weights, or use your bodyweight if you prefer, stabilize yourself either with your own strength or with rollers and pads; you want to do your reps and sits quickly, building strength and setting yourself up to avoid injury.
Putting the priority on ease of use, then, actually made this buying guide a bit topsy turvy. We looked for simplicity and placed the more advanced benches at the end. Whatever you are looking for in a bench, we hope our guide helps you make an informed decision.

Materials
It isn't hard for a manufacturer to get high marks for materials.
A thick steel frame (usually tubular), 1.5 inches or thicker seat and backrest foam, machine stitching, and a thick, durable cover to keep the foam in. These are mostly what we look for in reviews. The material used in the cover makes a difference, too. Usually, we prefer vinyl, for its pliable nature, but also the fact that it won't stretch so much that you lose support.
The powder or other coatings that go on most bench frames count as a material, too. Without it, the frame is vulnerable to scratches, rust, corrosion, and eventual failure.

Stability
The last thing you want to think about, during a dumbbell press, is whether or not the bench will tip over.
And so, the ones on this list will not tip or fall over as long as you are using them according to directions, not exceeding the capacity and not working out at a weird angle.
We noticed the upside-down letter "T" configuration is the most common for benches. The part contacting the floor is rectangular, with sharp edges. The folding benches, though, favored cylindrical feet, as you might see on an old ironing board. The cylinders are easier on your floor but also result in a lower weight capacity overall.
Expert Interviews & Opinions
Most Important Criteria
(According to our experts opinion)
Experts Opinion
Editors Opinion
Users Opinion
By Default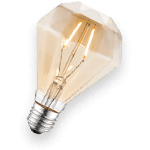 Safe Spine, Healthy Neck
It seems every time we turn on our TV or open a web browser, we are bombarded with things like "Do This One Ab Exercise Every Day And Watch Your Six Pack Grow" or "The Ultimate Ab Move Your Trainer WON'T Tell You About."
We're exaggerating, but only a little. What most of these clickbait-y pieces have in common is that they don't cover the rudiments of ab exercises. For one thing, a twisty spine will not increase the effectiveness of a crunch. In fact, it will twist your spine, and we can't see any benefit in doing that over and over again.
In addition to avoiding those crunches that Blast Your Core From Seventeen Amazing Angles, we urge you to keep your neck safe during any ab exercise. Putting your hands on the back of your neck or head, fingers laced tight, is not the way to do this. Having your hands there will encourage you to yank on your neck in order to complete a rep.
Instead, keep your hands above your head or on the sides if you want maximum effort. Keeping your arms on your chest will make the crunches less intense.
Our other tip is to rely on your muscles, rather than momentum, to complete and body weight or resistance exercise. This means moving the resistance slowly and deliberately. When you snatch your head forward to try and complete the crunch in a hurry, you are also putting your neck at risk of injury.
The Bench Isn't Just For Dumbbells
Have you ever seen someone using a park bench as a workout surface? Maybe you have done this yourself. As long as your bench is stable and you are confident in your balance skills, you can do this same style workout, at home, with your flat weight or utility bench.
Here are a few of the moves you might try:
Incline push ups-like a regular push up, but with the palms of your hands on the edge of the bench. This targets your lower back and chest.
Bench step-ups--just carefully step up on the bench and then back off. Be careful with this one. Take your time, and consider dismounting by stepping forward, landing on the other side of the bench, instead of stepping backward. We can't stress enough, too, that the benches on this list are not for box jumps. Check out the best plyometric boxes.
Tricep dips-- you don't always need a dip bar for upper body conditioning. The tricep dip focuses in on your tricep, but your back and shoulders will benefit too. All you have to do is sit on the edge of the bench, then slide your legs off until your sneakers are touching the floor. Then place the palms of your hands, folded, on the edge of the bench. Now you can use your arms to raise and lower yourself. We suggest two sets of eight to get started.
Finally, if the bench is suited to your arm length and height, you can do a plank with your feet on the bench. Try holding for as long as you normally do, if you do floor planks. Placing your feet on the bench will ensure you are isolating your core muscles, and, for many of us, it is easier to get up from a bench and the floor than to get up from just the floor.
Other Factors to Consider

Model
We mostly looked for simple models this time around, ones without many features. The goal is to help you whether you are just starting with fitness, rounding out your home gym, or looking for something you can add to a Smith machine, squat rack, or multigym.
The benches we looked at that aren't fixed angle, the incline and decline ones, are all designed for portability and easy storage. We stayed away from the more complex weight benches, with attachments and uprights, because they were not the focus of our guide.

Value
Value is not just price. If you pay 30 or 40 dollars for a utility bench that you love, and that you can use several times a week, you did well. Does it really matter if the bench doesn't have a lot of extra features? Would it have been worth it to spend 20 or 30 dollars more for one that inclines and declines, or lets you do back extensions with pads? If you aren't interested in those features--that style of exercise is painful for a lot of us--then, of course, you got the best value, because you only have what you need and what you will use.
Frequently Asked Questions
q:

Why have more than one weight bench?

a:

There are several reasons. You may want one you can devote to bodyweight exercises, while your bigger, more expensive bench is actually for benching with a spotter. Or you may have a multigym that is missing a bench, or you may just not like the one that came with it. If you have a Smith machine or squat rack, you can open up new possibilities just by adding a movable bench.
q:

Will I do OK with an off brand weight bench?

a:

Well....we don't want to make your decisions for you. But just remember, you get what you pay for. It's like when you buy a department store weight set, with a standard bar and concrete filled plasticized weights. It feels great to get such a good deal, and you will get some use out of it. But over time, either the features will disappoint you or the equipment will show signs of wear.

You don't have to spend exorbitant amounts of money to get a quality bench, especially a utility bench. But we do think you should be willing to invest more, even if it means saving for a bit, rather than being stuck with something you can't even upgrade.
q:

I saw a video where a guy was doing Roman Chair situps. What's the deal with those?

a:

One thing about the Roman chair is that it just looks cool. If you aren't familiar with it, a Roman chair situp involves laying on the bench, securing your ankles and/or calves behind the rollers, and just sitting up, usually with your arms crossed over your chest.

Roman chair situps are great for your abdominals and chest. However, we advise you to avoid them if you suffer from back pain. There isn't a way to do them without putting a strain on your back. Since the back is not secured at all, there's nothing keeping it from moving in ways it shouldn't.

Because it works so many ab muscles at once, and because the motion is simple, many fitness enthusiasts prefer the Roman chair. It's probably fine, as long as your practice proper form each time, don't do it every day and, as we said, avoid the whole exercise if you have back pain.

If you do have back pain and still want to work your core--which may relieve the back pain-- we suggest the bird dog, which requires no equipment. You just get comfortable on all fours, with your head facing down to avoid neck strain and your back neutral. Then lift your arms and legs. That's it. Start by lifting your right arm and left leg. Do 10 or 15 reps, then switch, lifting your left arm and right leg. You will be surprised how much this simple move can help with back pain and mobility.
q:

What are some barbell exercises I can do, safely, on a basic bench?

a:

Your best friends will be the chest press, similar to a bench press but with much lighter weight. You can also do seated overhead presses or plain old barbell curls. Being seated, you will get the whole benefit of the curl in your arms. Your back won't be tempted to get in on the action, and your legs will not be bearing any of the resistance.
q:

Can I upgrade a basic bench later?

a:

It depends on the bench! We suppose buying a Smith machine and placing a bench in the center of it counts as a massive upgrade. But other than that, we suggest checking the manufacturer's specifications and reading customer reviews. Many of the flat and utility benches in this guide do not have upgrade options. You may also consider going the DIY route, as long as your homebrew attachment won't be bearing your bodyweight or an otherwise heavy amount. Fitness equipment is rated to certain weight capacity, for safety; you don't have the ability to do that in your garage or home workshop
Subscribe to our newsletter