Top 10 Compression Socks for Women in 2021
last updated:
Mar 25, 2021
Just about everyone can benefit from wearing compression sleeves and socks. Athletes and fitness enthusiasts can wear them during heavy activity, and use them on recovery days to relieve soreness. Working people, in jobs like nursing or driving, can counteract the effects of either being on their feet all day or sitting all day. And people with medical conditions that affect blood circulation in their legs may be given compression fittings by their doctors. Compression can help with managing diabetes, thrombosis, edema, and varicose veins.
The biggest benefit is that increased blood flow from the gentle squeezing. How gentle should that squeezing be? Can compression socks really do all the things their manufacturers say they can? In this buying guide, we help you cut through all the buzzwords surrounding the best compression socks for women so you can make an informed buying decision.
In a Hurry? The test winner after 20 hours of research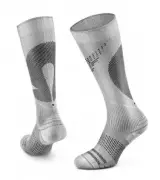 Rockay Vigor
Why is it better?
Consistent compression throughout
Helps with improved recovery time
Helps to reduce fatigue
Constructed from recycled materials
30
Researched Sources
11743
Reviews Considered
20
Hours Researching
10
Products Evaluated
Application
Breathability
Comfort
Compression
Materials
By Default
10 Best Compression Socks For Women
Criteria Used for Evaluation

Application
Compression socks only have to do one or two things well.
Those include, of course, providing compression, which will reduce swelling and increase blood flow. Compression should be graduated, meaning it is stronger in high use areas. Some socks will have more compression in the ankles. while others may compress the feet for plantar fasciitis relief.
We did not include any socks or sleeves that we felt you could not count on for compression. Socks that carried other benefits got higher rankings, But many socks that look stylish and may be comfortable during workouts are still not actual compression socks. We did not include those.

Breathability
If your feet have airflow, they will not sweat as much.
Not sweating is a good thing, because it means less odor and less chance for bacteria to grow. Some of the socks on our list have antibacterial treatments, and that is good, but socks still have to be breathable for best results. Breathable fabrics include nylon, merino, wool, and polyester. Spandex is not particularly breathable, but it is often needed for compression reasons. This is why you will often see 90% nylon/10% spandex and other configurations in compression socks.

Comfort
We want you to feel confident in wearing your socks all day if you desire.
After all, you are the one spending money on them and seeking the pain relief or recovery benefits of women's compression socks. So we prioritized socks that are true to fit, and that have comfort features like padded foot areas and roomy toe areas. It is true that socks have a simple design, without much room for extra features and without the ability to really cause discomfort. Still, things like thickness and flexibility are important and will vary between manufacturers.

Compression
Compression means pain relief and cooling for sore ankles or calves.
Socks that compress your legs typically do so through the use of spandex or other stretchy synthetic fabrics. Construction has to be thick enough to hold you tight, but thin enough to breathe and let you enjoy the freedom of movement. The idea is to get your blood circulating, without squeezing so tight that you feel discomfort. The increased blood flow is what relieves pain and swelling.
There is a rating system that exists for compression garments. You often see products listed as 20 to 30 mmHg, or something similar. This is an attempt to measure approximate blood flow increase using millimeters of mercury measurements. Basically, 20 to 30 mmHg is the tightest compression, with 10 to 20 mmHg being moderate. The measurements are a good guide, but not everyone will feel the same amount of compression.

Materials
The fabric of the sock or sleeve is important.
Compression socks for women can be made of spandex, lycra, microfiber, and sometimes cotton, or blends containing any number of these fabrics. Spandex and lycra are essential for the stretchiness that gives the sock its compression abilities. But the elastic fabrics are not suitable for the bulk of the sock's composition. The cotton or other fiber is necessary for retaining shape.
Although cotton blend compression socks are rarer, many users prefer them because cotton is so naturally breathable.
Expert Interviews & Opinions
Most Important Criteria
(According to our experts opinion)
Experts Opinion
Editors Opinion
Users Opinion
By Default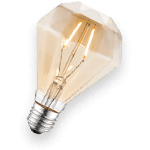 Compression Socks 101
We all know that compression socks work by squeezing your blood vessels to encourage circulation, but is that all there is to them?
The benefits of better circulation include more energetic legs, so you will not tire as quickly, in addition to reduced soreness and a reduction in swelling. Pregnant people often seek compression socks for that last reason, since ankles can swell during pregnancy.
Most of the compression socks you see online top out at between 20 and 30 mmHg of blood pressure. The vast majority of athletic users will not need more compression than this. However, people with diabetes, edema, and certain other medical conditions can get higher compression fittings at medical and specialty stores.
While the material is important, we think it is better to look at the sock's overall performance and value rather than going mainly on composition.
Getting Your Socks On
Putting on a pair of socks seems so simple that it is hardly worth talking about. Most of us wear socks every day. But when dealing with painful or swollen legs, or the whole body soreness you sometimes get from sustained physical activity, just bending over and pulling the socks on becomes difficult. After all, the socks are made for tightness.
We can suggest a few things to help you with donning the socks.
You can put a bit of either talcum powder or cornstarch on your feet before you try to put the socks on. Somehow the small amount of particulate helps the fabric to travel up your ankles better.
For a better grip, try wearing those rubber texturized dishwashing gloves to put your socks on. Don't go too thick, with the gloves, because then you will have trouble grabbing anything with your fingers.
Finally, as with any sock, just rolling your compression socks up will make it easier to get them started.
Other Factors to Consider

Protection
Many of the socks on this list promise to reduce or prevent certain sport-related injuries. Those include shin splints, soreness, and swollen ankles.
But these claims are a little hard to support. If you don't get shin splints after a run, how do you know the socks were the only reason? We did not make protection one of the main factors, for this reason. It is almost impossible for a maker to prove their socks prevent conditions. However, we did not want to discount it completely, because there are usually enough positive reviews to make the case that, generally, people who suffer from these conditions were able to go for a run without experiencing their usual problems.
Frequently Asked Questions
q:

Why the emphasis on graduated compression?

a:

Graduated compression means the sock or sleeve is tight at the ankle and becomes less so as the sock goes up your leg. This is so the part at the knee or thigh will not cut off circulation. Graduated compression delivers the greatest blood circulation benefit in your ankle area, where many problems often start. So most physicians concur that graduated compression is best.
q:

How much compression do I need?

a:

That depends on your reason for wearing the compression sock or sleeve. The lowest level of compression, around 12 mmHg, will relieve tired legs and some swelling. Most of the socks on our list are in the firm area, from 20 to 30 mmHg. Anything past 30 mmHg is reserved for serious medical problems, like thrombosis, lymphedema, and venous ulcers.
q:

How do I get the right size?

a:

The best way to get a tight fit, of course, is to try several pairs of women's compression socks on at the store. If you buy online, make sure to use the sizing guide from the maker. The directions may have you measure the width of your ankle and calf, your calf length, and maybe your whole leg. Here's a tip: if you have swollen legs, measure for your compression socks when swelling is at its lowest. For most people, this will be in the morning.
q:

I used cornstarch and I still can't get my compression socks on! What do I do?

a:

If the sock is a stocking, with a full toe, you can try this:

Reach into the sock, grab the heel, and turn just the heel inside out.

Put your foot into the opening you just created with the heel.

Now you can just pull the stocking all the way up, flattening out any wrinkles on the way so you get a tight fit.
q:

Is compression gear good for traveling?

a:

Yes, it is! Sitting on a plane for hours can really decrease blood flow and cause problems. Wearing your compression socks for the entire flight will decrease your risk of deep vein thrombosis, a serious medical condition that creates blood clots. This is according to the National Health Service in the UK.
Subscribe to our newsletter