Protein Rich Smoothies
updated January 1, 2019
Humans need protein for healthy heart, bones, hair, and skin. A protein-rich breakfast can stop overeating and is a good recovery food after resistance training. It helps repair muscle and builds tissue.
When consuming protein smoothies, the important thing that you need to do is to mix it up so it doesn't get boring. There are a lot of protein sources in the market which can be derived from rich whole food sources.
To give you an idea, here are 10 protein rich smoothies to help start your day:
1. Banana Coffee Smoothie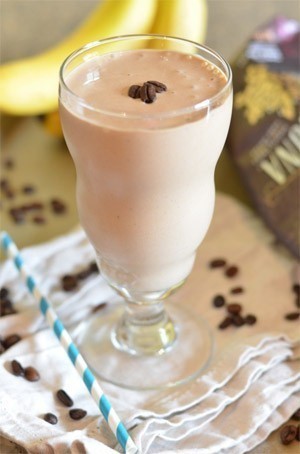 Source: www.coffeeandquinoa.com
Enjoy a quick breakfast of coffee, banana, and yogurt from one cup.
Ingredients:​
2 tbsp. coffee powder
1 cup nonfat yogurt
1 tsp. cinnamon
1 banana
1 tsp. ground flax seed
Directions:
Put everything in a blender and mix it well.
2. Banana Spinach Smoothie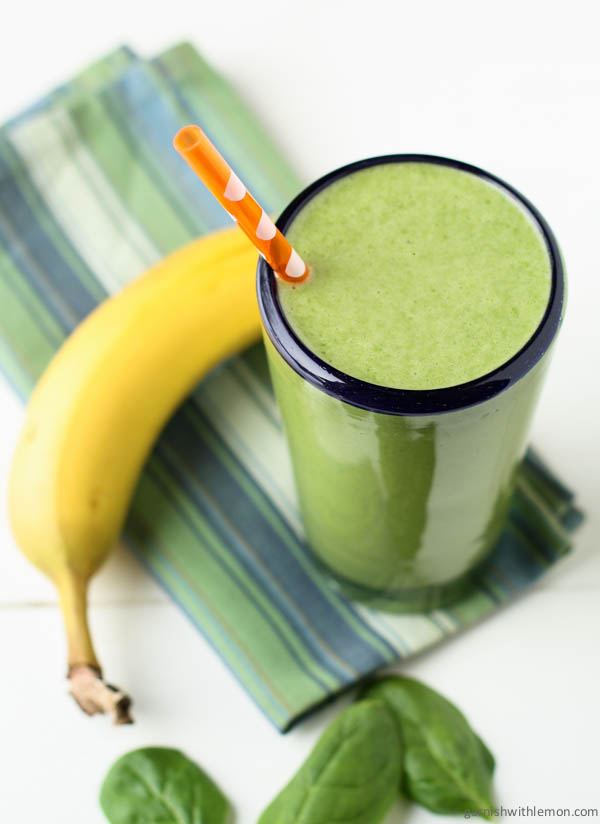 Source: www.garnishwithlemon.com
Spinach and bananas contain tons of fiber. It makes you feel full longer which helps you snack less.
Ingredients:​
Handful of spinach
1 banana
300 ml unsweetened soy milk
1 tbsp. peanut butter
Directions:
Throw all of the ingredients in a blender and mix until smooth.
3. Sunrise Smoothie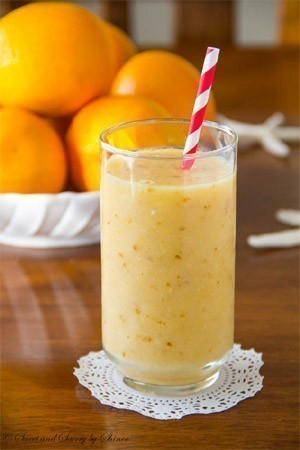 Source: sweetandsavorybyshinee.com
This antioxidant-rich smoothie has a lot of good ingredients such as banana, orange, berries, and Greek yogurt.
Ingredients:​
1 cup of frozen berries
6 oz Greek Yogurt
1 frozen banana
1 peeled orange
Directions:
Throw everything in a blender and create a smoothie!
4. Almond and Banana Breakfast Smoothie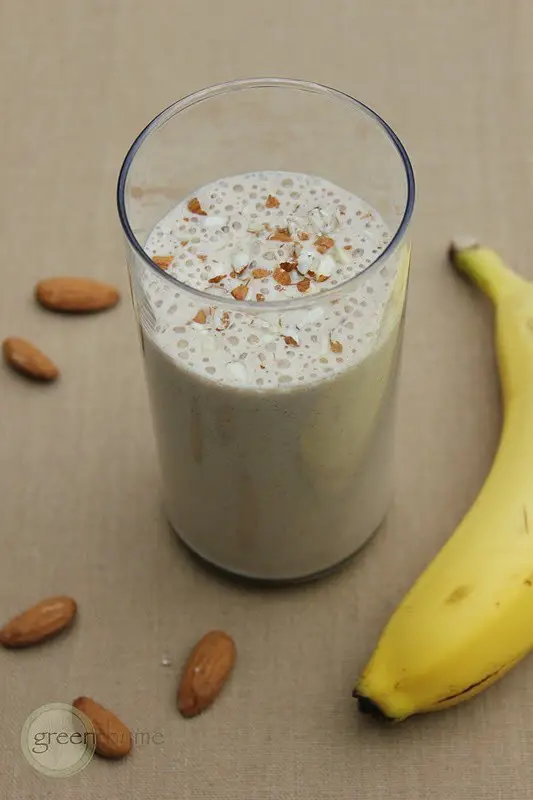 Source: www.greenthyme.blogspot.in
Oats when added to this power packed rich smoothie make it much more filling.
Ingredients:​
1 tsp. almond butter
1 banana
200 ml skimmed milk
2 heaped of tbsp. oats
Directions:
Put the almond butter, banana, skimmed milk and oats into the blender. Blend well.
5. Mango Lassie Smoothie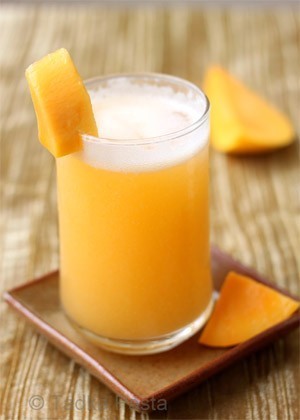 Source: tadkapasta.wordpress.com
This smoothie concoction has 6.8 grams of protein.
Ingredients:​
300ml of low fat milk
1 ripe mango
600 ml of water
Directions:
Peel the mango put away the stone. Put it in a blender as well as the other ingredients. Blend well and let it cool in the freezer.
6. Fitness Smoothie
This smoothie has all you need including protein, vitamins, fiber, calcium and iron.
Ingredients:​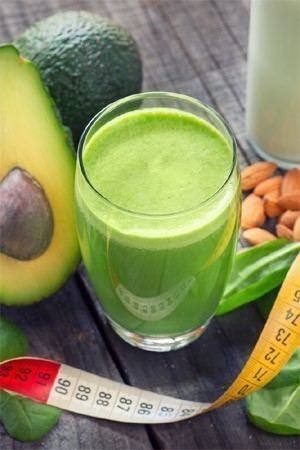 Source: www.allnutribulletrecipes.com
Handful fresh parsley
A handful of spinach or kale
Half avocado
2 tsp cinnamon powder
2 tsp. cacao powder
1 tbsp virgin olive oil
Pinch of sea salt
A handful of coconut flakes
Handful dark chocolate nibs
A handful of almonds or walnuts
300 ml of water
150 ml of coconut milk
Protein powder
200 ml of soy milk
Directions:
Put everything in a blender and turn it on for 60 seconds. This recipe may require a high-quality blender. If you need help finding a good blender, you can read blender reviews here.
7. Spicy Banana Kiwi Breakfast Smoothie
It helps lower cholesterol and glucose levels. It also helps control diabetes and heart disease.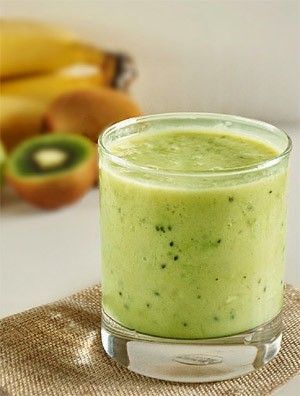 Source: www.spillthespices.com
Ingredients:​
2 bananas
3 kiwi fruits
200 ml low-fat yogurt
200 ml cup milk
1 cm grated ginger
4 tbsp porridge oats
Directions:
Throw ginger, fruits, oats including the yogurt and milk in the blender.
8. Protein Rich Strawberry Smoothie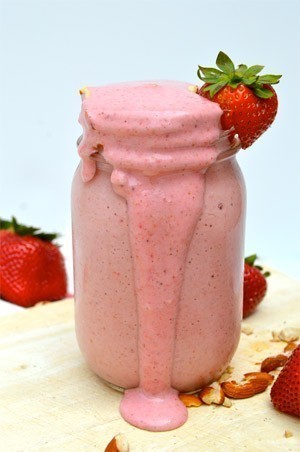 Source: www.pumpsandiron.com
Bring this protein-packed smoothie before you rush out to the door.
Ingredients:​
10 strawberries (frozen)
½ Greek yogurt
½ cup of water or ginger tea
Directions:
Put everything inside the blender and blend till the consistency is smooth.
9. Peanut Butter Jelly Smoothie
This smoothie concoction includes 23 grams of protein to satiate you of your hunger for hours.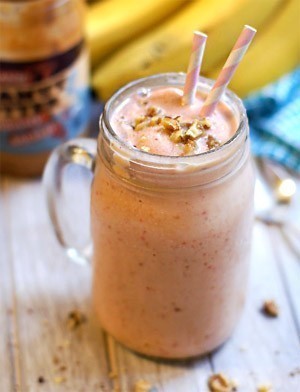 Source: www.detoxinista.com
Ingredients:​
6 oz Greek yogurt
1 medium banana
1 tbsp. peanut butter
¾ cup almond milk
Directions:
Put the ingredients into the blender. You might need to scrape once in a while to get the peanut butter into the mix.
10. Orange Avocado Banana Smoothie
Because of the avocado, this mixture is nutritious and creamy.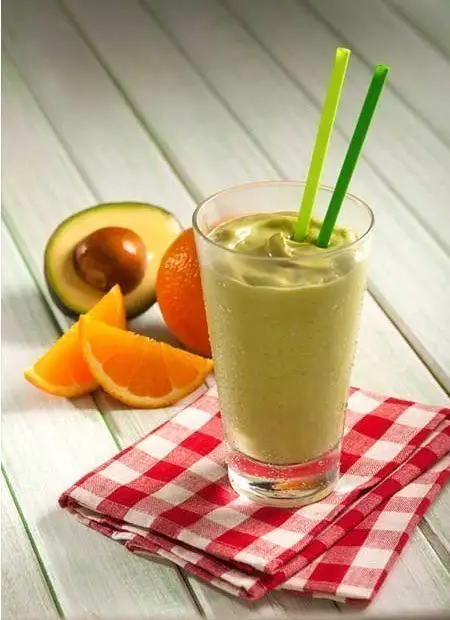 Source: www.avocadosfrommexico.com
Ingredients:​
½ cup of Greek yogurt
2 bananas (frozen)
11/2 meat of the avocado
½ cup of orange juice
Orange zest
Milk
Directions:
Put the ingredients in a food processor and blend it.
These protein rich smoothies will surely jump start your day and get your skin glowing. You can drink them in the afternoon for some quick pick me up or in the morning if you do not have time to prepare breakfast. Be sure to check out BlenderBase.com for more resources on blender buying guides.

Most Read