Best Fitness Watches for Women Reviewed and Rated
last updated:
Feb 12, 2020
The Fitness wearable technology industry has been a male-dominated zone since its inception. Men designed the technology, men put it together, men marketed it and men bought it. The first products onto the market were, not surprisingly, bulky and unattractive.
Fortunately, times are changing. Marketers of fitness technology have finally woken up to the fact that, while still not as large a market share as their male counterparts, there is a growing number of women who are interested in tracking their health and fitness statistics by way of a portable device. And, they are understanding that women have different buying criteria than men. They want their wearable fitness technology to be unobtrusive, stylish and functional.
In this article, we will present to you the best fitness trackers for women of 2019.
In a Hurry? The test winner after 12 hours of research: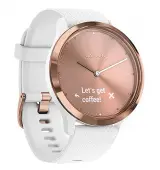 Garmin Vivomove Hr
Why is it better?
Beautiful Hybrid Design
Dynamic Precision Handles
Wellness Monitoring Tools
VO2 Max Estimate
Battery Lasts Up To 2 Weeks
In a
Hurry? Editors choice: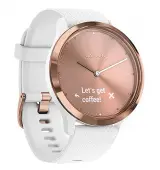 Test Winner: Garmin Vivomove Hr

14
Researched Sources
16.5k
Reviews Considered
12
Hours Researching
13
Products Evaluated
Ease of Use
Accuracy
Battery Life
Features
Weather Resistance
By Default
10 Best Activity Trackers for Women
Criteria Used for Evaluation

Ease of Use
A beautiful fitness tracker watch that's hard to use is just as good as a simple piece of jewelry. And you can't have a fitness tracker where you don't know how to utilize the features you need to track your exercises. You might wear a tracker like that around your wrist because it does look lovely, but you won't actually get to use it, and why should you pay more for a simple band or necklace? Thankfully, every fitness tracker we mentioned here is quite intuitive, and you won't have any issues with using it.
The market today is littered with fitness trackers, and everyone wants to participate because their popularity is just rising, without showing any signs of stopping. You can find over 400 fitness trackers today, but not all of them are worth your time, and an even smaller number actually looks good! Pair that with ease of use, and you don't end up with a number of choices that is all that big! Even if you do get a tracker that is a bit harder to understand, don't worry - we will tell you how to understand what the tracker is trying to tell you, and we will go over most of the data the trackers collect in the following sections. Before everything else, you must be aware of the fact that the data the trackers collect is not completely accurate, except data based on your movement - instead, it's just an estimate based on all the data it collected in the first place and based on your habits and life in general. Here is where our first tip lies; make sure to regularly save and collect data by yourself, and utilize the trackers as much as you can to get the most accurate results! The tracker cannot know by itself what you're doing all the time, and it cannot even begin to comprehend why some of the data it sees changed because you exercised or walked up to the stairs. Some trackers do recognize when you started to run or swim, but it's better to let it know anyway. Also, you must remember to tell the watch everything it needs to know before it starts to give you those numbers you crave so much. Remember to input your height, weight, activity levels, what you eat, when you go to sleep, how long you sleep, and much more. You can access the apps that come with the watches and input all of that there, and then when you upload the exercise data onto the app you will get very detailed results. The more data the app has, the better the results will be!
These fitness trackers do have some interesting designs and features, and you might be confused with the plain circles or cute leaves staring at you. What are you supposed to press, where is the start button, how do those trackers even collect the data? Luckily, their manufacturers all included handy use instructions, and you won't have to wade in the darkness, searching for an answer!

Accuracy
This is arguably the most important thing about your fitness tracker. Don't wear the tracker just because it looks good - it must be able to reliably track the data you need, and accurately show you the results. If it cannot do that, it's really not all that good, and you'd do better without it. What your tracker collects varies in accuracy actually. Some numbers are more precise than others, by default. This is why you must be aware of which numbers you can trust, and which you can almost disregard completely. Every fitness tracker is equipped with movement sensors. These movement sensors are what we have to thank for most of the numbers we get to see. The number of calories you burn, as an example, is something we all cherish, but this number may not be very precise, because the tracker itself has to run a lot of the data based on another tracking it does through some algorithms. Therefore, the results you see are almost all there thanks to the pedometer.
So, the more features and sensors your tracker has, the better the results will be! High-range fitness trackers, for example, have super-precise heart rate monitors, which is something a lot of people cherish since it's valuable data related to exercising, not just our overall health. Also, the better the heart rate monitor, the better the numbers related to calories burned will be! When you step on a treadmill or strap yourself into a recumbent bike, you will probably notice that they too track your health. But a lot of people are well aware of the fact that these machines are not so precise, which is why you will see them with bands around their wrists. As we said, pedometers are the most accurate since they were the very first to be developed, and there were times when they were the only thing that could be strapped around your wrist. This is why you can trust the pedometers the most, and everything else should be taken with a grain of salt!

Battery Life
Remember that you cannot plug your tracker into a wall to keep it on at all times. It will depend on the battery, be it a rechargeable or removable one. Removable batteries last a really long time, but once they are out of juice, you need to replace them. This is inconvenient for a lot of people, especially if the battery type is hard to find. But then again, you won't have to worry about the device shutting off when you least expect it, nor will you need to spend time away from it while you wait for it to charge. On the other hand, rechargeable batteries are great because you won't ever have to replace them, but they drain fast and last a week on average. There are batteries, be it removable or rechargeable batteries, that last for months or even years, and these are the ones you should aim for.
You can do some things to extend the life of your battery if you feel like you need more time with your watch! Most of the trackers we mentioned here have great battery life, even when you activate every feature! There are some features that drain the battery though, and you can try shutting them off. Sleep monitoring, continuous heart rate tracking, blinking LED lights, the brightness of the display, and even the sounds they make can affect the battery! Turn off these features if you do not deem them necessary, and expect your tracker to last much longer.

Features
A fitness tracker is not a tracker without a lot of features that track your life, so the more features your tracker has, the better it will be. Every tracker will have some features that are the same across all platforms, like the pedometer or heart rate monitor. Other features will make it unique and that much more worth having!
Although every tracker has a pedometer, that doesn't mean that they work the same way. If you have more than one tracker and compare the results, do not be surprised if you get a number that is not the same! Some trackers can get confused by other motions - a bumpy car ride can set off some trackers, while others can be set off just when you move your hands without actually walking. You can test your pedometer easily - take 50 steps while wearing the tracker, and the look at what the watch says. If the number is in the range 45-55, it's pretty accurate and acceptable. Anything that is more off than that can be considered less accurate. A lot of trackers can monitor your sleep, but be aware that technology that tracks your sleep precisely still cannot fit in a small device such as these, and do not rely on the results that much! Other popular features include the number of calories burned and heart rate tracking. Heart rate tracking can be even more precise if the device can be connected with a chest strap heart rate monitor! You can also set a silent alarm to vibrate gently and wake you up. A sedentary reminder is also a handy feature that tells you it's time to get moving. Some devices can play music, show you plenty of notifications, and even make calls or send texts! What you end up with will be decided by which features you value and what you really need, besides the watch looking feminine!

Weather Resistance
If you're serious about your fitness, it's likely that you will wear the watch all the time. Moreover, you searched for a good-looking fitness tracker, so wearing it all the time is something you value. This is why it's vital that your tracker can withstand a lot of abuse, either by you or the weather! Plenty of trackers here are made hardy and durable, although some are on the more delicate side, so you will need to be extra careful with them. A good fitness tracker has to be resistant to dirt and dust, and your sweat too, while the better trackers also resist water, and some fitness trackers are even waterproof!
Usually, the brand that created the watch will show you just how resistant the tracker is, by writing a few letters and numbers. If you're not familiar with these markings though, they might confuse you and tell you nothing at all, which is a cheap market ploy some brands utilize to sell you a cheap watch. Those numbers are a grade that marks how sturdy your watch is, and it starts with two letters with a few numbers after that. The letters are IP, the name of the measurement that shows the tracker is resistant. The numbers that follow show just how resistant they are. The first number tells you how resistant the watch is to solids, while the second number marks liquid resistance. The bigger these numbers are, the more resistant the tracker is! The highest number you can see today is IP68, and although IP69k exists, you will not see this on trackers. IP68 tells you that your tracker is absolutely dustproof, and although you can submerge the watch in water, you probably shouldn't leave it in water for too long!
Expert Interviews & Opinions
Most Important Criteria
(According to our experts opinion)
Experts Opinion
Editors Opinion
Users Opinion
By Default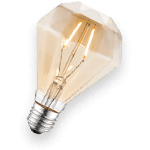 Style
Of course, what you're going to be looking in before you buy your watch will be how good it looks. Most fitness trackers are blocky, big, and dark, so they are very attention-grabbing, and you can't exactly wear them with dresses and fancy clothes. But you obviously want to wear your tracker at all times, and making it blend with your clothing or having it stand out in a good way is something you are seeking. Thankfully, a lot of fitness brands have realized that they are neglecting their feminine audience, and they have paired with a lot of well0known fashion brands to design mesmerizing fitness trackers worthy of the red carpet!
Apps
One of the best things about fitness trackers is that you can connect them with a myriad of well-known fitness apps to track your progress in great detail! Some brands, like Garmin, Fitbit, and even Kate Spade, have their own apps that are really the best for those trackers. You can see what your exercise and day looked like in colorful graphs, see and set your fitness goals, input a lot of data valuable to the tracker, and maybe even connect other devices to the same app to get some serious insight! If the trackers don't have their own apps, you can still connect them with Myfitnesspal, LoseIt, or many similar apps available for Android and iOS!
Other Factors to Consider

Adjustability
None of us were made the same way, and although a lot of females have wrists that are more on the smaller side, there are still people with wider and bigger wrists who cannot wear the small band sizes seen on some women's fitness trackers. This is why fitness tracker manufacturers include bands with a clasp that can be set to many different lengths, for that perfect fit. Some even include bands of various sizes with their tracker, so you always have a way to wear them. The clasps can be either metal or plastic, and some have cute details on them that make them invisible. The bands are made out of polyurethane, and they are bendy and stretchy, and you almost won't feel them sitting on your wrists!

Color
Obviously, the color of the band matters, if you're going to be wearing it every day. Some trackers can be taken out of the bands, so if you get bored of one color or design, you can easily replace it with a different one. Other trackers are tied to their bands, but the bands are elegant and colored in such a way that they can blend with everything you possibly have. The bands can be black, white, vividly bright, or dull to the point that you can't even see them. Your best bet is to get a band that can match most of your clothes, or get multiple bands that you can change whenever you feel like it!

Bottom Line
According to a 2014 joint study by Saatchi & Saatchi Wellness and Proof Pilot, men are adapting to wearable fitness technology much faster than women. True to that data, FitBit sell 70% of their fitness watches to men. The study revealed that 95% of women are aware of wearable fitness technology. However only a third have made a purchase or seriously considered doing so.
​Over the last two years, however, women have become a key market segment in the wearable fitness tech space. Marketers are now producing a range of products specifically to meet the demands of the discerning female buyer. That means that the products are sleeker, more minimalist, more elegant and more functional. The pairing with fashion houses such as Swarovski has seen some women's calorie counter watches released which are very stylish and elegant jewelry pieces in their own right. This trend is set to continue.
Frequently Asked Questions
q:

Are these trackers less accurate than the standard, less-feminine trackers?

a:

Just because something looks good, doesn't mean that it's less worthy! Even though some of these trackers are made by brands you cannot easily recognize, like Garmin or Fitbit, their accuracy does not change, and you can still rely on them to give you insight into your life. That doesn't mean that their accuracy is the same, and some trackers will definitely be more accurate than others. If you want to know which one is the most accurate, read our reviews and decide which feature matters the most to you, and make your choice according to that!
q:

Can I turn off my fitness tracker?

a:

We're used to turning off our devices every time we stop using them, so why should a tracker be any different? Well, they are, and almost none of the trackers on the market today can actually be turned off. This is because you want it to collect your data all the time, 24/7, and it cannot do that if you constantly shut it off, or if the sensors need time to get to their senses every time you turn on the device. If battery conservation worries you, try shutting off some features that you do not use all the time, and see if that helped!
q:

Does the brand of my fitness tracker matter?

a:

Some brands create better trackers than other brands do, that much is true, but if you see that the less-known brand is still trusted and has a lot of positive reviews, you should give it a try! Garmin and Fitbit are two of the most recognized fitness tracker brands out there, and you won't go wrong in buying their trackers, but do not be afraid to give other brands a chance
q:

Does where I wear my tracker at matter?

a:

You will wear your tracker on your wrist, although some of them can be worn on a clip around the belt, or as a necklace. Where the tracker sits does matter, and a pedometer is the most accurate when worn around your belt, while other features work the best if they are strapped to your wrist. When you wear the tracker around your neck, it can jingle and move a lot and set off some sensors when they shouldn't be set off, so keep that in mind. The location on the wrist matters too, and when you're not exercising, place the tracker one finger away from your wrist, and while you workout, allow your wrist to have its full range of motion and wear it two fingers away from it!
Subscribe to our newsletter