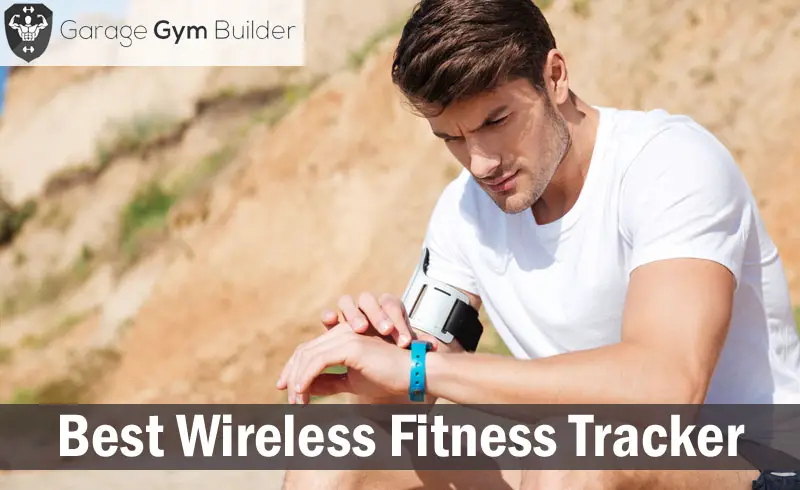 Best Wireless Fitness Tracker Review 2017
The wireless activity tracker has put the power of analysis into the hands of every fitness enthusiast. Now, rather than just doing exercise, we can track and pore over our body's reaction to that exercise. We can graph our heart rate response, monitor our calories burned and body temperature. And, of course, we can know exactly how much exercise we have performed. All of this, and much more, can be achieved by simply wearing a wireless Bluetooth fitness bracelet.
​Simply wearing a Bluetooth activity tracker will not, in itself make you fitter. But it can get you excited about and motivated to achieve specific daily exercise related goals. This could be the impetus that you need to fast track you toward attaining the physique and level of health that you have been striving for.
​In this article, we will present you with the 10 best wireless activity trackers on the 1016 market. We will also present an overview of the top fitness tracker companies operating in the marketplace right now.
Top Wireless Activity Wristband Companies
There are new companies entering the wireless fitness technology space all the time. However, there are 5 key players who dominate the market. They are:
Fit Bit

Garmin

JawBone

Polar

MisFit
FitBit - FitBit are an American company operating out of San Francisco. Their first product, the FitBit tracker, was released in 2008. From 2012 onwards they released new products every 6-2 months. FitBit are the largest and most recognized player in the wearable fitness space.​
Garmin - Garmin are an American multinational company operating out of Switzerland. They have a background in GPS technology. They manufacture a wide range of GPS based technology, which includes marine, automotive and fish finding GPS. A key feature of Garmin wearable fitness technology is its GPS capability. Their most popular offerings are the Garmin VivoMove, VivoFit and VivoSmart.
JawBone - JawBone is an American company operating out of San Francisco, California. In addition to selling wearable fitness technology, JawBone also manufacture and sell wireless speakers, Bluetooth headsets and NoiseAssassin technology. Their current wearable tech line-up revolves around the UP range (UP, UP 3, UP 4, UP 24, UP Move). The company have more than 250 patents relating to the UP range of fitness trackers.
Polar - Polar are the most established player in the wearable fitness space, having produced fitness trackers since 1977. Their first product was a heart rate monitor. The company is based in Kempele, Finland. They operate in 80 countries and have more than 12000 employees. Their Get Active range is designed for first time exercisers. Their Maximize Performance range is geared towards the serious athlete and incorporates GPS monitoring. As well as fitness and activity tracking, Polar also produce gadgets for equine training. Their Club Solutions range of fitness gadgets are marketed directly to health and fitness companies.​
MisFit - ​MisFit is an American company that has been operating since 2011. MisFit have recently been purchased by Fossil for $260 million. Their focus is on producing elegant, sleek designed devices that can be equally worn in the gym and at the nightclub. They have a range of fitness devices that track steps, calories and sleep.
For an in depth look at the best offering that tech giant Samsung have brought to the wireless activity tracker market - the Samsung GearFit - check out our in depth review here.​
Wireless Activity Tracker Reviews
The previous model to the FitBit Charge HR was recalled due to giving skin irritation to users. The Charge doesn't have that problem. Instead it provides one of the best step and calorie counters available. The Charge comes in two variations. Both have an identical display but the Charge HR comes with a built-in heart rate monitor. This comes at an increased price, but it is well worth it if you are after a more complete picture of your health.
The FitBit Charge HR has a monochrome OLED display. The display is small but easy to read. As well as measuring your steps taken, calories consumed and distance traveled, the Charge HR includes an altimeter to allow it to track the floors you climb. The Charge HR is water resistant to 10 meters and will give around 5 days of life before you need to recharge the battery.
A cool feature of the Charge HR is its SmartTrack feature which will automatically identify the activity type you are engaged in and track your progress accordingly.
The New You Direct Activity Tracker is a lightweight fitness tracker that is very easy wearing. This is a very stylish device that is available in a range of color options. A soft strap provides for a very comfortable fit. The tracker is waterproof, allowing you to use it in the pool or at the beach. The tracker counts your steps, distance, calories, and monitors your key sleep diagnostics.
The New You Direct Activity Tracker provides you with SMS reminders, call reminder, incoming calls, and camera remote control. This fitness tracker provides It connects to the New You Direct App to provide you with a raft of analysis data that is presented in an easy to digest manner.
PROS
Lightweight

Ergonomic design

Soft rubber shell

CONS
Pulse monitor not very accurate

The biggest selling point of the Garmin VivoFit 2 is the huge battery life, which lasts an impressive 12 months. The VivoSmart offers more functionality than the VivoFit. It controls caller ID, phone notifications and email alerts. The display allows you to clearly read the data on it in all light conditions. However, it does not come with a back light, so you won't be able to read it in the dark.
The Garmin VivoFit 2 will automatically determine your levels of activity and then set goals for you that are based around what you are, and are not doing. An inactivity bar provides you with a prompt when you have been sitting around for too long. ANT Plus technology allows you to pair the VivoFit with a chest based heart rate monitor.
The FitBit Alta is a hugely popular multi-purpose fitness tracker produced by the original Fitness Tracker producer, FitBit. It has a reputation for being a very reliable tracker. T provides you with ongoing displays of your key heath and fitness diagnostics, including steps taken, distance traveled, speed and calories burned. The Alta will give you a custom estimate of calories burned on the basis of the personal information you input into the device.
The FitBit Alta is able to sync wirelessly to your computer, so you can analyze your data at any time. The device is sweat, rain and splash proof, so you can wear it without worrying about water causing problems. You can also set personal goals that are based upon your data history.
PROS
Custom calorie count

Excellent sleep monitoring

Goal assessment

The Withings Activite Steel fitness tracker provides you with 24 hour monitoring of your steps, distance and calories burned, along with deep analysis of your sleep. It is waterproof to 5 ATM (50 meters), allowing you to wear it in the bath, at the pool or the beach. The Withings Activite Steel fitness tracker has the look of a sports watch, delivering a rugged, manly profile. It has a back watch face and chrome handles.
This device pairs with the Withings Health Mate app, to give you full analysis of all of your training and general health data. It is also compatible with MyFitnessPal. This allows you to introduce a food tracking feature. The strap is just 18mm wide, which makes it ideal for women, but maybe a little slim for men.
PROS
Vibrating alarm

Waterproof

Compatible with MyFitnessPal

CONS
Calorie count no accurate

The WFCL Fitness Tracker features an accurate heart rate monitor to provide you with 24/7 pulse monitoring. It will also provide you with real time analysis of your steps taken, distance traveled, time exercising and calories burned. The comfortable, lightweight strap provides a secure, hassle free hold on your wrist. Alarm features allow you to set reminders for waking, drinking water and exercising. The silent vibrate alarm provides a people friendly way of waking on time.
The WFCL Fitness Tracker allows you to track the activity of your smart phone. It gives you call and message notifications, control of your music and remote camera control. It comes in a stylish black design with white digits on the OLED screen.
PROS
OLED Screen

24/7 pulse monitoring

Silent vibrate

CONS
Step monitoring not overly accurate

The MOOV Now is the best overall device for training. This device is small, lightweight and super simple to operate. In addition to providing an all day activity and fitness tracker it will give very detailed workout analytics.
The device is waterproof, allowing you to swim with the MOOV on your wrist. It tracks your running, cycling, swimming, kickboxing and body weight workouts, guiding your through each of them.
Moov doesn't just track your workouts; it provides specific and timely feedback. The Moov has an exceptional price point of such a great device.
The Moov Now has a very good coaching feature. The Moov app features a range of workouts that coach you through each move. There's a 'Get toned in under 10 minutes' workout. The device will guide you through with video clips of each exercise. It will even monitor your performance and give you feedback on how you went. You are able to progress through more than a hundred levels of activity to give you the ultimate in progressive resistance.
The Moov coaching feature will also coach you through your running, cycling, swimming and boxing workouts. When you run and cycle, the device will need to be strapped to your ankle. The Moov will provide you with voice prompts giving you training advice.
The MOOV has very good battery life, giving you up to 6 months charge before the watch type battery has to be replaced.​
The Towabo Fitness Tracker is a minimalistic wrist based device which is price effective and functional. You get accurate tracking of your steps taken, calories burned, and distance, all displayed in a clear OLED display. A heart rate monitor provides you with real time monitoring of your pulse rate. The associated HP Plus watch app allows you to store, analyze and set further goals from your training and health diagnostics.
The Towabo Fitness Tracker features vibrating reminder function to wake you without interrupting others. It also has a movement reminder to get you out of a state of prolonged inactivity. This device will also alert you to calls and texts on your phone.
PROS
OLED display

Smart light "ON" function

Sedentary reminder

CONS
App not overly user friendly

The MisFit Shine 2 is the best fitness tracker in terms of style. The Shine 2 is incredibly stylish and comes with plenty of accessory options. It comes in a number of colors and can be worn in any situation. It is affordable, has great battery life and has recently got a number of smart features added to it.
The Shine 2 does not have a conventional display monitor. Instead it has 12 LED lights around its circumference that light up in different patterns. The lights on the Shine 2 will present in different colors to tell you your progress toward your goals. It is constructed of aircraft grade aluminum along with glass reinforced polycarbonate.
The Shine 2 has a more powerful central processing unit that its predecessor. Other improvements are a vibrating alarm and Smartphone notifications. The Shine 2 is water resistant up to 50 meters, allowing you to wear it in the water.
The E Tronic Edge Smart Band is a functional, stylish fitness tracker that provides 24-hour monitoring of your pulse rate, along with your steps, calories burned and distance. A personalized goal setting feature gives you the ability to set daily personal goals. It also includes a very good sleep monitoring function to keep you abreast of your sleep diagnostics. The advanced Li-ion Battery provides you with 7-days usage on a single charge.
The E Tronic Edge Smart Band works with both Android and iPhone technologies. A handy anti-lost feature makes it easy to find your missing. You can also get text and message alerts from your phone. The E Tronic Edge app allows you to undertake deep analysis of your collected data.
PROS
Constant heart rate monitoring

Goal setting features

7-day charge

CONS
Sleep monitoring not overly accurate

Conclusion
The wireless activity tracker market is expanding exponentially. By using our top 10 wireless activity tracker reviews as your guide, you'll be able to fast track your way to the very best in the industry.
If you are looking for the best activity tracker for running, be sure to read our in depth review of the best in the market and click here to read our massive guide of the best fitness trackers.