Top 10 Women's Boxing Gloves Reviewed
last updated:
Mar 25, 2020
Annoyed by brands that slap a coat of pink paint on their products and claim they're for women? So are we! That's why we compiled a list of some of the best women's boxing gloves to throw powerful punches no matter how big your hands are. The most important feature to consider when selecting gloves is to make sure it's not too tight or loose, and we have you covered.
The only difference between boxing gear for men and women boils down to a matter of size. Women have smaller hands and wrists, so they need gloves that are built with a slightly smaller frame. We wanted to ensure that we selected brands that offered top quality materials to keep your paws protected, and sizes that fit all women.
Drop those frilly pink gloves and pick up a pair with a sharp style that strikes fear in your opponent!
In a Hurry? The test winner after 7 hrs of research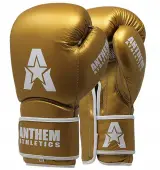 Anthem Athletics STORMBRINGER II
Why is it better?
Mesh panel
Buffalo leather
Triple foam
In a
Hurry? Editors choice: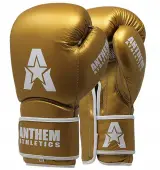 Test Winner: Anthem Athletics STORMBRINGER II

2
Researched Sources
810
Reviews Considered
7
Hours Researching
10
Products Evaluated
Materials
Breathability
Comfort
Size
Protection
By Default
10 Best Women's Boxing Gloves
Criteria Used for Evaluation

Materials
Selecting products made from quality materials is key. These women's boxing gloves really take a beating, so it is important that they don't buckle under the pressure.
We wanted to get into a little bit of detail about the exterior materials used to compose the various designs of gloves out there on the market.
Leather: For most, leather is the way to go. This material is incredibly durable and has a quick break-in period. The more that you strap on and use leather gloves, the softer the leather becomes. After a few short practices, these gloves feel like an extension of your hands.
The downside to leather is that it is a little more porous than other materials. While it still wicks away water and sweat, it still absorbs a little bit of moisture at the end of the day. That's why it is super important that you wipe down your gear with a sanitizing spray at the end of your training session.
Polyester: If you don't like the idea of leather, polyester is your next best option. What we like most about polyester is that it isn't very porous. This means that it will not hold on to moisture and odors the same way that leather does. Some have noticed that it has a longer break-in period as leather, and in some cases, it isn't as durable as leather.
The upside to polyester is that it is incredibly affordable. If you want to invest in multiple pairs of gloves, polyester options give you the biggest bang for your buck.

Breathability
No one likes soggy paws. Sweaty hands are a fact of life that boxers face, but there are some specific design features made to mitigate soggy conditions.
We wanted to take a minute to go into detail of certain features to keep an eye on.
Exterior mesh panels: We love designs that use mesh panels in the palms of the hands to promote breathability. If you can see the skin on your hand through the mesh panel, you can feel confident that it is built to really circulate airflow to your hands.
Interior mesh: Interior mesh in your gloves works a little bit differently. Even though your hands are cooped up inside your gloves, an interior mesh glove works to wick sweat away from your hands to keep them cooler and dry. Many that opt for interior mesh have small circle vents on the palm of the glove to allow how air to escape.
At the end of the day, your hands will sweat. The key here is to try and mitigate the sweat as much as possible. The more that your hands sweat inside of the gloves means the harder it is to dry them completely. It is important that your gloves are completely dry before heading to your next training session.
To help tame the funk and expedite the drying process, we recommend taking measures such as using cedar chips or newspaper to help sop up that extra moisture.
While it may seem tempting, it is important that you never toss your gear into the dryer! Exposing leather and foam to heat sources will cause the foam to bunch and the leather to shrink, and essentially ruin your gear.

Comfort
There is nothing worse than uncomfortable gloves. While they are meant to feel a little bulky and cumbersome, there are a few measures to take to insure your hands stay happy.
Below, the key measure to keep in mind when selecting a design.
Adjustable wrist: one of the biggest complaints we hear about boxing gloves is that the wrist straps are too constricting. A properly fitted glove means that your wrist should be still and unable to bend. This helps prevent injury. However, it shouldn't fit so tight that it cuts off circulation to your hands!
There are two different wrist options: laces and velcro straps. While laces allow you to really cinch it tight, it makes it difficult to make minor adjustments. We suggest opting for velcro straps to find the absolute perfect fit for your wrist.
The perfectly wrapped wrist leaves your wrist immobile, but also doesn't cut the circulation off to your hands.
Interior lining: A soft interior lining helps to keep your hands in place and comfortable. Some designs opt for soft cotton or mesh lining to keep your hands cool. While cotton feels great against the skin and absorbs sweat from your hands, cotton holds on to that sweat and takes forever to dry (and also smells a little funky over time)
If you want a lining, a mesh lining is your best option! Not only does mesh feel cool against your skin, but it helps to circulate airflow inside of the glove so you aren't left with a soggy mess at the end of your workout.

Size
Selecting the right size is your key to success. We know that sizing options for gloves can be a little confusing because most brands offer sizes in ounces and do not use a sizing chart. So, how do you know what size to select?
Most gloves are one size fits all, for the exception of the wrist straps. To keep things simple, we selected brands that utilize a velcro wrist strap that accommodates both male and female wrists. It makes it easier to make slight adjustments as needed to ensure that your gear fits exactly as it should.
Sizes are categorized in ounces that include 8, 10, 12, and 14-ounce options. Lighter weights have a smaller amount of padding and are generally more agile than their heavier counterparts. If you are just getting started, we suggest starting off at 8 ounces and graduating to higher weights as your strength and skill level increase.

Protection
Protection means padding. There are a few different materials that brands use to ensure that your hands are protected.
We wanted to go into a little bit of detail about the different materials used, and what that means for your training.
Foam: The most popular and widely used material for padding is foam. What we liked most about foam is that it is incredibly lightweight, and does an excellent job of absorbing impact without putting too much strain on your wrists.
With foam, repeated impacts may slightly warp the shape of the foam over time. For something that is a little longer-lasting, a gel padding is another option to try.
Gel: Gel padding is just a little more top-heavy and cumbersome when compared to lightweight foam. However, the great thing about gel padding is that it doesn't warp or lose its shape with continued use. Plus, gel padding doesn't absorb heat the same way that soft foam padding does.
The downside to gel padding is that it often comes at a higher price point. However, considering the durability of gel it may be the last pair of gloves that you will ever need to buy.
Expert Interviews & Opinions
Most Important Criteria
(According to our experts opinion)
Experts Opinion
Editors Opinion
Users Opinion
By Default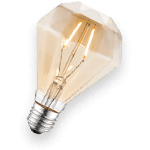 Hand Socks
Boxing gloves are made from super thick and unbreathable materials, which means your hands will become a hot and sweaty mess at the end of your training. Since you can't really toss your gloves into the washing machine or even wash them by hand, there are a few measures to take to prevent them from smelling like the bottom of dirty clothes hamper. Investing in clean hand wraps prevents sweat from bleeding into the gloves. Plus, you can simply toss your hand wraps into the washing machine!
Glove Bags
Fitting all of your essential gear into your gym bag is already hard enough. You need to make sure you pack a change of clothes, a pre-workout drink, a post-workout snack, and now you need to figure out how to squeeze gloves into there! The good news is that popular brands create bags specifically designed for your big and bulky (and sometimes smelly!) gloves.
Training At Home
Having trouble finding a worthy challenger willing to step into the ring with you? Investing in a heavy bag is a great way to hone your skills when everyone decides to stay home from the gym. Everlast, for instance, makes a really great hanging heavy bag that you can mount to a beam in your basement or garage. So, even if you can't make it to the gym you can still train all by your lonesome.
Other Factors to Consider

Style
Gear for women is more than a coat of pink paint. We hate brands that slap a coat of pink paint on the surface and claim they are made for women. Style and color options are important because it is a fun way to express your personal style. We wanted to make sure that we selected options that came in a wide variety of color options that users can select from.
If you simply want a pair of standard black gloves, almost all of the options selected for our list offer you exactly that. However, we wanted to also select brands that allow users to express their personal style with unique color options and designs.
Don't feel like you need to select a standard color to fit in with the rest of the gym. Stand out and be bold! Not all fighters are created equal, and just because you opt for a neon green option doesn't mean that it is any less of a fighter. In fact, it may even throw your opponent through a loop when you show up with bright and flashy gloves!
For tournaments or matches, color is something that very rarely matters. Be sure to consult the regulations of a match at your gym to ensure that your gloves pass. For most, gloves need to be of a certain size and quality, and color doesn't matter.
Frequently Asked Questions
q:

What makes women's boxing gloves different?

a:

Nothing! All fighters, whether you are male or female, need the same level of protection when it comes to their fighting gear. The only difference between male and female gloves boils down to a matter of size.

There are some brands out there on the market that don't accommodate small sizes that women need in their gloves, which is why we composed our list. All of the gloves found on our list have a wide variety of size options, and they all have sizes that work for smaller hands.
q:

How can I extend the life of my gloves?

a:

Taking good care of your gloves is the best way to make sure that they last you for years and years of punishing blows and training. The most important thing that you can do is to fully clean and sanitize them after each and every use.

This means that you need to wipe down the exterior of the glove with sanitizing spray or antibacterial wipes. When bacteria accumulate on the surface at the end of practice, it wears down the integrity of the fabric and laces. That's why it's super important to give them a good exterior cleaning at the end of each and every sparring match and practice.
q:

Can they be washed?

a:

We won't sugar-coat it: your gloves cannot be washed. While you can take certain measures to extend the life of your gloves, you can't soak them in water under any circumstance.

After every training session or fight, be sure to wipe away any dirt or moisture that accumulates on the surface. The bad news is that you really can't do anything about the state of the sweaty and soggy interior. We suggest thoroughly washing your hands before popping your gloves on to reduce the risk of odors and bacteria growing.

It's important that the inside of your gear is completely dry before popping them back on. Due to the fact that they cannot be placed in the drier or turned inside out, this can take a few days. If you train daily, you may find that you need to rotate different gloves while you wait for them to dry completely.

If you need gear the dries more quickly, make sure that you avoid lining that is made from materials such as cotton. Cotton loves to absorb and hold on to moisture, which makes it take longer to dry. For quick-drying gloves, a mesh lining is best.
q:

What material is best?

a:

The type of material that you select for your gear boils down to a matter of personal preference. Materials such as leather, faux leather, and Polyester are all ideal because they do not absorb moisture and wick away sweat easily. Plus, they are incredibly easy to clean and won't break down over time.
q:

How do I know what size to get?

a:

Sizing can get a little confusing because they are often measured in ounces. Don't worry, we are here to help! It's super important that you select a size that fits your hand perfectly. If it is too large, it won't offer much protection. If it is too tight, it will cut off circulation to your hands. So, what size should you select?

Most gloves are classified into a few different sizes that include 8, 10, 12, and 14 ounces. For those that are just starting out, 8 ounces is the way to go. They are lightweight, fit most size hands, and are easy to use. As you get stronger and more advanced, you need to graduate to a heavier weight.

Small, Medium and Large options are typically applied to designs that use lace wrist wraps as opposed to velcro. To keep things simple, we suggest selecting designs that use velcro so you have the ability to adjust the tightness of the wrist as you see fit.
q:

Are they affordable?

a:

In some cases yes, and in some cases no. Fortunately, even the most expensive designs out there on the market likely will not cost you more than a quality pair of running shoes. If you are willing to pay that much to protect your feet, why wouldn't you spend that much to protect your hands?

If you are just getting started and unsure if it's something you will stick with, there are affordable and quality options out there on the market that keeps your hands protected without breaking the bank. Brands such as Everlast provide users with quality gear that comes in at a price point that is incredibly reasonable, even if you eventually decide that boxing is not your bag.
q:

How can I tame the funk?

a:

No one wants to slip their hand into a smelly glove. While you can't traditionally wash your gloves, there are a few simple measures you can take to tame the funk.

While some fighters like to sprinkle a little baking soda inside, we feel that this measure gets a little messy. We like to toss a bag of cedar chips into each glove at the end of practice to help absorb moisture that eventually leads to odors. Shoe odor absorbers or even newspapers are great ways to absorb odor in a pinch.

Another unconventional method that boxers use is simply tossing them into the freezer for at least 24 hours. Be sure that you wrap them in a freezer bag first, or else your ice tray may start to smell like the bottom of your gym bag!
Subscribe to our newsletter