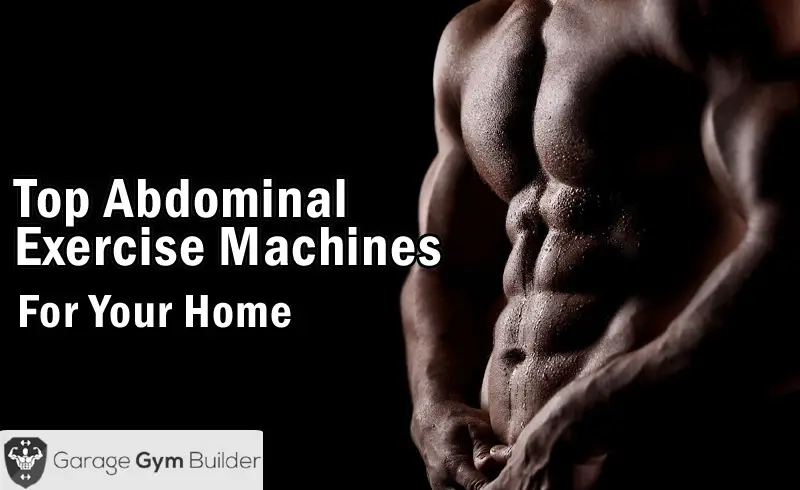 Best Abdominal Exercise Machines For Your Home
There is so much equipment out there designed for toning your ABS, the task of finding the appropriate abdominal exercise machine can seem extremely daunting. In this article we will go over a few of the various different ab toning tools that you can use as well as which ones we recommend.
Adjustable Bench
The adjustable bench is one of the most versatile pieces of equipment that you can purchase for your home gym. The adjustable bench is not only great for ab workouts, it can be used for free weight work outs as well. If you have a Power Rack or any type of rack you can use this for a bench press. In our opinion, this is the best abdominal exercise machine for your home, Hands down!
Ab Glider
The ab glider is a fantastic tool for isolating your abdominal muscles... Probably the single best exercise machine for it.
Ab Wheel
If used properly, the ab wheel is very effective. It is a very simple piece of equipment, but the world's simplest equipment is often the most effective. Adding this equipment to other abdominal exercises you already have will give you a complete abdominal workout.
Kettlebells
The kettle bell has recently exploded in popularity due to exercise programs like Crossfit. It's a fantastic core exercise and is extremely versatile. It can hit shoulders, core muscles, back, and legs. Make sure to watch a few instructional videos (like this one) or have a training session as it is fairly easy to injure yourself if you don't know what you are doing. Click here to read our best kettle bell review.

Chin Up Bar/ Pull Up Bar
Whatever you call it: chin up bar or pull up bar, this is an affordable piece of equipment that every home gym needs. In addition to developing back, shoulder, and bicep muscles the chin up bar is a great core exercise. All you need for this piece of equipment is a door.
Medicine Balls
The medicine ball is very similar to the kettle bell. It has exploded in popularity in the past few years as Crossfit has gotten popular. It's a great exercise for core muscles. Again, watch a few instructional videos (like this one) before you attempt a workout with this.
Balance Ball
If you already have this ball inside your house, you've basically got a mini gym. You can find a ton of resources online that map out different exercise routines. PRO TIP: you can use this as a chair and it will actively work your core.
Bosu Balance Trainer
Using this equipment will provide a full body workout focusing on balance, agility and strength. You can do several strengthening routines with the Bosu Balance Trainer. Check out these videos for some great exercise routines.
Exercise Floor Mat
One of the most efficient and effective ways in toning and strengthening your ABS is to do the standard crunch. The exercise mat isn't actually necessary if you don't mind laying straight on the ground!
Rowing Machine
If your exercise goals are to gain core strength while improving exercise at the same time, the rowing machine will be a great addition to your home gym. This piece of exercise equipment will give your whole body an intense workout. If you are interested in purchasing a rowing machine you can browse through our in depth rowing machine guide here, where we have some reviews of our #1 recommended models as well as break down of proper rowing technique
Ab Roller
A very simple piece of exercise equipment that isolates the ab muscles. The ab roller takes up minimal room and is a great addition to any Garage Gym. If you would like to learn more about ab machines, check this guide here.

If you enjoyed this article and it was helpful in any way at all, please share using one of the button below, or leave a comment and let me know what you didn't like. Cheers!