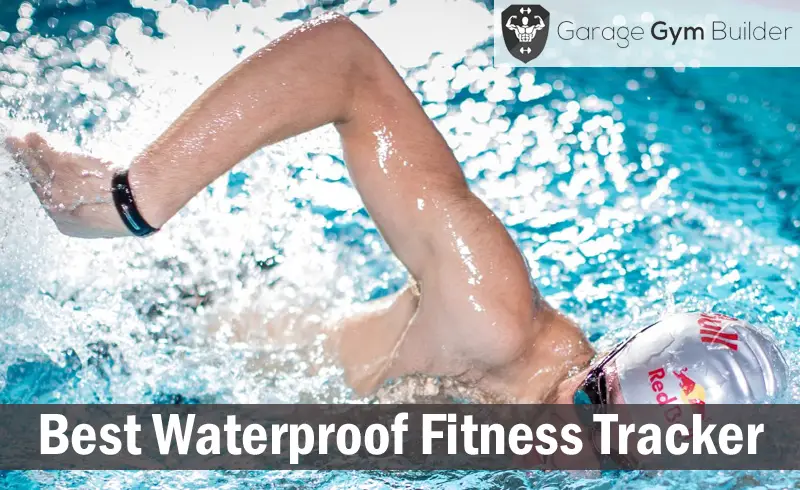 Best Waterproof Fitness Tracker 2017
With the rapid expansion of the fitness tracker industry over recent years, manufacturers are bringing to market devices designed to meet the demands of more and more people. For years, activity trackers rated poorly when it came to operating under water. Many of them still do.
However, there is now a growing number of very impressive trackers specifically designed for swim training. In this article, we've captured the 5 best waterproof fitness trackers that are available in 2017.
Our best rated swimming fitness tracker is the Garmin VivoActive. The TomTom Spark was a close second for us, followed by the MisFit Speedo Shine. Rounding out the top five were the Moov Now and the Polar A360.
Waterproof VS Water Resistant
A lot of fitness activity trackers advertise the fact that they are water resistant. Only a few actually claim to be water proof. This causes a lot of confusion in the minds of potential buyers. So, can you take your water resistant activity tracker into the pool with you? And, what is the difference between a device being water resistant and water proof?
A fitness tracker that is water resistant is very different to one that is water proof. Water resistant trackers give you the lowest level of water protection. The design of the tracker has been specifically created to make it difficult for water to get into the inner part of the unit.
An activity tracker will not be affected by water. So, rather than trying to keep water out of the device, the mechanics will work perfectly well regardless of the level of water penetration.
As of this writing, however, there is no industry standard as to just what constitutes a water proof device. Without a standard, the door is left open for inferior quality. Something could be listed as water proof when it is actually only water resistant.
There are a number of abbreviations that you need to know about in order to make an informed decision around this area:​
IP: ​IP stands for ingress protection. It refers to a standard set up by the International Electrotechnical Commission (IEC). Ratings such as IP67 are commonly seen on Fitness Tracker packaging
The first digit in the IP rating addresses the ability of the device to stop dust from penetrating. Zero is the lowest category and six is the highest.The second addresses the ability of the fitness tracker to stop water from getting in. Zero is the lowest category here, with 9 being the highest.
ATM: ​ATM - ATM stands for atmospheres. This measures the water depth pressure a fitness tracker can withstand when you are swimming. A rating of 5 ATM means that you can safely go down to 50 meters under water.
Fitness trackers with an ATM rating of between 1 and 3 are not considered safe to take into the water.
5 Best Waterproof Fitness Trackers
The All Cart Fitness Tracker is a multi function water proof sports bracelet. It comes in an elegant sleek design that is slim-line and comfortable wearing. It features IP67 waterproof technology, meaning that you can wear it in the bath, shower or swimming pool. This device will track your steps, calorie count, distance and sleep quality. It connects to a high sec app that provides an in depth analysis of your health and fitness diagnostics.
The All Cart Fitness Tracker has a vibration reminder system to remind you to stay active. It also has a silent alarm function and will keep on top of your phone calls and messages. A two-hour charge will provide you with an impressive 20 days of use.
PROS
IP67 waterproof

20-hour charge
Vibration reminders

CONS
Inaccurate step counterTo enable screen reader support.

The Garmin Vivofit 2 has a water rating to 5 ATM (50 meters), allowing you to use it in the bath, at the beach or in the pool. This smart looking device provides you with 24/7 tracking of your calories, steps taken, and distance. It also tells the time on the easy to read backlit light. A 12- month battery life provides you with the peace of mind that it will keep on working.
The soft, flexible band of the Garmin Vivofit 2 provides a secure, comfortable fit. A Remind function helps you to stay active. This device also features a built in personalized daily goal function. Connection to the Garmin Connect App provides you with a complete, detailed analysis of your data.
PROS
5 ATM water rating

12-month battery life
Soft, flexible band
CONS
Heart rate monitor inconsistent

The Denisy Fitness Tracker provides you with IP67 water proofing. This allows you to use the device in the water with no qualms. It provides you with constant monitoring of your calories, distance, speed, steps and pulse rate.
This device also feature high quality monitoring of your sleep activity. It comes in a lightweight, streamlined design that is easy wearing. The strap also provides you with a secure, irritant free hold.
The Denisy Fitness Tracker works with the Denisy fitness app to allow you to record and analyze all of your training diagnostics. The OLED touch screen allows you to toggle between viewing screens. A built-in silent alarm wakes you up without bothering other people.
PROS
Accurate heart rate monitoring

Silent Alarm
IP67 water proof

CONS
Sleep tracking inaccurate

The TomTom Spark Cardio and Fitness fitness tracker is a power packed device. It features GPS, and has three gigs of onboard music storage as well as continuous heart rate monitoring. This is a massive fitness tracker which takes up a lot of space on your wrist.
Unlike many devices the display on the TomTom Spark is not a touch screen. You have to navigate around by way of a button to find what you need.
The 3 gig of music space allows you to store up to 500 songs on your device. TomTom even provide a pair of Bluetooth headphones with the Spark. The Spark will track running, cycling, swimming and most any other activity which gets your heart rate up. It will even track your sleep.
However, you may find wearing the device to bed just a bit too cumbersome.
The TomTom has a lot of great features. But TomTom has sacrificed style, comfort and usability to bring them to you.​
It is in the swimming monitoring, however that TomTom comes into its own. You are able to do a detailed analysis of your swim session with this device. You have the ability to break down your swim into sets and sessions, with varying degrees of intensity. The tracker will buzz you whenever you need to change up your power or stroke.
The swimming goal feature actually allows you to view your session's progress. The tracker will buzz you when you surpass your goal. The TomTom is a little slow, however, to pick up on turns in the water. This means that it may give late notifications on when to change your stroke.
In contrast to the TomTom's impressive performance in the water, the post swim analysis is not exactly ground-breaking. It will give you a break-down of your pace and speed but not a lot on your efficiency, turns and technique.​
PROS
Very impressive in the water functions

3 gig music storage

Feature packed
CONS
Light on swim analysis

Device is very bulky
The Garmin VivoActive waterproof monitor tracks your swimming length, depth and time. It will track your running, hiking, swimming, walking and even your golf. It has a high resolution touch screen and, while the square face is a little bulky, it has a rather thin profile. You can switch around the display face to fit your style and activity.
The Garmin has such widgets as notifications for email and instagram. It also has music controls, a weather app and your daily step count.
The apps include programs for running, biking, cycling, swimming and walking. You can also download extra apps as well as extra data fields for your apps.
​In terms of its swimming functionality, the Garmin VivoActive provides the best range of onscreen swim data. It will record your distance, time, stroke, temperature, pace, speed and SWOLF (Swim Golf). When you reach mid way markers, the device will buzz you.
The VivoActive also gives you a better post swim analysis of your performance than you get from the TomTom Spark. Overall, we think it's the best waterproof fitness tracker.​
PROS
Impressive swim data

Accurate in the water

Detailed post swim analysis
CONS
User interface not as advanced as competing brands
How Waterproof is the FitBit Range?
While being industry leaders in many areas of fitness tracker technology, FitBit are not up there with the best when it comes to swimming heart rate monitors. They are yet to release a true swim friendly addition to their tracker range.
Here's what the FitBit website has to say about their trackers and water . . .​
We also don't recommend showering with your tracker; though a little water won't hurt the device, wearing it 24/7 does not give your skin a chance to breathe. Whenever you get your tracker wet, dry it thoroughly before putting it back on.
The best choices in terms of FitBit water resistant devices in the FitBit stable are the FitBit Charge HR and the FitBit Blaze. These are listed as resistant to sweat, rain and accidental splashing. The FitBit Surge is ATM 5 rated, but still should not be taken into the pool.
Conclusion
The Fitness Tracker swim wear range is still an exclusive club with a wide range of abilities and accuracies. In the next two years this category is bound to see rapid progress. Until then, we recommend sticking with the Garmin VivoActive. It's the most reliable, feature packed swimming tracker we've ever come across and is, as a result, the best fitness tracker for swimming. Check out this article for the best fitness watches available out there.