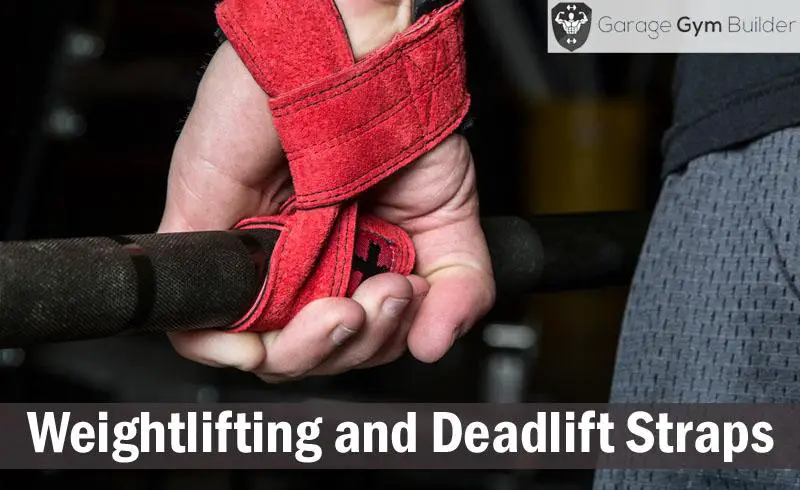 Best Lifting Straps for Weightlifting and Deadlift
Lifting straps are an essential tool for anyone involved in regular heaving weight training and deadlifting. The benefits of lifting straps are that they will provide much needed support and strength to your wrists. This allows you to take the focus off your forearms and wrists, and onto the target muscle group. In this article we reveal the 10 best deadlifting and general weightlifting straps of 2017.
A Quick Overview of the Top 10
The best lifting straps of 2017 are the Emerge Weightlifting Straps, which provide a superior level of tightness and adjustability, provide you with a very strong grip and come in at a terrific price. Our second favorite is the Anvil lifting strap, which features a 5mm integrated neoprene pad and provides enough length to double wrap the bar.
The third best weightlifting strap is the Verssa Grip Pro, with its built-on arch support and ergonomic design to provide the best gripping position to achieve maximum power.
To make it a breeze for you to compare the best lifting straps, we've rated the Top 10 on the basis of price and durability. Then we've given each one an overall rating out of 5. In the next section we will provide a full review of each product.​
| Product | Product Name | Price | Durability | Overall | Product Link |
| --- | --- | --- | --- | --- | --- |
| | | 5/5 | 5/5 | 5/5 | |
| | | 4.5/5 | 4.75/5 | 4.5/5 | |
| | | 4.5/5 | 4.5/5 | 4.5/5 | |
| | | 4.5/5 | 4.25/5 | 4.25/5 | |
| | | 4.5/5 | 4.25/5 | 4.25/5 | |
| | | 4.25/5 | 4.25/5 | 4.25/5 | |
| | | 4/5 | 4.25/5 | 4/5 | |
| | | 4/5 | 4/5 | 4/5 | |
| | | 4.25/5 | 4.5/5 | 4.25/5 | |
| | | 4.25/5 | 4.5/5 | 4.25/5 | |
The Top 10 Up Close
Emerge Weightlifting straps are the ideal solution for pain free training and a secure, solid grip when you're going heavy on the deadlift or other exercises. These wraps are 23 inches long, providing a superior level of wrist support. As a result, you will be able to lift more weight without feeling joint pain. Emerge straps are wider than a lot of the competition, providing a superior level of support.
The tightness, adjustability and support provided by the Emerge Olympic lifting straps is unmatched on the current market. And, with extra length and extra thickness, you'll find a superior level of comfort when you put on these wraps. They also come in at a great price point, and come with a lifetime warranty.

PROS
18 inches long
Great tightness and adjustability
Excellent price point
Anvil Fitness Lifting Straps feature an integrated 5mm neoprene pad to protect your palms from callusing and bruising. The neoprene will also enhance the effectiveness of your grip strength. The lifting hooks allow for a double wrap around the bar. The versatile design of these straps makes them easy to use on barbells, dumbbells and kettlebells as well as for pull ups and lat pulldowns.
Anvil padded lifting straps are very high quality, providing you with the confidence that you need to max out on your heavy lifting. With a 22 inch length they are able to provide you a very secure wrap. You purchase them in sets of two straps and they come with a 100% satisfaction guarantee warranty.
PROS
5mm neoprene pad
22 inch length
100% satisfaction guarantee
CONS
Not suitable for smaller wrists
Verssa Grips PRO is an American made grip support that will make your grip stronger as it reduces pain. It is made from unique non slip material that will ensure that your hands don't slip as you are gripping the weight. The extra long grip length allows you to wrap the strap around your working bar more than once in order to get the most secure hold.
Verssa Grip PRO powerlifting straps include some cool innovations that set it apart. This includes a built-in arch support for enhanced comfort around the palm. The ergonomic design is intended to improve blood circulation. The all-in-one nature of the Verssa Grip makes it the ideal solution for strengthening your grip while deadlifting.
PROS
American Made
Non slip material
Built-in arch support
Iron Mind Sew Easy are the easiest straps to use on the market. Their minimalistic design result in a lightweight strap that is very user friendly. All you have to do to put them on is to place your hands through the loop, pull the strap under your weightlifting bar and then twist the strap. These easy lift straps will provide a very secure, old while also giving a superior level of support to your wrists.
Iron Mind Sew easy deadlift wrist straps are constructed from flat nylon webbing. This material is incredibly strong and resilient. You have a quick release facility in case you get stuck. Both beginners and advanced lifters will benefit greatly from this product.
PROS
Minimalistic design
Easy to use
Flat nylon construction
Fit Four Ultimate Weightlifting straps are made from 100% canvas. They are ergonomically designed to provide you with an anatomically correct positioning to provide maximum wrist protection. The canvas provides a great grip that will ensure that your hands stay in place. It also prevents your hands from getting bruised and ripped. If you are serious about heavy lifting, then these straps have got the strength and power to perform for you.
The Fit Four Ultimate Olympic weightlifting straps come in an attractive red and white pattern. They do a great job of providing maximum wrist support without cutting off your blood circulation. They come with a 90 day manufacturer's warranty.
PROS
Made from 100% canvas
Ergonomic design ensures max wrist protection
Red and white pattern
CONS
Need to be a little longer
Closed Loop Strap On weightlifting straps are constructed from 1.5 inch thick heavy nylon webbing. They are incredibly strong, with a tensile strength of 4200 pounds. Nylon webbing is far more endurable than cotton, so you can be confident that these straps are in it for the long haul. They come in a range of custom colors, including a distinctive hot pink, and have a matching color thread sewn into them.
All threading on these powerlifting straps is double stitched for extra durability. These gym straps are individually handmade in the USA. They are a simple, strong and effective strap that will provide you with the extra grip strength you need to power through the toughest workout without compromising your wrists or your grip strength.
PROS
Heavy nylon webbing construction
Range of custom colors
Made in the USA
CONS
Not long enough for double wraps
Dark Iron Fitness leather suede straps feature reinforced stitching to make them extremely strong and durable. They are made from high quality, suede leather, making them among the strongest on the market. Unlike cotton straps, these ones will close very tightly, giving you the confidence that they will do the job that you need.
These suede leather heavy duty lifting straps are also very lightweight and soft, so they won't pinch or chafe when you're grabbing the bar. They won't slip or move around when you're lifting, and are able to handle up to 450 pounds when you're deadlifting. Dark Iron Fitness are so confident that you will have no issues with these straps that they offer a lifetime replacement warranty.
PROS
Reinforced stitching
Suede leather
Lightweight and soft
Khalipa Series lifting straps are designed by and named after Jason Khalipa. Jason has worked with respected fitness product manufacturer Rogue Fitness to create a signature series of products, which includes these lifting straps. Khalipa weightlifting straps are made from genuine American leather and are made in America.
At one and a half inches wide and seventeen and a half inches long, these Oly lifting straps are not as long as many on the market. You can get a firmer grip without having to wrap the strap around the bar as much. The Khalipa crossfit lifting straps have a distinctive, double-boxed blue stitching that enhances their durability. This is a very effective strap for deadlifting. It comes in black and is embossed with the Rogue and Khalipa Bear logos.
PROS
Made from American Leather
Double boxed stitching
Designed by Jason Khalipa
CONS
Difficult to set up due to shorter length
The Spud Inc. 2 Inch Straps are a heavy duty wrist strap for serious lifters of Iron. Produced with the precision that Rogue Fitness are famous for, they provide the ruggedness that you need to see you through year after year of reliable service.
These cotton straps are very stiff and rigid when you first take them out of bag, but, after a little breaking in, they provide you with just the right balance of stiffness, flexibility and tightness. Unlike many other straps, this one won't stretch or otherwise lose its shape. It can readily handle weights of up to 500 pounds. If, for any reason, your straps break while using them, Rogue will replace them free of charge.
PROS
2 inch width / 22 inch length
Replacement guarantee
Very rugged
CONS
Leaves a residue on your hands
Rogue Speed Straps provide an easy on / off system that allows you to deadlift and perform other high intensity workouts without having to waste time fiddling with your lifting straps. It features one inch wide, single closed loop design. The shorter length of just 11.75 inches allows for a quick release and a safer ending to your set when you return the bar to the ground.
Rogue Speed Straps are made from highest quality black nylon webbing at Rogues state of the art factory in Ohio, USA. Double bar tack stitching provides extra durability. Strap ends feature a nylon strip to ensure a more secure hold. They are black and feature the Rogue logo in white and red.
PROS
Easy on / off
Made in USA
Double bar tack stitching
CONS
Shorter straps can be hard to get on for some people
Having identified where you can get the best lifting straps on the market, it's time to discover how to use lifting straps in order to strengthen your grip.
This clip provides a complete tutorial.
Conclusion
Our favorite wrist strap is the Emerge Weightlifting Strap, offering a very tight and secure grip, superior adjustability and great value. We were also impressed by the Anvil lifting strap, which has a 5mm neoprene pad integrated into the palm area, and is long enough for a double wrap.
Our third favorite wrist strap is the Verssa Grip Pro, which has such unique features as a built-in arch support and an ergonomically enhanced design.
You may also want to read our massive breakdown of the most popular knee sleeves ​in 2017 here.