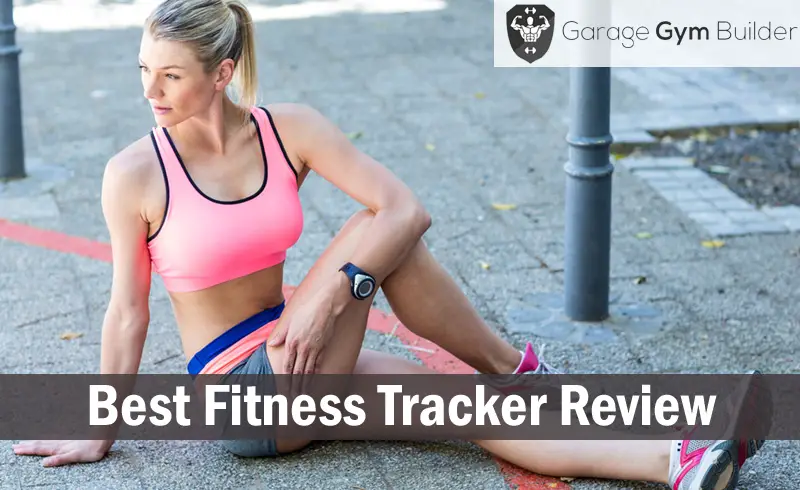 Best Fitness Tracker Review 2017
Fitness trackers are the new 'must have' wearable device of the moment. The idea is to make us healthier, more active people by motivating us to get up and move. Yet, with so many brands flooding the market, the first challenge is to find the right tracker to fit your needs.
In this article we'll provide you with a general overview of the market. We'll take the 6 best gadgets and put them through their paces. Then we'll give our recommendations on the best ones.
So let's get right into it. By the time you are done reading this article you will have 100% of your questions answered, whether you're after the cheapest, most accurate, newest, or the best workout wristband, you'll get the answers you need right here.
Check our table of contents below to skip to the most relevant section for you:
The Top 6 Best Fitness Trackers of 2017Across all Categories
The FitBit Charge HR has been out for a while. Yet, it still provides one of the best overall experiences for the average fitness consumer. The band is very easy to wear, with a thin enough profile for most people to appreciate. It is neither too big nor too wide. It doesn't provide full email reading capabilities or give you a weather report, but the FitBit makes up for it by offering one of the best apps available.
The data collected is only as good as how the end user interprets it and how they can adjust their lifestyle accordingly. In addition to the usual data display of steps taken, time of activity, heart rate, estimated distance and calories burned, it also records flights of stairs climbed. This is measured right on the wrist.
With the FitBit Charge HR, you can also see a chart of your heart rate throughout the day and night. It also provides for food logging and water intake recording. If you want the overall package of all-day tracking, the Charge HR is a sure bet.
In our second article, you will discover if the FitBit is really worth the price-tag. You'll also find out which FitBit is right for you, depending on your specific needs.
Jawbone activity trackers offer a very stylish and discreet design. If you're not a fan of large, showy bands, this is a great option. The clasp that locks the band in place is a little finicky. However, Jawbone UP2 offer a number of different styles to alleviate the issue.
Jawbone UP2's outstanding aspect is it's supply application. It is packed with features that are displayed on a colorful screen. The app reads and the display shows steps, calories burned, sleep, and active minutes. You also get a built-in food logger which breaks down sugars, fats and proteins all contained within the app. You don't need to use a 3rd party app with this unit.
You'll also have access to goal settings, leader boards and a competitive account feature that lets you compete with other Jawbone members. You can also segment and log your workouts for sports like basketball, tennis and weightlifting.
The Jawbone Up 2 is one of the easiest apps to understand and use. The app is rich in options and details. It works with Apple and Android devices but does not have Windows phone compatibility or a web portal to view your data.
The Vivofit offers an amazing display and feature package at a reasonable price point. The following information is displayed on the band:
Steps taken
Remaining goal
Distance traveled
Calories burned
Time & date
Heart rate
The VivoFit 2 builds on the technology of Garmin's first version by adding wireless syncing, a back-lit display and audio cues for being idle for too long. This activity tracker offers so much more than other models at this price point, including a watch style wrist strap that displays the time 24/7. The battery will last up to an entire 12 months, compared to 5-10 days for other bands.
The Garmin VivoFit 2 is completely water-proof. It is also compatible with Garmin's chest strap if needed. The move bar is also a great feature.
The Garmin app has been revamped, offering an easier platform from which to view your data. The app works on both Apple and Android devices. You can also view your information without a phone on the Garmin Connect website.
The Garmin Fit 2 is a perfect step up if you want the time to be displayed on your wrist and have a great introduction to general all-day tracking.
The Polar M 400 is a serious fitness band geared towards the serious sports / fitness individual. It can be used for all-day tracking or to track specific activities. This is a great choice if you are into running or cycling.
It features built-in GPS for accurate distance and pace readings. The M 400 also displays the time, it never turns off. It looks like a watch and will act as a great watch replacement.
Even though the Polar M 400 activity tracker is always on, it has an impressive 14-day battery life. It is compatible with Apple and Android.
This is one of the few bands that offers the convenience of a micro USB charging port, rather than proprietary download. The data that displays on the band is a great assistance while you are training. You'll get heart-rate zones, lap time, pace, distance and speed. You can also set up timers to perform interval training, as well as accessing your polar account online. This will allow you to set up different workout profiles. With the Polar M 400 means that you are not limited to the profiles that come with the band.
The Polar M 400 is water resistant up to 30 meters, allowing you to swim while wearing the device. This is a serious watch with activity tracking capabilities. Even though the aesthetics are not the prettiest, fitness enthusiasts will appreciate the wealth of data that this fitness band can offer.
The Surge is FitBit's top end model. It more closely resembles a sports watch than anything else in the FitBit range. It has a large, black and white display and a more traditional molded watch strap with a clasp. It features a swipeable touch screen, and has a heart rate monitor on its base.
The information screens on the FitBit Surge are laid out well, providing you with instant feedback on steps taken, heart rate and calories expended. The Surge has built-in GPS, so if you select to run, cycle or hike, it will link to the GPS and plot your route. At the same time it will summarise your heart rate and calories burned and summarize these at the end of your journey. GPS functionality gives you a more accurate reading on all other functions. While the Surge shows average heart rate during training, it does not tell you what your peak heart rate was.
The Surge impresses with its clarity of information, battery life and level of wearing comfort.
This stylish, easy wearing band is feature packed for it's price point. The display works great, even in bright sunlight. With this model, Garmin introduced heart rate reading right on the wrist. Heart rate zones are available right on the band, making it ideal for anyone training to lose weight or improve their cardiovascular health.
Information displayed on the band includes steps taken, floors climbed, active minutes, calories burned distance. You can also control your music with their built in mini amp, pull up the weather, receive notifications, text messages and emails all right on the band. For the price, Garmin Dual Smart HR is one of the most feature filled dedicated fitness trackers on the market.
The Garmin Dual Smart is completely water-proof.
The Garmin app has had a major redesign. It works for both Apple and Android. You can also log online with your computer to Garmin Connect. While this is a feature filled band, the app experience is not as good as the FitBit Charge HR. Overall, the added features are what led us to rating Garmin above FitBit.​
What is a Fitness Tracker?
A fitness tracker, also known as an activity tracker, is a wearable device that monitors the wearer's level of fitness activity. Most exercise tracking devices are worn around the wrist and look very much like a wrist watch. They typically monitor the following aspects of physical activity:
Distance traveled in steps
Calorie consumption
Heart beat
Some devices also measure the quality of the wearer's sleep. These devices are synced to the wearer's computer. By means of this synchronization, the user is able to generate a lot of detailed information about their health and activity level.
In essence, a fitness tracker is a modern take on the pedometer. Pedometers have been around for decades. They are small devices that are usually worn on the belt and track the number of steps a person takes. With the addition of altimeters and accelerometers, fitness trackers are able to do much more, in some cases even graphing heart rate and sleep quality.
Early versions of these fitness gadget bracelets, such as the original FitBit, were worn on the belt like a pedometer. However, today the majority are worn on the wrist.
One of the reasons that these gadgets have become so popular is that they allow the user to turn their fitness activity into a game. They are able to compete against other people to meet a certain step goal, or with themselves. These devices also allow you to plug into a social community. The shared goal aspect of this provides extra motivation to continue on a fitness lifestyle.
The key appeals of these fitness watches are measurement and motivation. To get better at anything, you have to track your progress. This means that you need data. Well, fitness trackers provide you with plenty of data.
A tracker will give you an objective report on your physical activity. While the majority of people are useless at gauging how much exercise they do, with a tracker there's no escaping reality.
According to John Batholomew, a health education professor at the University of Texas at Austin, "By having this sort of equipment and this sort of technology, it allows you to actually track and look back to see how active you actually are. You can't lie to yourself."
​A fitness tracker can also be a great motivator. It can turn the everyday, boring things you do each day, like walking up stairs or mowing the lawn, into a part of the game - you're keen to do it because it will get you to your goal quicker. You'll get instant feedback on how many calories you've burned, and how many steps you've taken. This, in itself can be motivating.
In addition, every time you hit a goal - such as achieving 10,000 step in a day - you are motivated to do a little bit more the next day. And then, being able to share your successes via social media, adds another aspect of motivation when your online friends give you encouragement and congratulations. And, when you become part of a fitness community, you find an extra level of commitment and accountability.
For many people, the motivation of getting to their activity goal has them actively looking for ways to get in more activity through the course of their day. And that has got to be good for them.​
How Do They Work?
We now address the white elephant in the corner of the gym - do these things really work and are they worth the money? If you've ever wondered how accurate your fitness tracker really was, be sure to check this information out - it's a real eye opener!
Fitness trackers make use of sensors contained within the unit to take readings of your data. They then sync with your computer or mobile device to relay the information to an app where it is prepared for your analysis. Some trackers will put the information into graph and chart form for easy comparison and to enable you to monitor your progress over time.
Virtually all fitness bracelets use an accelerometer to record information. An accelerometer will convert the mechanical motion of movement into an electrical signal. The accelerometer is used to measure the following data:​
Steps taken
Up -down movement
Side-to-side movement
Front-to-back movement
Depending on the features that the tracker offers, it may also make use of the following additional sensors . . .
Heart rate monitor
Gyroscope to determine your position (standing, sitting, swimming etc)
GPS to monitor your location
Magnetometer to pick up specific movements and determine what direction you are traveling in
Barometer to detect your altitude - this can be used to determine how many flights of stairs you have climbed
Some fitness trackers that do not offer features like heart rate monitoring will, none-the-less, allow you to sync with an external heart rate monitor. Other trackers provide extra features that are similar to Smartphones, such as texting, Instant Messaging, incoming call alerts and e-mail capability. Others have a vibrating alert function to tell you when it's time to exercise. There is even one tracker which provides you with a (non-lethal) electrical shock if you fail to meet your fitness goal for the day.
What Types are Available?
There are two basic types of fitness trackers. An all day tracker is designed to allow you to monitor how many steps you take over the course of the day. If you want more detailed information, you'll want a training tracker. Take a look at the differences between the two:
All Day Tracker Measures . . .
Steps taken
Stairs climbed
Exercise duration
Calories expended
Activity duration
Sleep analysis (REM and regular sleep)
Activity Tracker Measures . . .
Heart Rate
Breathing Pattern
Miles traveled
Speed, pace, route
Swimming pool lap times
Changes in altitude
Do Fitness Wrist Bands Really Work?
The fitness tracker market has exploded from nothing into a $11 billion industry in next to no time. Trackers are undeniably the fitness fashion must have of our time - but do they actually help you to get fitter?
The great appeal of this device is that it gives us information. And, like or not or not, we have become information junkies. We crave the details that we never used to worry about. Previously only our doctors had privy to information about our heart rate, breathing pattern or pattern of sleeping. Today we view it as vital information that we need in order to attain our goals.
Of course, information in itself will not make us fit. It is the motivation we derive from that information that matters. And, many people seem to get a lot of motivation from analyzing their movement statistics.
According to research, tracking our fitness data is a good way to make a success of a fitness goal. Joshua Klapow, Ph.D, a clinical psychologist at the University of Alabama at Birmingham, noted, "Research has shown that if you want to stick to a new habit, monitoring is one of the best ways to make a change."
In previous decades we had to manually write all our data down in a training diary. Now the device on our wrist does it all for us. Studies have shown that people who wear a device that measures their activity spend more time walking, running, more time climbing the stairs, more time in the outdoors and less time sitting than people who do not wear them.
Another benefit of the fitness tracker is that it forces your to face the reality of how much exercise you are actually doing. According to Dr. John Raglin, Ph.D, professor of kinesiology at Indiana University, "When you look at self-estimates on questionnaires, people tend to overestimate how much activity they're getting and underestimate how many calories they're eating. With more objective information, you can get more specific about the changes you need to make."
However, the accuracy of the data that a fitness tracker spits out is questionable. If you were to wear three different brands of fitness bracelets (or even three of the same kind) you would be likely to see some rather widespread disparity in the numbers that were presented to you. The technology used is not yet refined to provide total accuracy.
Really, though, a difference of a few steps or calories isn't a big deal. The big advantage of a fitness tracker is not that it provides you with a completely accurate read-out of data, but that it gets you to be constantly thinking about doing more. Suddenly you are actively looking for ways to be more active. You'll willingly take the stairs rather than the elevator to get you to your daily goal quicker.
With most brands, you will also be able to see the progress of a friend who is wearing the same brand of tracker. This will constantly be fueling our competitive juices. There's no way that we want them to be ahead of us!
So, we see, that the real advantage of wearing one is that it turns fitness into a game. In so doing, it makes us actively want to become more active - and that has got to be a good thing.
An obvious concern - or opportunity - that is developing with has to do with the massive accumulation of data that is accumulating on the fitness trackers that are being worn around the world. Imagine the expense and logistics of conducting a massive fitness survey of millions of people. Well, the data that such a survey would collect pales in comparison to what millions of these data collecting wearable watches are collecting every minute of the day.
That information is extremely valuable to a lot of organizations. Advertisers could target their products at specific markets, insurers could offer discounts to healthier market segments, and researchers could generate all sorts of hard data from it.
Whether or not the fitness tracker companies decide to sell off this goldmine of personal fitness data remains to be seen.
What Should I Look for in a Fitness Tracker?
​Shopping for one can be a dizzying experience, especially for the uninitiated. Every few months we see new technologies that allow for new adaptations designed to sweep your off your feet. We now see trackers that are, in effect, hybrid smart phones.
To make sense out of your options, let's break down the key buying considerations:
Design​
​The majority of fitness trackers are designed to look like a thin band that you wear around your wrist. But you can also buy trackers that come with a clip to allow you to attach them at your hip. Other, such as the Misfit Ray can be worn around your neck like a lanyard.
Most trackers have a sophisticated, stylish, slimline look to them. You'll find LCD displays on the majority of trackers. There are a few, however, such as the Jawbone UP 3, that do not feature a display.
Waterproof Feature​
When it comes to fitness trackers, being able to take it in the poll takes on a whole new significance. You'll be able to record your swimming exercise activity. While most trackers will only give you information about your heart rate and the amount of calories burned, there are a few that will drill down deeper to give you more information.
If you purchase a Misfit Shine 2, you'll have the ability to track lengths, while the Moove 2 will tell you about your stroke count and even give you feedback on your technique.
​If you're a swimmer or an aqua aerobic exerciser, the extra cost of a water proof watch may well be worth the investment.
To determine how waterproof a fitness tracker you need to take a look at its IP number. The IP number relates to a rating system established by the International Electrotechnical Commission. It has two digits following the letters IP. The first digit tells you how dust resistant the device is. The second tells you how resistant to water it is. The higher the number, the better the level of protection you'll receive.​
Heart Rate Tracking Technology​
​While most fitness trackers may look alike, the technology that powers them may be very different. This will give you different heart rate reading abilities.
FitBit devices have the ability to monitor your heart rate 24 hours a day, 7 days a week. They'll even record your resting pulse rate when you wake each morning.
Data​
You don't want to be one of those people who buys a device with a host of features that you never use. That's why you need to think hard about the features that you'll actually use in a Fitness Tracker. The most basic function is steps taken. But if that's all you're using a device for, you may as well invest in a much cheaper pedometer. As your pulse rate upon waking is an important indicator of your fitness level, you'll probably want a device that can record this.
​You can find trackers that will monitor your various types of exercise, such as working out in the gym, cycling and swimming. For it to do this, however, you'll have to program in your workout details.
​The latest tracking innovation is known as continuous heart rate monitoring. It allows you more closely and accurately to track your use on a huge range of activities. This technology is still in its infancy. The leading brands in terms of this innovation are FitBit with it's PurePulse, and Surge, along with Basis Peak and Microsoft Band 2.
The App​
Your fitness tracker is equipped with a mobile App. This is the engine that drives all of the cool features that keep users motivated. It analyses your data, produces result graphs, challenges, goals and social media notifications.
You'll need to verify that the tracker's App will work with your mobile phone. That shouldn't be a problem as the majority now support Android and iOS. You should be aware, however, that, with some brands, there is a big difference in functionality between Android and iOS Apps. This was the case with Misfit - Android users discovered that quite a few of the features that were standard on iOS were non-existent in Android.

Battery Life​
Fitness Trackers are battery operated. Considering that you'll be wanting to wear the tracker all day long, the length of the battery life becomes a key concern. You don't to want to be having to leave it at home to charge up every few days. And, if its charging overnight, you won't be able to take advantage of the sleep feature.
When it comes to battery life, there are two types of tracker:​
Trackers that need recharging every 5-6 days
Trackers that come with a watch battery that will run for about 6 months
Those that have to be recharged every week generally feature better metrics. Popular brands that are rechargeable weekly include . . .
FitBit Alta
Xiaomi Mi Band Pulse
The following brands come with a 6 month watch battery:
Withings Go
Jawbone UP Move
Calorie Tracker
Some manufacturers have been experimenting with ways of including calorie counts of the foods you consume as part of the fitness tracker data display. This advancement is still in its infancy, however. At the moment it involves manually inputting data about each food that you eat. For most people, this process will be too time consuming.
A couple of brands that are taking the lead in simplifying the calorie count equation are FitBit and Jawbone. For people who reside in the continental United States, the FitBit has a cool barcode scanner that dramatically simplifies the process.

Extra Process​
​Some of the cool additional features that you can find on various models includes . . .
A smart vibrating alarm that wakes you up in relation to your circadian rhythms
Sensors that detect your blood oxygen saturation level
Smartwatch type features that allow you to stay connected to internet
Fitness Tracker Cautions​
​There are many upsides to owning a fitness tracker. One danger to be aware of is something that is common to virtually all interactive activities . . .
Obsession.
It's not hard to become fixated on your tracker thinking about hitting your target to the exclusion of all else. In the process, moderation is lost and you end up going too far. Dr Klapow, of the University of Alabama, sees a danger here; "You can get so caught up in tracking that it overtakes you emotionally and psychologically," he says. "Over-tracking syndrome can be problematic when the behavior you're trying to engage in becomes secondary to the numbers."
If, for example, you obsess over meeting your 10,000 steps per day goal, you may find yourself forsaking more important things - work, family time, even other types of exercise - in order to meet a target that, in the long run, might not mean a lot.
Kaplan also sees problems with over analysis of data and fixation on the device actually interfering with the workout. "I've noticed students bring their phones and in between sets, sit down, and seven or eight minutes go by before they get up again," he says. "Even if they're entering information into a fitness-tracking app, they're still getting distracted and not working out as hard as they could. In my opinion, it makes your workout an incomplete experience".
Another problem is that exercise progression isn't linear. Some days we're just not able to do as much as we did the day before. As a smart exerciser, you've got to realize that and make the adjustment. But, if you are fixated on hitting your target from yesterday, you are going to run into problems. You could injure yourself, or even over train.
In order to avoid become a fitness tracker obsessive follow these common sense guidelines . . ​
When you get your new fitness tracker, wear it for a week as you go about your normal activity level. This will allow you to get a good gauge of what your current activity level is. Then you can go about incorporating small, sustainable additional activities to get you up closer to your goal level. It could be taking the stairs rather than the elevator. Recheck your tracker. If you are still not there, make further small changes that you know you can maintain until your are at your desired level.
Rather than fixating on the step and calorie functions of your device, start learning about some of the deeper features that will give you more meaningful data - after all, you have invested in something more than a simple pedometer!
Don't use your fitness tracker every day. In fact just put it on one week out of four. That way you'll get more meaningful comparison data - and you'll help prevent yourself from becoming obsessed.
Fitness Tracker Pros and Cons
PROS
They provide a reality check on how much we really are moving. You might think that doing 10,000 steps a day is well within you daily scope - only to find that you're doing less than half of that number. That may be enough to get you to increase your activity level.

They provide a very effective form of motivation to get out there and move. As well as the intrinsic motivation that comes from challenging yourself to met a daily goal, there is the extrinsic motivation that comes from competition with others. You are able to plug into a whole social network community where you will find encouragement as well as tips and advice on how to succeed. Many devices will set you in direct competition with a friend, where you can monitor their progress as you strive to defeat them. Some devices have extrinsic rewards for achievement as an extra level of motivation. For example, the FitBit awards badges on completion of various milestones.

Most fitness trackers monitor sleep. Sleep quality is vital to our well-being but most of us totally oblivious to it. A tracker will give you an analysis of your sleep quality.

Most fitness trackers have very good battery life. You can either get a tracker that will last 5-10 days or one that comes with a watch type long life battery that will keep you going for up to 6 months.
CONS
Inaccurate Calorie Count -

In order to be able to calculate your calorie count, you'll have to enter your height, weight and age into your computer. This will relay the information to your fitness tracker, which will use it to work out your Basal Metabolic Rate (BMR). Your BMR is how many calories it is estimated that your body burns at rest. This is then used as the basis for further calculations based on the averages calorie burn for various activities that are loaded into the device. However there are a whole host of factors that could make these averages not applicable to you as an individual. These include your fitness level, exertion level, hereditary factors, and your heart rate. The end result is that the activity calorie counter on even the most advanced fitness stepper is going to be prone to error.

Inaccurate Step Count -

The easiest way to check this is to wear more than one tracker. You will more than likely find that they will vary by up to a thousand steps per day - that's a big difference. In addition there are some cardio type exercises that you may do in the gym that most trackers won't pick up as activity. These include using the elliptical trainer, cycling and using the stair stepper.

Cost -

For a device that you don't actually need in order to get fit, it can be pricey
Summary
The fitness tracker will give you access to a whole host of data about yourself, your fitness level and your progress toward your goals. This will serve as an effective form of motivation to propel you to do more physical activity. As long as you are able to become the master, rather than the slave, of your fitness tracker, your investment will pay off in a fitter, healthier you.
In this mega-series of 27 articles we aim to become the ultimate resource for everything related to fitness trackers and we'll go in depth into the hottest fitness market of our time like no one ever has before.​