The 10 Best Trap Bars Reviewed
last updated:
Feb 11, 2020
If you are going to get serious about your deadlifts, you will want to consider investing in a quality trap bar. These bars are designed to keep your workout going while relieving some of the stress in your back. A bar like this will help you develop those explosive movements you strive for. The trap bar deadlift will help develop your lower back, glutes, hamstrings, quads, abs, forearms and of course your traps.
In this article, we will talk about what makes a quality trap bar, the most effective way to use them, as well as our top ten choices of the bars available on the market.
In a Hurry? The test winner after 25 hrs of research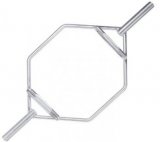 CAP Olympic
Why is it better?
25 inches of inner room
750-pound weight capacity
Use with standard Olympic plates
In a
Hurry? Editors choice: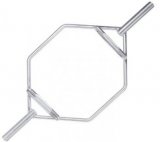 Test Winner: CAP Olympic

42
Researched Sources
11k
Reviews Considered
25
Hours Researching
14
Products Evaluated
Features
Durability
Ease of Use
Capacity
Effectiveness
By Default
Criteria Used for Evaluation

Features
The trap or hex bars as they are often referred to are a very basic piece of equipment which will give you a perfect tool for doing safe and secure lifts which are going to be easier on your lower back and give you a better positioning and posture for your lifts, which is important to get a proper lift without risking back injury.
These bars tend to be made from solid steel construction with a durable chrome finish to protect against rust. They have a large roomy area in the center so you have room to stand and do your lift and good-sized sleeves you can put your weight plates on to get the lift you are seeking.
There are a few different handle types. Most are flush with the bar and then there is an added raised handle. They are designed with knurling on the grip handles so you will get a safe and secure grip during your lift. The variety helps you get the perfect hand position for any lift and exercise. The Merax even has foldable handles so you can put them out of the way when you are not using it. There are also two different designs available, the regular one which goes completely around your body and the one with the open back.

Durability
Durability is vital when it comes to your bar for deadlift. Not only do you want a worthy investment in something which is going to last, but you also want to be able to feel secure and safe during your lift. Your bar should be constructed with the highest quality materials. Most of these bars are made of solid steel, not hollow, so they can stand up to the weight you put on them. They are plated with zinc or chrome to help with durability as well.
When you are researching trap bars, make sure you find one made of steel and check the plating to be sure it is solid and will not chip off. Make sure that the welds are also smooth and strong. The knurling should be strong but not so deep that it is going to grind into your hands during your lift. Your lift should not be painful. To make sure it stays durable, you will want to keep it clean and dry so it will not develop rust.

Ease of Use
These bars are easy to use by definition but there are still a few things to keep an eye out for. The room in the center of the bar needs to be ample, so you can exercise with it no matter what your size is without feeling cramped. There is one design which has an open back so it is even easier because you do not have to step inside it. Most of the centers are between 22-25 inches in the center. The sleeves should be at least 9 inches long, a little longer is better. Make sure they are the right size for the type of plates you have so they will slip right on and stay secure.
The handles should be ergonomic so they fit your grip. They should also be marked with knurling which is deep enough to help you keep a good grip but not so deep that they will cut into your hands during heavy lifts. Having multiple knurling positions is helpful as well since you will have more options for hand positioning during your exercises.

Effectiveness
If your trap bar is durable and easy to use then it is sure to be effective. It should have plenty of room so you have the room to do the exercises that are necessary for you to hit your target muscles. The sleeves need to be long enough and strong enough, as well as the right size to add enough plates for the right amount of weight to accomplish the workout you want.
These bars may be more effective than the regular barbells because they are designed to keep your body in proper form and position during your heavy lifts so you can get the most out of the exercise as well as avoid back pain or injury. These bars are great for targeting your glutes, hamstrings, quads, core, and your forearms. They will also help improve your grip strength which is a very important part of physical fitness.

Capacity
These bars do have different capacities. To start with, you want to make sure the bar you choose is going to fit your body size. The centers are different widths so make sure you give yourself plenty of room, especially if you are a bigger person. They go from 22-25 inches wide in the center. The capacity of the sleeves is important too. They need to be long enough to hold all the plates necessary to get the weight you need for your lift. Double-check to make sure the bar will hold the type of weights you use, either standard or Olympic.
Lastly, you want to consider the weight capacity of the bar you choose. You are going to have different needs if you are a bodybuilder as compared to a CrossFit athlete. If you are going for goals of being a heavy weight lifter or powerlifter, you will need a much higher capacity of 750-1,000 pounds so you can build a higher muscle mass. If you are just looking for muscle toning and general workout, you can get away with a lower capacity.
Expert Interviews & Opinions
Most Important Criteria
(According to our experts opinion)
Experts Opinion
Editors Opinion
Users Opinion
By Default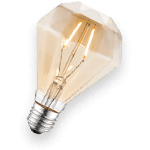 Give Your Lower Back A Break
If you have been lifting with a straight bar, every couple of weeks you should switch to a trap bar. This bar lets you get more leg drive and it is a good lift for athletes. Some research studies which were performed with the trap bar demonstrates that athletes do not tolerate the soreness as powerlifters do. This bar can help athletes get stronger without interfering with their sports practice.
Remember Not To Round Your Back
One of the most common and preventable mistakes lifters make when deadlifting is rounding or curling their back. Moderate rounding throughout your upper back is okay, but it will be an issue when this occurs throughout your lower back or when your back starts to look like a lot like a boomerang. This happens a lot with lifters who are inexperienced. It also puts a lot of stress throughout your entire spine, which can end up causing a back injury like herniation of a disc.
Rounding of the back usually has one or more causes:
1. Setting up poorly: It is important to make sure that your back is in a flat position; try to picture yourself squeezing a softball underneath your armpits. This will help your lats to engage. You will also want to tighten your core, almost as if you are preparing yourself for taking a punch.
2. Core weakness: Put simply, it is imperative for you to build a stronger core. Try using our innovative 27 Best Core Exercises for Athletes to help strengthen your core.
3. Minimal back strength: Your back muscles and your lats have to be up to the task. These need to be strong in order to support all of the heavy liftings during deadlifts. A couple of the best strengthening exercises for these particular muscles are to strengthen for doing deadlifts are Barbell Rows, Dumbbell Rows, Snatch-Grip Deadlifts, Good Mornings and Pull-ups.
4. Lifting too much weight: If this is the case, it is important that you back the weight off a bit until you are confident in lifting with the perfect form.
Other Factors to Consider

Versatility
This type of bar is very versatile and can be used for a wide variety of exercises. Most of them have two different kinds of handles so you can put your hands at different angles so you can get the perfect position for your lifts. This will help you work a wide variety of different muscles.
Frequently Asked Questions
q:

Why is it called a trap bar?

a:

A competitive powerlifter named Al Gerard invented, trademarked, and invented the trap bar. He named it after the trapezius muscles which are the muscles it was designed to train using shoulder shrug exercises.
q:

Is using a trap bar deadlift safer?

a:

Yes, this is actually a much safer exercise than using the straight bar version of deadlifting. It is also more effective to help you build maximum power. Since power is measured by an object's force times its velocity. Scientifically, this means performing a deadlift with a trap bar will allow you to lift more weight over a greater distance and much faster.
q:

What is the best way to hold this type of bar?

a:

Start by bending slightly at your knees and keep your back straight in a horizontal position. Stick your butt out just slightly after you grip the bar. Then lift it straight up. When your arms are extended to a 90-degree angle, lower the bar slowly back down.
q:

What if the best way to do a regular dead lift with the bar?

a:

Stand up straight with your feet apart about hip-width in the center of the bar. Bend your hips and your knees. Then reach down to grab the handles at your sides. Be sure to tighten up your body core, pull your shoulders back and down, and be sure to tuck your chin. Extend your hips and your knees. Then drive through your heels to stand up straight with the bar in hand.
q:

Is it okay to use if I have lower back issues?

a:

If you are in pain when you are training then something is wrong. With many different exercises, lower back pain will make an effort to shut you down quickly. Then it will interfere with future workouts because of the discomfort. If you have a history of this kind of pain using the trap bar should be your first choice. Working from the inside of the bar makes a huge difference because you do not have to lean forward and grab the bar.
q:

Will it help me lift more weight?

a:

The trap bar will help you lift more weight. It helps with the leverage and mechanical advantages since you are working from inside the path of the bar. As long as everything works in your favor and your technique is perfect, you will be able to lift quite a bit more weight than you can with a straight bar.
Subscribe to our newsletter