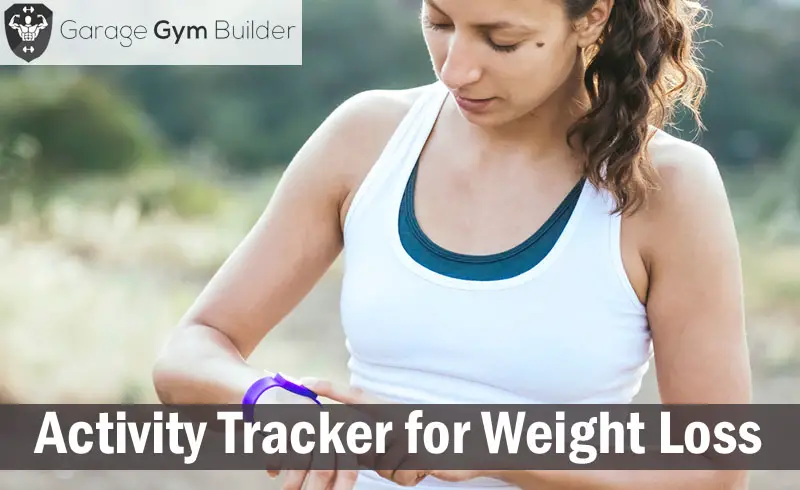 Best Activity Tracker for Weight Loss
Updated on March 18th,2017
All fitness trackers have the ability to help you to lose weight. That's because they make use of the fundamental fat loss formula of calories in versus calories out to allow you to monitor your daily caloric balance. There are a few manufacturers, however, who have gone beyond this level to provide you with more comprehensive weight loss tools. The best of them feature a suite of products that include a fitness tracker, a wireless body scale and a method to track the calories that you are consuming.
​In this article we will identify the best activity tracker for weight loss. We'll also take a look at the extra suite of products used by the best performing weight loss activity tracker manufacturers to provide you with a complete weight loss experience.
FitBit's Weight Loss Bands
FitBit offer a stable of wrist based activity trackers that will provide an estimate of the number of calories you burn each day. They will also track your steps taken, distance traveled, and how intense your activity level was. Some of them will also monitor your quality of sleep and how many flights of stairs you have climbed. All of this information is collated to provide you with an estimate of the number of calories you have burned over the course of the day.
FitBit also offer their FitBit Aria WiFi Smart Scale. The Aria will record your weight, body fat percentage and body mass index, transmitting this information directly to the FitBit App on your Smartphone. This will allow you to very accurately chart your changes in weight and, more importantly body fat percentage, over time.
FitBit allow you to also monitor the number of calories that are going into your body each day. The app provides a system where you can input your foods by way of a database. You can also make use of such 3rd party apps as 'Lose It' and 'My Fitness Pal'.
This ability to track both calories in and calories out is vital, as it will provide a way for you to check on and manipulate your caloric balance. A pound of fat contains 3,500 calories. To lose a pound, you need to create a 3,500 calorie deficit. A realistic goal is to lose a pound per week, which means that your caloric balance, the number of calories taken in minus the number burned up, should average negative 500 calories per day.
To make use of the FitBit product range in your weight loss quest, firstly select a FitBit activity tracker to purchase. We suggest the FitBit Flex. You then need to purchase the Aria WiFi Smart scale. Then you should select an app to track your caloric intake. We suggest using 'My Fitness Pal'. Connect these three products and integrate them following the instructions provided.
​Want to check out what the world's most powerful sports brand brings to the fitness tracker market? Be sure to read our in-depth review of the Nike Fuelband.
Best Weight Loss Wristband: FitBit Flex​
​The FitBit Flex is an activity bracelet that monitors your movement and your sleep pattern. The Flex is available in Black, Slate, Orange, Navy and Mint Green. FitBit provide two wrist bands with your purchase, one small and the other large. Each band has various notches that ensure that, whatever wrist size you have, the notch will fit.
​The rubber band material makes the Flex very comfortable to wear all day. It is very light weight and has a very flat, streamlined profile. The only computerized part of the band is the removable CPU. The only time you would remove the CPU from the band is when you need to charge it with the supplied USB cable. The battery will last about ten days on a full charge.
The FitBit Flex is water resistant, meaning that you can wash your hands and shower with the device still on your wrist. However, it is not water proof, so you are unable to jump into the pool with in on. The Flex does not have a word or number based display. Instead it lets you know how you are progressing toward your goals by way of 5 LED illuminating dots.
​The FitBit Flex syncs wirelessly via Bluetooth 4.0 to the free FitBit app. The app will record your steps, distance walked, the minutes you were very active and calories burned. Tapping on any of these readings will expand the category. You are able to get a breakdown over the course of your day so that you can see when you were most active and when you need to do more.
​The FitBit Flex will also monitor your sleep through movement. Once you are in bed, you simply open the FitBit App and tell it that you are going to sleep. When you get up the next morning, you tell the band that you are awake, and a summary chart of your sleep activity displays. Throughout the night, it will track your sleep, restlessness and how long you are actually up.
The FitBit App allows you to record your food and drink intake. You can access the food log through the calories eaten category. The app will find and record the foods that you have eaten, automatically logging your caloric intake.
​You can also log your workout on the FitBit Flex. Unfortunately there are no generic options, so all of your data will have to be manually input. The app will record your calorie expenditure and then provide you with a daily balance to allow you to check if you are in negative caloric balance in order to achieve weight loss.
​If you have friends with a FitBit Flex, you can compare and compete with them though the app. The Flex also has a vibrating alarm. This allows you to set an alarm that will give you a gentle wrist vibration to wake you up, so you will not be disturbing your partner. You can also pair the Flex with the FitBit Aria WiFi Smart Scale.
Withings Suite of Weight Loss Products
​Withings may not be nearly as high profile a fitness band manufacturer as FitBit, but they do offer a range of weight loss products that give the market leader a run for its money. Withings have a very good fitness tracker in the Pulse, which provides an accurate measure of the day's caloric expenditure. They also have two wireless body weight scales to record your weight, body fat percentage and body mass index. Calorie counting is done by way of pairing with either 'My Fitness Pal' or 'Lose It'.
The Withings Activite Steel fitness tracker looks and feels like a standard stylish watch. It features a black watch face with chrome handles. You can also get a range of different colored straps. The strap is just 18mm wide, which makes it ideal for women, but maybe a little slim for men. The tracker will monitor your steps, distance and calories burned, along with analyzing your sleep. It also features a vibrating alarm. This watch is also waterproof to 5ATM.
The Withings Activite Steel fitness tracker works in conjunction with the Withings Health Mate app, which provides you with detailed and easy to understand analysis of your sleep and activity. It is also compatible with MyFitnessPal. This allows you to introduce a food tracking feature.
PROS
Vibrating alarm

Waterproof

Compatible with MyFitnessPal

CONS
Calorie count no accurate

Best Budget Weight Loss Tracker: JawBone Up Move
​The JawBone Up Move is a lightweight wristband. It is made from a rubberized material that is very comfortable on the skin. The Move is an entry level tracker that comes with a hip flip and a user manual. You may not get a watch strap but you can buy a strap separately. The Move has an attractive sleek design.The UP Move syncs automatically via Bluetooth low energy. The JawBone app is very detailed and includes a feature that allows you to record your food and drink intake. Jawbone's app is more detailed than that provided by FitBit in that it will provide details about the protein, carbohydrate and fat levels of the foods you eat, whereas the FitBit will only give you the total amount of calories in each food.
The app has a very good design, with excellent infographics and it is able to work with a large number of third party apps. The app features a SmartCoach feature which will provide you with coaching tips.
The UP Move is a multi location device that can be worn on the hip, wrist or in your pocket. It runs on a standard coin cell battery that should last up to six months before it needs replacing. The display has a network of LED dots on its face. When you press down on the screen, you will see if you are in sleep or active mode. You will also see the percentage of your daily goal that you have attained. Double tapping will start a stop watch or an activity so that you can analyze it later.
The UP Move will track your sleep, but you must enter and exit sleep mode manually. The device will not relay your phone notifications, nor does it have a silent alarm function. It cannot be submerged in water but you won't have a problem taking it in the shower. It is quite difficult to get the Move in and out of the optional wrist strap. This means that it won't fall out, but it makes it quite a pain to switch between the hip flip and wrist strap.
If you are in the market for an inexpensive fitness tracker that will accurately monitor your calories burnt and allow you to get a detailed breakdown of your calories from food and drink, then the UP Move is a good move for you.​
Conclusion
In order to get an accurate analysis of your weight loss activity and, therefore, be able to make the daily changes you need to succeed, you need a fitness tracker that is powerful enough to provide you with accurate information about both your calories in and your calories out. The best brands to provide this level of food detail are FitBit, Withings and Jawbone. FitBit and Withings also provide WiFi scales to allow for even more accurate analysis of your weight loss progress.
​Our overall pick for the best activity tracker for weight loss is the FitBit Flex, paired with the Aria WiFi Smart scale.
​If you're looking for the best fitness tracker for your Android device, be sure to check our in depth review here. Click here if you want to have a look at our guide for choosing the right fitness trackers.