Best Bowflex Home Gym Equipment Reviewed
last updated:
Feb 11, 2020
Not everyone has the time to visit a gym every few days of the week, which is why the popularity of home gyms is steadily growing. But when it comes to building a gym, you might be left feeling lost, or confused. Which brand works the best, what if I buy poor equipment? And so forth. It is where the Bowflex Home Gym comes in!
Bowflex Home Gym is one of the most well known and respected companies in the home fitness market. They are highly regarded for their innovative gear, as well as the high quality of their products. Even though they have branched into other areas, the basis of the brands is home gyms. We provide a comprehensive review of the best models in the Bowflex Home Gym. Be sure to check out all the great information about the Bowflex Home Gym we have here for you!
In a Hurry? The test winner after 5 hrs of research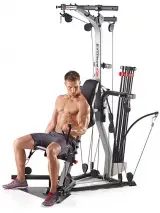 XTREME 2SE
Why is it better?
70 Different Exercises
Very Lightweight
Squat Bar
Ab Crunch Harness
Upgradeable By 200 Pounds
In a
Hurry? Editors choice: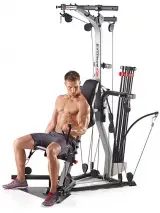 Test Winner: XTREME 2SE

5
Researched Sources
7198
Reviews Considered
5
Hours Researching
10
Products Evaluated
Use
Features
Effectiveness
Durability
Safety Hazards
By Default
10 Best Bowflex Home Gyms
Criteria Used for Evaluation

Use
As you roll the newly-purchased equipment into your house, you find yourself staring at it in both awe and confusion. The seemingly endless amount of gimmicks, features, and settings are all there to help you out, but they might baffle you before anything else! It is why we took it upon ourselves to help you use the equipment with ease.
First things first, you must set a weekly routine. Make it so that you get to use the machines at least two or three times a week. Just like with your regular gym session, you should work on different muscle groups on separate days, to avoid exhaustion. The machines are capable of giving you a full-body workout, so you can easily set one day for legs, the other arms and you get the idea.
Next, you must find the resistance levels that suit you. You must find a level that forces you to exhaust yourself but doesn't let your muscles fail you within one set since that could be a recipe for disaster. A muscle fail is when you barely finish your last repetition, if at all. Your goal is to find a level for each muscle group that lets you perform 12 to 15 repetitions per set. If you are not able to perform the minimum 12 reps, go for lower resistance. Go slowly! Do not rush into stronger resistance before you are ready to do so since this could set your progress back. Increase the resistance when you can finish the set with ease.
You have to focus on your form when you use the machines. They are machines, but they do not work like your regular gym machine - they allow you to move freely, making it possible to move throughout whole motions. If you want to build your muscles properly, you must work out in a proper form. For example, a lat pull-down will look much different on Bowflex Home Gym machines than it usually looks on regular machines.
Of course, a proper diet and drinking enough fluids is a must, if you want to see some progress. You should also perform cardio exercises, to burn excess calories and fat!

Features
The Power Rod system is based upon the workings of a bow and arrow. When you draw back the bowstring, the effort required is minimal for the first third of the action. Then, it gets progressively harder until, during the final third of the pull, you have to use full effort. It is similar to the Power Rods. During the first third of the movement, you will feel about 30 percent of the resistance. It will progressively increase until you are feeling two-thirds of the resistance at about the halfway mark and one hundred percent of it through the final third of the movement. The power rod system provides you with a very smooth and fluid range of motion. In that regard, it is easier on your joints and connective tissue than free weights.
The power rods themselves are made from a composite polymer material. They are sheathed with a protective rubber coating. Each rod is weighted, with typical weightings being as follows: 5, 10, 30, 50. Most Bowflex Home Gym provides you with a total potential max resistance of 210 pounds, with some of them being upgradeable to 310 and 410 pounds with the purchase of additional power rods. The biggest benefit of the power rod system is that it uses an elastic resistance similar to that of a rubber band.

Effectiveness
Let's face it - there isn't a single piece of home gear, no matter how great it is, that will help you get into shape unless you are willing to work for the results. You must make the necessary diet and lifestyle adjustments as well. Bowflex Home Gym is not much different than your old, regular home gym equipment. If you use it regularly, it will build your muscles and burn calories, simple as that. As we said, the key here is routine. Otherwise, you won't see any results!
You might wonder about the effectiveness of Bowflex home gym machines when you first look at them - they are relatively small and don't come with the heavyweights and plates other pieces of equipment usually come with. Do not disregard the machines because they are weird - instead, embrace their weirdness because they are incredibly versatile. Instead of using gravity, as regular machines do, Bowflex home gym machines use resistance to help you build muscle. This resistance comes from flexible rubber rods, or power rods, as they like to call them. The intensity of your workout can be changed by adjusting the resistance on the rods above. The resistance ranges from just 5 pounds to a whopping 410 pounds!
A program using elastic tubing resistance can provide similar benefits to a program that uses free-weight resistance, such as increased muscle strength, increased muscle tone, and size and also decreased body fat. Also, a program that uses elastic tubing resistance can also provide benefits that are not offered by free-weight resistance programs, such as more functional strength, better injury prevention, greater ability to change muscle emphasis during exercises, greater muscle power development and easier use. So how does the power rod technology compare to conventional free weights? As already mentioned, you do not get the true resistance for the full range of motion on the Power Rod system. For that reason, it is not an exact equivalent to the same weight on a plate. When you are doing a bench press with a bar, the hardest part of the movement occurs about a third of the way up. Once you get past that point, it gets easier. It is the opposite of the Power Rod system. As a result, the two exercises will feel very different. Many people prefer the Power Rods, but many others find it too unnatural. The Power Rod system does not do as good a job as a free weight in providing negative resistance. The negative part of my exercise is the key to building muscle, which makes free weights a smarter choice if serious muscle building is your goal.

Durability
None of these machines come cheap. So it's only logical to worry about the durability of the machines that you will be purchasing - once you invest in them, they better last long, right?
These machines are built to last, that is for sure. They all have a sturdy steel frame, durable pads on the seats and are usually reinforced, able to withstand a lot of pressure. It does not mean that they will last forever. Once you check out their website, you will notice that they offer many spare parts. It should let you know which parts are the first to give in, and should also give you some peace of mind since you won't have to stop using the whole machine if something insignificant breaks. If you use the machines more often than not, expect them to break! Nothing lasts forever. As far as user reviews on the power rod system go, there have been several reports that they tend to lose their resistance over time. The rods do come with a 5-year warranty, but that coverage does not include normal wear and tear. Treat your machines gently, and they will serve you for many years to come.

Safety Hazards
If you researched the brand before, you are probably aware that there have been some recalls in the past. This could set off troublesome thoughts, where you might start to wonder whether the machines are truly safe or not. Truth be told, if you practice proper form and technique, you won't have any troubles. But the Bowflex Power Pro XTL should be mentioned as a particularly risky machine.
The recall we just mentioned happened thanks to this specific machine. It was recalled way back in January 2004. There were a few problems it had, the first one appearing when the machine was used in an inclined position. The backboard bench of the machine tended to collapse unexpectedly, breaking completely and causing injury. Bowflex Received as much as 70 reports that claimed this particular problem, and 59 of those reports also mentioned neck and back injuries. The lat tower on the machine was also problematic. Once you being used, the tower was capable of rotating forward, falling on the head, neck or shoulders of the unsuspecting users. Most of these injuries were minors, although there were a few that required stitches! You can still find this machine in second-hand stores, but they come with repair kits, which Bowflex sent out to every user that had the machine. The kit has a steel bar, which supported the bench, and a steel bracket that gave support to the tower. All in all, if you avoid this particular model, the chances of you injuring yourself on one of these machines are pretty slim!
Expert Interviews & Opinions
Most Important Criteria
(According to our experts opinion)
Experts Opinion
Editors Opinion
Users Opinion
By Default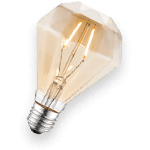 Food for thought?
You already know that working out is great for your body, but did you know that it can do wonders for the brain as well? Believe it or not, aerobic exercise can actually bolster thinking more than brain exercises and thinking itself! When you work out regularly, you stimulate neurogenesis or the birth of new neurons. So the next time you go to exercise in your brand new home gym, you will be building the "muscles" of your brain too!
Other Factors to Consider

Brand
The Bowflex concept of polymer rod resistance came from an Ethiopian engineering student, who designed the resistance method after being inspired by bamboo bows in his native land. Bowflex of America was incorporated in 1986, releasing its first product, the Bowflex 2000X shortly after that. The new technology became a hit, and the company changed its name to Bowflex, Inc. and became a publicly listed company.
New versions of the Bowflex were regularly rolled out. In 1999, the name of the company was again changed, this time to Direct Focus, Inc. The company then purchased several other fitness companies, including Nautilus, Schwinn and Stairmaster. They are now known as Nautilus, Inc. There have been several recalls of Bowflex products. In January 2004, 420,000 Bowflex home gym machines were recalled due to mechanical problems. Another 800,000 were recalled in December of that year. The Consumer Product Safety Commission stated that the seats of Power Pro Bowflex machines could break and that the incline of the bench was potentially unsafe. In December 2007, 68,000 home gyms were recalled, with another 78,000 in 2009. There have been no recalls of Bowflex home gym since then.
The Bowflex home gym has introduced and cemented into the marketplace a unique form of resistance that millions of users prefer over traditional barbells, dumbbells, and cables. This technology is built around flexible polymer power rods. These lightweight, compact rods provide you with the same resistance that you get from heavyweight plates.

Bottom Line
The Bowflex home gym offers a viable alternative to the conventional weights and plates home gym model. The Bowflex Power Rod system is a tried and proven resistance method, but it cannot fully replicate the feel and resistance of free weights. It's a good choice for general fitness enthusiasts, but bodybuilders will be better off sticking to traditional barbells and dumbbells. The new Revolution Spiraflex system, however, is another story. This system seems to be on par with traditional training methods but is a lot lighter and safer to use. If you can afford it, we recommend trying out the Bowflex Revolution.
Frequently Asked Questions
q:

Does the Bowflex really build and maintain muscle mass?

a:

You are most likely getting Bowflex equipment to work on building your muscles, and it's only natural you wonder about this aspect of the machines. Every Bowflex machine can, and will, build your muscle and maintain your mass, but if you use it regularly! The only true limitation you have with the machines is the 410-pound resistance limit. If you are already close to this limit, or you want to build way beyond that, then the Bowflex machines might not be so good for you. Otherwise, go on ahead and hop onto your Bowflex home gym equipment!
q:

Bowflex claims that it works if used 20 minutes a day, three times a week. Is this claim true or an exaggeration?

a:

As you already guessed this is an exaggeration. Think about it this way - if you add up those 20 minutes, you get only an hour of exercise a week, and since an average session at the gym lasts this much, it's easy to deduce that this is not enough. It will take much more than that to get into proper shape. Plus, you also have to think about your diet. If you only focus on working out, you won't achieve as much as you would be restricting your diet and exercising at the same time.
q:

Can I use only the Bowflex home gym equipment and nothing else?

a:

All of their machines are super versatile, and they could pretty much be the only machines that you need to build muscles. But if you want the best possible results, you need to combine their machines with cardio activities as well, like walking or jogging. If you do not have the time to do this, then you might need more than one piece of equipment to reach your goal!
q:

Can I use Bowflex machines if I have any previous injuries?

a:

The Bowflex Home Gym is truly a good choice if you are a beginner, or if you are recovering from injuries, thanks to the adjustable resistance levels. You can set the limit for as little as 5 mere pounds, which is not enough to hurt you additionally and can aid your healing progress. The pulley system on the machines is also smooth and stress-free, so your injuries will be spared.
q:

Does the model of the Bowflex Home Gym machine matter?

a:

As we mentioned, the machines are quite versatile, so you might wonder whether or not the model matters. It does matter. The older models were flimsy, ineffective, and a safety hazard. The newer models are improved, durable, and much better, so you should consider buying newer models to get the most out of them!
Subscribe to our newsletter