Top 10 Running Shoes for Heavy Men
last updated:
Mar 03, 2020
Do you think that you are too heavy to start a running routine? Think again! Heavy runners face a different set of challenges over smaller runners, but selecting the best running shoes for heavy men is a great way to conquer those obstacles.
Heavy runners need more support and structure in a shoe because your knees and joints suffer a higher impact with each stride. Things like energy feedback, cushioning, a supportive midsole, and a higher drop helps keep your gait even and is kind to your joints.
In this guide, we have compiled a list of some of our favorite running shoes for heavy runners. Whether you want to shed a few pounds or add a cardio day to break up heavy lifting days, there is a shoe perfect for your specific needs.
This is the best product on our list that is currently in stock: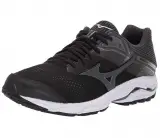 Mizuno Wave Inspire 15
Why is it better?
12 mm drop
Thick padded heel
Wave plate
In a
Hurry? Editors choice: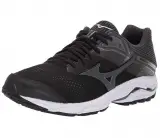 Test Winner: Mizuno Wave Inspire 15

2
Researched Sources
830
Reviews Considered
7
Hours Researching
10
Products Evaluated
Support
Comfort
Upper
Drop
Durability
By Default
10 Best Running Shoes for Heavy Men
Criteria Used for Evaluation

Support
When it comes to the best running shoes for heavy men, support is what you want. We wanted to select designs that give runners ultimate support without hindering your full range of motion too much.
There are specific points on the shoe that provide you support where you need it most. Below, we want to get into a little bit of detail about the different parts of the shoe and why they are important.
Heel: When you run, you push off of the balls of your foot and land on your heel. If you carry extra weight, the impact on your landing is more impactful than thinner runners. That's why we wanted to select designs that have an incredibly thick rubber heel.
A thick rubber outsole not only gives you more traction, but it also absorbs the impact at the end of your gait. The reason why the rubber is so important is that it is incredibly durable and built to last miles.
The heel on the upper is just as important. We love brands that utilize a thick and structured upper. Some of the more minimalistic designs use mesh heels with very little structure to enhance speed. With stiff heel, your foot is less likely to shift around in the shoe as you move.
Midsole: A stiff but squishy midsole is key. Various brands utilize different materials in their midsole to add a spring to your step. Brooks, for instance, utilizes DNA Loft which is made from EVA foam that contours to the shape of your foot and give you excellent energy feedback.
Other brands, like Mizuno, utilize a Wave plate in the midsole for added stability. This Wave plate is sandwiched between two layers of comfortable foam, and it is made from a sturdy plastic material that ends at the toe box. This plate helps to keep your foot securely in place while adding a little bit of bounce when running on hard surfaces.

Comfort
If your shoes are uncomfortable, you won't wear them. If you don't want to wear your running shoes, you are less likely to keep up a running routine. Therefore, we wanted to select shoes that are incredibly comfortable and easy to wear.
The truth is, structured running shoes take a little bit more time to break in than minimalistic running shoes. They are composed of materials that are a little bit stiffer than most, so it'll take a minute to break them in.
So, how can you tell the difference between an uncomfortable shoe and one that just needs a minute to be broken in? We combed through hundreds of user reviews to find the shoes that break in quickly and easily. If we found a shoe that had an overwhelming number of users that felt that they were just as uncomfortable at mile 20 as they were at mile 1, we would move on to another style.
The use of materials is another great way to ensure that a shoe is comfortable. We like products that used materials such as EVA foam. Not only is EVA foam incredibly lightweight, but it forms to the shape of your foot as you wear it.
We also made sure that the shoes that we selected added a little bit of a spring to your step. Utilizing a thick layer of foam and rubber gives your stride a little bit of a bounce to it. This means that there is less pain on your joints when running on hard surfaces. Plus, utilizing shoes with a lot of energy feedback means a quicker recovery time, especially when running on hard surfaces.

Upper
We talk a lot about the quality of the outsole and midsole, but the upper is just as important! We wanted to select designs that have an upper that is comfortable and breathable. It's also important that it isn't so stiff that it strangles your foot.
The shoes on our list are all made from a mesh knit upper with vents along the toe box to promote the circulation of air. Lightweight knits won't add a lot of weight or bulk to your foot, which means that it doesn't restrict your full range of motion.
If a shoe doesn't provide proper airflow, your feet quickly turn into furnaces as you put miles behind you. Opting for mesh knits with minimal overlays that repel moisture keeps your feet cool and dry. Pairing your shoes with moisture-wicking socks is the perfect way to prevent your feet from becoming soggy which can cause painful blisters.
The style of the upper is something that we also took into consideration. While function and support are incredibly important, you would be lying if you didn't also consider the style of these selections.
We wanted to select styles that were appealing to those that like bright and trendy colors, or for those that like simple and classic designs. Brands such as Brooks offer bright and cheery color options that are very on-trend, but they also include simple black and white options as well.

Drop
When it comes to supportive shoes, the drop is incredibly important. Drop is the measurement between your heel and toe box. For heavier men, higher drops mean that the heel will absorb the impact of each and every stride.
Some runners do not like higher drops because it positions your foot in an unnatural way. However, for heavier runners, a high drop is essential. With each and every stride, you place a lot of pressure on your knees, back and hips. Investing in a shoe with a high drop helps to absorb a lot of the impact of your gait to protect your joins and expedite healing.
Below, we wanted to get into a little bit of detail of the various drops offered in trainers, and the benefits they bring to runners.
8 mm drop: This is the standard drop found in most running shoes. Shoes the have an 8 mm drop are better than no drop, but they don't offer as much protection to heel strikers. However, the benefits of an 8 mm drop mean that you have heightened flexibility to promote a full range of motion. Plus, they generally aren't as heavy as higher drops.
10 mm drop: Many of the options on our list of best running shoes for heavier men boast a 10 mm drop. What makes this option ideal for heavy runners is that it provides a great level of support and control over your movements without feeling too bulky and heavy.
12 mm drop: This is the highest drop you will find in most running shoes. If you want to really protect your joints and add a lot of spring to your step, a 12 mm drop is your best option. The downside to this higher drop is that it is a lot heavier than shallow drops, and it hinders your full range of motion.

Durability
For heavy runners, durability is key. We wanted to make sure that we selected durable shoes that are able to hold up to whatever you throw at them out there on the trails.
There were a few things that we took into consideration to ensure the shoes we selected wouldn't break down on you.
The first thing that we took into consideration was the brands we picked. We wanted to stick with quality brands such as Brooks and Mizuno that have a long reputation of using top quality materials that hold up for hundreds of miles. Materials such as EVA foam and high-grade rubber won't wear down as quickly as cheap materials.
We also combed through hundreds of user reviews to determine how well each design help up with continuous use. Ideally, you want your shoes to last at least 100 miles. For some brands, that milage can be pushed upwards of 500 miles! If there were an overwhelming number of users complaining that various components wore down too quickly, we wouldn't use that design.
Quality running shoes are expensive, so you want to make sure that you are able to get your money's worth out of them!
Expert Interviews & Opinions
Most Important Criteria
(According to our experts opinion)
Experts Opinion
Editors Opinion
Users Opinion
By Default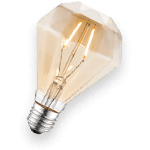 Don't Overdo It!
There is nothing that motivates us more to get out there on the trails than a fresh pair of sneakers! However, it is important that you don't overdo it on your first trip out. We responded engaging in an easy walk/run routine as you begin to break in your new shoes. By taking it easy, you have to opportunity to listen to your body and make small adjustments as needed to pump up the volume quickly and safely.
Knee Sleeves
Many runners think the knee sleeves are just for those that are recovering from injuries. However, did you know that they are also worn to prevent injuries as well? For heavy runners, a new running routine puts a lot of strain on the knees. A good pair of neoprene knee sleeves promotes blood circulation and increases recovery time so you can get out of the trails quickly!
Don't Forget To Stretch
One of the biggest mistakes that runner make is forgetting to stretch after your workout is complete. A good stretch not only feels amazing after you beat up your muscles, but it enhances mobility and keeps you from getting as sore the following day. Pair your cooldown with a great recovery drink, and you'll be ready to get out there the next day with limited soreness!
Other Factors to Consider

Bottom Line
Heavier runners face a few obstacles, but that doesn't mean you can't get out there for a great run! Even if you lift weights 3 times a week, a good cardio routine helps to strengthen your most important muscle: your heart.
Finding the best running shoes for heavy men is your first step to strengthening your heart without killing your knees. We selected designs that offer a lot of padding and cushioning to keep your knees happy so you can push yourself further and further. These shoes are often heavier and bulkier than minimalist designs, but the pay off is worth it.
We recommend starting off easy and slow and listening to your body. In addition to great and supportive shoes, there is other gear to consider as well. A great fitness tracker allows you to track your progress so you can push yourself a little farther each and every workout.
If you are worried about your knees, a quality pair of neoprene compression knees sleeves is another tool to keep your body healthy and protected.
Frequently Asked Questions
q:

What do heavy runners need in a shoe?

a:

Not all runners are created equal. Some carry a little extra weight that can wear on joints, which means you need a shoe with more structure. Running is a challenge, but it shouldn't be painful. If you have tried to run in the past but your knees just weren't having it, you were probably wearing the wrong shoe.

Minimalistic shoes have advantages for experienced runners, but they aren't ideal for heavy men. You need something that has a lot of extra cushioning in the heel and midsole. The downside to these features is that they are a little heavier than your standard shoe, but your body will thank you in the long run!
q:

What issues do heavy runners face?

a:

Due to the fact that you are pushing extra weight, the act of running is simply harder for heavier runners. This extra weight wears on your knees, lower back, and hips if you hit that trails a little too hard right off of the back.

While a good pair of trainers that help absorb impact is a big help, it is better to start slow. If you try and push your body too hard right out of the gate, your progress and motivation will suffer.

We recommend starting with a walk/run routine. Walk for a brisk 5 minutes for a warm-up, and then run for at least 30 seconds. Switch between walking and running under you feel that you have put at least a mile behind you.

Investing in gear such as a fitness watch that tracks your activity and milage is a great way to track your progress and push yourself just a little bit further each time you lace up those sneakers!
q:

How do I work up to longer distances?

a:

On your first time out on the trails, you may be a little disappointed with your endurance. Heavy runners face a series of challenges that just take patience to overcome. The best way to conquer challenges is simple: never give up!

Also, be sure to listen to your body and take it easy when you need to. If your muscles are so sore that you cannot lace up your sneakers, it may be best to take a rest day. There is nothing shameful about taking a day off! Listening to your body and doing what it best is how you stick with a program and break through barriers.
q:

How often should I replace my shoes?

a:

The answer to this question depends upon how they feel on your feet and if you notice any twinges of pain in your feet, knees, or lower back. Many of the trusted brands out there on the market have a peak mileage of about 150 miles and some even top out at around 500 miles!

However, knowing when to replace them isn't as easy as knowing when to replace the oil in your car. Factors such as weight, running style, and terrain all wear on shoes differently. We wanted to talk about some of the signs that it's time to replace your trusty trainers.

First of all, if you notice any pain that wasn't there before after a run, it may be because the midsole is flattened and exhausted. Every runner is different, but heavier runners often need to replace their shoes more frequently.

Another sign that you need to replace your trainers is if you find that they just don't have the same spring to them as they did at mile one. A springing midsole is what absorbs the impact of each and every step and keeps your feet comfortable. If the magic is gone, it may be time to go shopping!

The last sign that it's time to replace them is in the tread on the outsole is worn down. Whether you are running on sidewalks or trails, you need to keep your footing. If the tread is bare, you are more prone to slipping and hurting yourself.
q:

What is the best way to clean them?

a:

So, you were out on a lovely summertime run and got caught in the rain. Suddenly, your sparkling new trainers are caked with mud and dirt inside and out. No need to stress, there are steps you can take to get the shiny and new again!

Before you begin, remove the laces from their eyelet and, if you can, remove in insole insert. We like to place the laces and insole, place them into a pillowcase and toss them in the washing machine with cool water and gentle detergent. Not only will this clean them, but it also removes odors as well!

For the upper and outsole, we like to take a stiff toothbrush and brush away all of the dirt, dust, and mud. It is very important that you never toss your shoes into the washing machine or expose them to any heat sources!
q:

Should I run on trails or roads?

a:

If you talk to any experienced runners, they may have strong feelings one way or another. The truth of the matter is that there are specific benefits on running roadways and trails, and we want to get into a little bit of detail to help you discover what is right for you.

The very first thing worth mentioning is that running on hard surfaces such as sidewalks is harder on your knees and joints over trails. If you are just getting started with a running routine and you are heavier, investing in a pair of knee sleeves in addition to a proper pair of trainers is your best bet.

Knee sleeves increase circulation in your joints which help minimize impact from each and every step and also boost recovery time.

Trail running is easier on your joints, but harder overall. Uneven terrain makes finding your footing a little difficult and may prove a challenge to keep your balance for inexperienced runners.
Subscribe to our newsletter