Best Dip Belt Reviews
last updated
Jun 06, 2019
Dips are a fantastic bodyweight exercise that can give you some serious muscle, boosting your upper body power. They are limited, though, by how much you actually weigh. To take your dips to the next level, you have to add even more weight to the equation. That means you'll need a strong, sturdy, durable dipping belt. In this article, we've collected together the best dip belts available today, reviewing them in detail, so you can make the right buying choice.
In a Hurry? The test winner after 16 hrs of research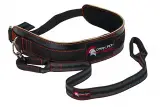 Dark Iron Fitness
Why is it better?
40-inch Dipping Strap
Can Fit 6 Olympic Plates
Cushioned With Soft Padding
Two Quick-release Spring Clips
In a
Hurry? Editors choice: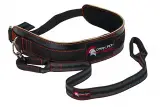 Test Winner: Dark Iron Fitness

44
Researched Sources
5k
Reviews Considered
16
Hours Researching
14
Products Evaluated
Use
Effectiveness
Fit
Materials
Durability
By Default
In Depth Review Top 10
Dark Iron Fitness
DMOOSE Fitness Premium
Rip Toned
Iron Bull Strength Advanced
Brute Belt Nylon
Harbinger Polypropylene
Faswin
Grizzly Fitness Leather
RIMSports Premium
Fire Team Fit
Table of contents
Criteria Used for Evaluation
Expert Interviews & Opinions
Other Factors to Consider
Frequently Asked Questions
Sources
Top 10 Picks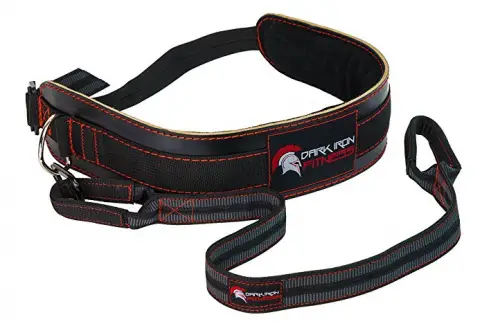 40-inch Dipping Strap
Can Fit 6 Olympic Plates
Cushioned With Soft Padding
Two Quick-release Spring Clips
Dark Iron Fitness has created this leather marvel to help us gain muscles faster and more efficiently, and that's what it will do! The belt is, as we said, made out of leather, a material that can last for ages to come and can withstand quite a beating.
Read more
The dipping strap is 40 inches long, and it replaces the chain seen on many dipping belts. It can fit up to 6 Olympic plates, or over 270 pounds, so you'll have plenty of time to spend with this belt. Don't let the material worry you, it will still last a long time, even if it doesn't have steel hoops intertwined together. The belt is cushioned, with pads as soft as pillows to keep you unaware of the heaviness of the weights. The stitching is strong and reinforced. There are two quick-release spring clips - whenever you feel unsafe just resort to them to save you from the overbearing weight. The belt can be neatly rolled up so it fits into your gym bag, making it perfectly portable.
2

. DMOOSE Fitness Premium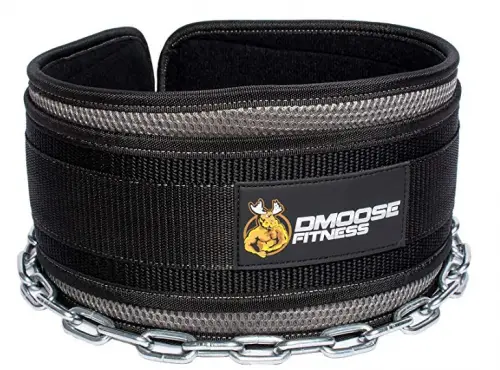 36-inch Chain
Soft Neoprene
Strong Contour With Wide Back
Stainless Steel D-Rings
Anti-skin Irritant
DMOOSE really brings a lot to the table with this premium dipping belt. The belt was carefully designed with comfort, durability, and versatility in mind. This unique and sturdy belt will last through any strenuous exercise you put it through!
Read more
The chain slithering through this dipping belt is 36-inches long, making it longer than most chains we mentioned in our guide. The chain will keep your weights secure and in place. The material which will hug your skin is neoprene, know for its softness and flexibility, similar to natural rubber. The strong contour combined with the wide back will not dig into your back and strain your spine, and it will support the weights better than thinner belts. The double-d rings are reinforced steel, while the carabiners are heavy duty, giving the belt titan strength and durability. The material is non-toxic, lead-free and PVC-free, so it will not irritate your skin or cause allergic reactions. The belt also absorbs excess moisture, keeping you sweat and odor free. The chain distributes weight evenly, keeping your muscles and joints safe and pain-free. The closure is fully-adjustable suiting both men and women of all shapes and sizes.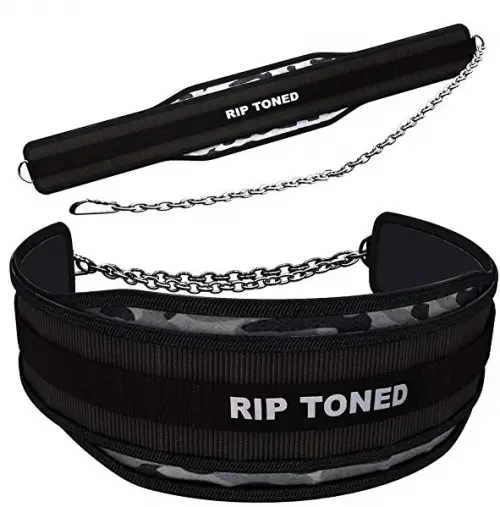 Updated Quality Carabiner
Highly Adjustable
Colorful Options
Contoured Fit
Heavy Duty Steel Chain
Rip Toned presents us with a very sturdy and durable belt. The chain is 34" long, so it's not too long, but it's still a good length to work with. Both the chain and carabiner are heavy duty steel, so don't worry about them breaking under heavyweights.
Read more
The belt is six inches thick and reinforced, keeping up with the chain and carabiner. The stitches are reinforced as well, so the belt was definitely built to last. It's very adjustable, fitting both men and women. The belt is contoured, made to fit neatly around your waist. The company even has helpful videos on Youtube to get you started if you never used a dip belt before, or to give you some new ideas.
4

. Iron Bull Strength Advanced



100% nylon construction
3 Separate Anchors
Top Quality Carabiners
Reinforced Stitching
The Iron Bull Advanced is a multifunction weight training aid that combines dips, a pull-up belt, a squat belt and a sled harness in one device. It is also a very effective weight lifting belt. The unit is made from 100% nylon, providing excellent grip, great temperature control, and maximum strength.
Read more
The Iron Bull belt is able to support a huge amount of weight, yet it is surprisingly lightweight. Iron Bull Advanced have fitted this belt with three separate anchors to allow for a huge range of applications. The body has reinforced stitching throughout. At four inches in width, the belt offers plenty of core support. High-quality carabiners provide secure attachments for both plates and dumbbells.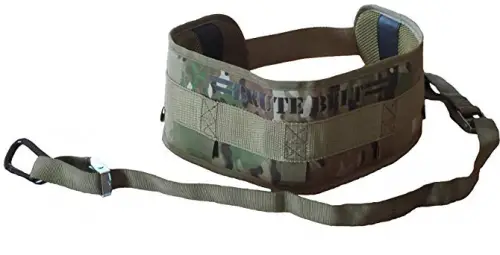 Heavy Military Grade Materials
Heavy Duty Carabiners
Eight Belt Loops
Built-in Padding
The Brute Belt is constructed from military grade materials. It features an extra heavy duty strap which is able withstand up to six 45 pound plates with ease. A couple of heavy duty carabiners make for easy attachment of plates. The strap is 40 inches in length, allowing you to place the plates exactly where you want them.
Read more
The Brute Belt is equipped with plenty of padding to provide extra lower back support. The anti-slip lining will make the belt hold on yo your waist with a death grip as the weight starts to go up. There are eight loops around the extent of the unit, allowing for a huge variety of exercises, including squats, pull-ups and dips. Despite its rugged design, the Brute weighs just one pound!
6

. Harbinger Polypropylene




Lightweight
Strong Polypropylene Construction
1/4 Inch Chain Links
Double Stitched Webbing
Carabiners Could Be More Durable
The Harbinger polypropylene design features a contoured construction to provide the best fit possible. Polypropylene is both incredibly strong and lightweight, providing a comfortable wearing unit that can handle a lot of weight.
Read more
It has a 30-inch steel chain with ¼ inch chain links to provide the strength you need to support 45-pound plates. An easy clip carabiner makes it a quick and painless process to add weight. The webbing on the Harbinger polypropylene is double stitched and tightly packed to provide extra support when you are carrying heavy weight. It provides a good level of back support and has extra padding around the lumbar region. Overall, this unit provides good value for money.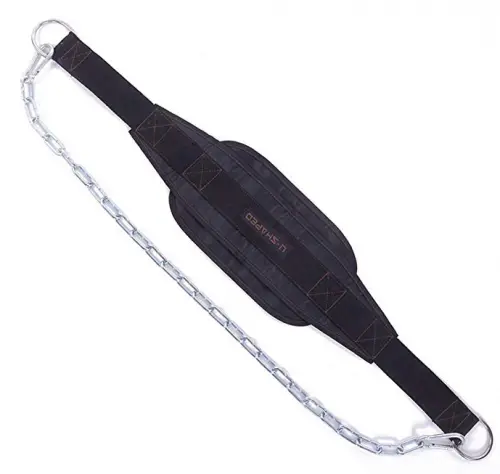 Good Value
Quick Snap Carabiners
32-inch Chain
Great For Contact Sports
Adjustable Chain
The Faswin Belt is constructed from extremely hardy polypropylene. It features large, thick d-clamps and 32 inches of solid steel chain link. The chain is fully adjustable. Quick snap carabiners allow you to quickly and securely add weight plates to the unit.
Read more
The body widens in the back to provide maximum protection to the lower lumbar region during the weight loaded descent into the dip. The Faswin Belt is very good value, considering the quality and durability that it affords. The chain is longer than many competitors, allowing you to load multiple weight plates. The unit has been extensively tested for strength and endurance, so you can be confident that it will be able to handle whatever weight you add to it.
8

. Grizzly Fitness Leather




Extra Belt Width
Multi-ply Leather Construction
Holds Up To 750 Pounds
Solid Steel Chains
Snap Clip Closure
Back Pad Slightly Uncomfortable
The Grizzly leather dip / pull up combo provides an extra wide body that is constructed from multi-ply leather. It is up to eight inches in width to completely cover the entire core area and so provide maximum protection to the vulnerable lower back when you are dipping heavyweight. Solid d-rings attach to steel chain links.
Read more
Carabiners feature at the end of the Grizzly Leather Dip's chains to allow for a quick way to secure weight plates to the chain links. This beast is capable of holding up to 750 pounds of extra resistance. The extra long chain will prevent the weights from banging into your crotch. The Grizzly is fully adjustable to provide a custom fit for any body shape or size.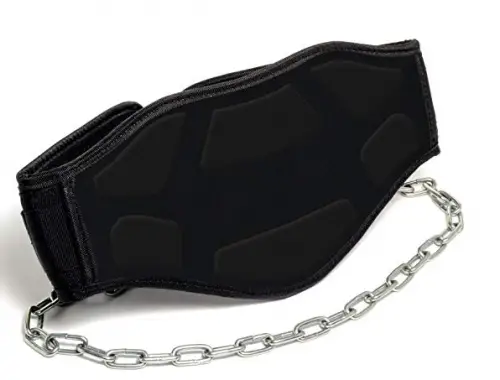 Extra Long Chain
Moisture Wicking
Comfortable Fit
Wide Back
D-Rings Could Be Stronger
The RIM Sports Dip Belt is made from a quality cotton material that has been infused with advanced moisture wicking technology. This in contrast to most dip belts which are constructed from faux leather which has a tendency to dig into your skin.
Read more
The quality chain that is attached to this belt is 8 inches longer than you find on most competitor belts, providing you with more lifting options. This ensures not only that you are able to pack all the plates on that you need, but also that the weights will not bang into your crotch as you are performing your exercise. The RIMSports Dip belt has some padding to provide extra comfort around the lower lumbar region. The chain is positioned so that it will not swing when you are performing dips or pull ups. RIMSports offer this product at a very competitive price point.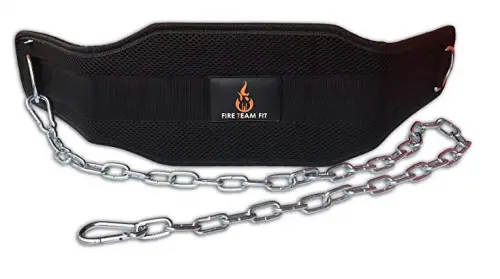 Durable And Resilient Materials
44-inch Chain
300-pound Weight Capacity
No Rubbing Or Chafing
Folds Easily
Delivery Problems
Chain Feels Weak
The Fire Team Fit Dip Belt is made very durable and resilient materials to ensure that it can handle the heaviest of workouts, time after time. It has double reinforced stitching, along with a long, adjustable heavy duty chain.
Read more
The 44-inch chain is one of the longest on the market and has a weight capacity of 300 pounds. This belt is made from flexible neoprene. Unlike thick leather belts, it will not chafe or rub against the skin. The chain attaches comfortably over the belt in order to avoid the hassle of pinching. The easy clip-on the system allows you to quickly and easily change the number of plates on the chains.
Criteria Used for Evaluation
Expert Interviews & Opinions
Most Important Criteria
(According to our experts opinion)
Experts Opinion
Editors Opinion
Users Opinion
By Default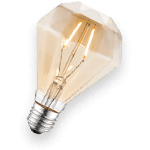 DIY
Believe it or not, you can make a belt in the comfort of your own home, no need to buy one! It won't be as sturdy or as comfy though, but it works if you don't have the budget for a new belt or the time to go shopping for one. All you need for your DIY belt is one super sturdy carabiner, a heavy duty chain with the links at least 1x2 inches thick, a pool noodle for comfort, a piece of string, a hacksaw to cut the chain and of course a measuring tape. Some pool noodles have a hole in the middle, while others don't. Go for the ones that have a hole because you need to pull the chain through. Measure your waist correctly - do not shave off that one inch that bothers you! Cut the materials at the correct length, in other words, make sure that everything is long enough to be wrapped around you, with the chain having more length to accommodate for the weights. Cut the chain with the hacksaw, tie it to the string and pull it through the noodle. Fasten the carabiner at one end, attach the chain and you're good to go!
Other Factors to Consider


Weight
The weight of your belt is also something you should definitely take into consideration. By this, we mean both the weight of the belt, and how much weight can the belt handle before falling apart.
If you are a beginner, you will need a belt that is on the lightweight side, because you won't be able to handle all that weight, and it could also put some strain on your back and spine. Make sure that you know how much weight you want to add to your belt. If you don't plan to go over 50 pounds, then any belt you can find will do the trick, since they will be able to withstand that. But if you want to go super heavy, make sure that it can handle 100 pounds or more! Make sure that the belt doesn't dig into your skin when it handles this much weight.


Bottom Line
Dips and pull-ups are fine and dandy all by their own, but when you add the dipping belt to the combination the situation changes, and you are open to even more gains and benefits from these simple exercises. The dipping belt can help you with those moves and much more, unlocking your full potential. We hope our guide has helped you understand the dipping belt and its benefits better, and that you have found your new partner in crime!
Frequently Asked Questions
q:

How much weight can a dip belt hold?

a:

This is an important question, especially if you want to go super-heavy at one point in the future. The amount of weight your belt can handle will depend on the material it is made out of, and how well constructed it is. A cheap belt probably won't be able to withstand that much, possibly up to 100 pounds or less. A good, sturdy belt or a leather belt can take up to 270 pounds or more without breaking apart! So take this into consideration when you go shopping for your new belt.
q:

Does one size fit all?

a:

This is usually the case, but some belts, like the Brute belt, have different sizes that you need to choose from. An adjustable belt will have a strong clasp that will hold the belt firmly around your waist, not letting it open. So you don't really need to worry about your size when purchasing a belt unless the manufacturer stated that they offer different sizes.
q:

Does the dip belt offer lower back support?

a:

Back support is quite useful when we lift heavy weights, or when we suffer from back problems. But when you do exercises with dipping belts, back support is not so important, but you can still look into it when buying your belt. A belt that has a wider back and plenty of padding will both support you and not pinch or rub your skin the wrong way. A simple, leather belt is sturdy enough to give you support by itself, yet a cheap nylon belt won't offer you any back support at all.
q:

How tight should the dip belt be around my waist?

a:

This is a common question for many beginners when they first try to fit their belts around their waists. The belt should be snug around your waist, but it shouldn't be so snug that it digs into your skin and doesn't let you move. It also shouldn't slide over your hips or wiggle when you work out, so try it out before you go at it!
q:

What is the best way to clean/care for the dip belt?

a:

This will again depend on what material the belt is made out of. A leather belt can be cleaned off with a damp rug, and maintained with a leather cream or spray. Synthetic belts can either be thrown in the washing machine and air dried indoors, or washed in the sink by hand, with a mild dish soap and lukewarm water. Before you attempt to clean your belt make sure that whatever method you've chosen is safe by looking at the instructions the brand gave you!