Best Stationary Exercise Bikes Fully Reviewed
last updated
Jun 11, 2019
Cycling is one of the best cardio workouts you can do. Having a stationary bike in your home gym will give you all the calorie burning benefits of this great exercise on tap whenever you want it.
But, unless you invest in quality, you are going to be disappointed.
There are lots of designs and styles to choose from between recumbent, upright and spin bike options. We have done some research and have brought you our favorite top three in each category. Keep reading our in-depth stationary eercise bikes review to find out if it is worth the investment.
In a Hurry? The test winner after 18 hrs of research

SCHWINN 270
Why is it better?
25 levels of resistance
Charging USB port and data exchange
300 lb weight capacity
Two LCD window monitors
In a
Hurry? Editors choice:

Test Winner: SCHWINN 270

42
Researched Sources
12k
Reviews Considered
18
Hours Researching
14
Products Evaluated
Features
Ease of Use
Durability
Adjustability
Comfort
By Default
10 Best Stationary Exercise Bikes



25 levels of resistance
Charging USB port and data exchange
300 lb weight capacity
Two LCD window monitors
Not good for very tall people
The Schwinn 270 makes an intense workout much easier. It features a two window set up which lets you monitor 13 different display tracks if you desire to help you monitor your goals. It also has 4 different user settings and 29 programs which will keep you challenged and motivated.
Read more
The Schwinn 270 recumbent bike is a state of the art home exercise bike that has advanced features you would expect to find in a commercial facility. It has 29 exercise programs, features a dual track, two LCD monitoring system that allows you to monitor 13 different display feedbacks and provides a huge 25 levels of resistance.
Along with the 29 computerized workout programs, you get four user settings and goal tracking to measure your progress.
The Schwinn 270 has a high-speed flywheel which is weighted on the outer surface to provide an ultra smooth riding experience. Riding this recumbent bike will feel just like the real thing.
"SCHWINN 270" is one of the best stationary exercise bikes on our list!



Precision balanced flywheel
Folded exercise bike
Supports up to 300 pounds
Easy to read display
The Exerpeutic is a recumbent bike which folds up when you are not using it and is nice and quiet when you are. The flywheel is precision balanced and can be adjusted to eight different levels. The LCD is easy to read and will help you track your distance, the calories you burned, how long you have been working out, and more.
Read more
The Exerpeutic 400 XL from Paradigm Health and Wellness is a folding recumbent bike. It makes it a great space saver in your home. When folded out, however, it is very sturdy, with no issues regarding lack of rigidity.
Exerpeutic 400 XL is a semi-recumbent. That means that your pedaling action is not horizontal but, instead, on about a 45-degree angle. It provides the right mix of leg power and lower back comfort.
This bike has a crank system which provides a consistent, smooth pedaling motion. The large seat cushion and back-rest of the Exerpeutic 400 XL are for users of any size.
"EXERPEUTIC 400 XL" is one of the best stationary exercise bikes on our list!
3

. SUNNY HEALTH & FITNESS RECUMBENT BIKE



Nice LCD monitor
8 levels of manual resistance adjustment
Adjustable pedal straps and frame
Heavy-duty steel construction
The belt is hard to replace
This fitness bike is quiet and reliable with an 8-level resistance adjustment. It also has heart rate sensors, which are set for hand positioning, which is natural for your workout. The straps on the pedals are also fully adjustable.
Read more
The Sunny Health and Fitness Magnetic Recumbent Bikes have 8 levels of fast and reliable magnetic resistance. Unlike many budget bikes on the market, the transition between the levels is smooth and natural.
The large screen LCD features speed, distance, hand pulse, time, calories, and scan. The bike is fully adjustable so you can customize each for your body type. It even has an adjustable frame which allows you to set the distance between the seat and pedals for your leg length. The double direction 4kg flywheel of the Sunny recumbent bike offers a smooth, natural pedaling motion. This bike is very lightweight for ease of transportation. It provides a very comfortable ride, is secure and stable, and comes in at a great price.
"SUNNY HEALTH & FITNESS RECUMBENT BIKE" is one of the best stationary exercise bikes on our list!
4

. SCHWINN 170 UPRIGHT BIKE



13 different display feedbacks
USB charging
29 programs and 4 user settings
25 levels of resistance
The Schwinn 1701 has dual display monitors to help you keep track of your workout. It helps you to track your goals and allows you to export your data. You can have settings for 4 users. This bike also has 25 challenging resistance levels and a USB port for charging.
Read more
The Schwinn 170 offers a very stylish, upmarket design. It features a very comfortable contoured seat and an ergonomically placed grip that puts your body in an ideal placement for exercising while protecting the lower back. The acoustic chamber speakers provide a fantastic quality of sound without having to rely on headphones, though there are also jack points for these provided.
With 29 programs and four user settings, you have an incredible level of workout choice on Schwinn 170 Upright Bike. 25 levels of muscle toning resistance which work with a high speed, high-inertia weighted flywheel, which makes every single workout smooth and whisper quiet.
The Schwinn 170 provides you with all of the functionality of a commercial upright bike, but at a home gym price.
"SCHWINN 170 UPRIGHT BIKE" is one of the best stationary exercise bikes on our list!
5

. MARCY UPRIGHT MAG BIKE



Heavy duty steel construction
8 levels of resistance difficulty
LCD screen helps you track your progress
Adjustable seat
The monitor is not easy to read
The Marcy Upright bike is made of steel tubing and finished with a nice powder coat. This bike works well and is durable. The ride is also smooth with magnetic resistance, designed for riders of any level of experience. The tension knob helps you mimic different types of terrain.
Read more
The Marcy Upright Mag Bike is a budget bike that does the basics well. You can pick this up for around a hundred dollars. Assembly out of the box is quite easy. This bike provides 8 levels of resistance, which will be plenty for most novice and intermediate users.
The large console display displays speed, distance, time, and calories burned. While not overly accurate, these parameters give you a good idea of where you are at. The counterbalanced pedals of the Marcy comes with adjustable straps to allow for a very secure non-slip foot position.
Overall, this bike provides a realistic riding experience without any of the tags on features that come with more expensive models.
"MARCY UPRIGHT MAG BIKE" is one of the best stationary exercise bikes on our list!
6

. SUNNY HEALTH AND FITNESS SF-B111OS UPRIGHT BIKE



Adjustable handlebars and seat
Heavy duty frame construction
Wheels make it easy to move
250 lb. weight capacity
Handlebar adjustment is limited
This a versatile bike which allows you to adjust the resistance, the seat, and the handlebars. It is very durable as well with a steel frame and a heavy-duty crank. The system runs smooth and quietly so you can enjoy a good quality workout. A Sunny fitness bike is an excellent tool for your fitness goals.
Read more
The Sunny Upright Bike has a fully adjustable seat, handlebars, and variable resistance. It also comes with a heavy-duty crank, steel frame, and a 44-pound flywheel.
The maximum user weight of the Sunny Upright bike is 250 pounds. The bike weighs 46 kg (102 pounds). This bike is surprisingly sturdy, allowing you to train as hard as you wish without fear of the bike moving around or shaking. You can even ride vigorously in an upright position without fear of the unit tipping over.
The Sunny Upright bike is very comfortable. You won't experience lower back pain when seated. The bike also has a low noise output. You won't have to put up with any loud clanging produced by the chain.
"SUNNY HEALTH AND FITNESS SF-B111OS UPRIGHT BIKE" is one of the best stationary exercise bikes on our list!



Elegant simple design looks good in the room
V-shaped frame
Bluetooth compatible with the app
Includes accessories
Needs to include lubricant
The Keiser package includes the indoor cycle, the floor mat, stretch pads, and a media tray. This machine has a V-shaped frame, so it allows for a seat and some handlebars. It is adjustable for any size rider. It is also Bluetooth compatible so that you can connect to the company's app.
Read more
Keiser has a reputation as manufacturers of premium quality training bikes and has put every bit of that professionalism into the manufacture of their top of the range home spin bike.
The M3 Plus is fitted with adjustable Shimano TM combo pedals. These provide a tight, secure fit and natural pedaling motion. The four-way adjustable seat allows for the ideal body positioning about both the handlebars and the pedals.
The Keiser M3 Plus features a revolutionary magnetic resistance system which makes use of eddy current resistance. The resistance level is adjusted by moving the location of the magnets. It means that the parts of the resistance mechanism never actually come into contact, thus greatly minimizing wear and tear.
"KEISER M3 PLUS" is one of the best stationary exercise bikes on our list!
8

. ASUNA 4100 SPIN BIKE BY SUNNY FITNESS



285-pound weight capacity
Chain drive mechanism
Fully adjustable seat and handlebar
Micro-tension knob
The Asuna has a 40-pound chrome flywheel which gives stability and good riding momentum. It is a comfortable bike with adjustable handlebar and seat. The tension knob gives you variable resistance. The ride on this bike will be quiet and smooth.
Read more
The Asuna 4100 Spin Bike provides you with a 40-pound flywheel that provides a whisper quiet operation. Unlike many cycles that provide this size flywheel, there is no vibration either. The handlebars of the Asuna 4100 are ergonomically designed to put you in the ideal spinning position.
The seat is fully adjustable both fore and aft and provides a right level of riding comfort. Though not exceptionally soft, the seat provides the firmness that you would expect from a quality spin cycle. All of the tension adjustments on this spin cycle are also of very high quality, providing you with a very smooth, natural transition without any jerkiness or rattling.
"ASUNA 4100 SPIN BIKE BY SUNNY FITNESS" is one of the best stationary exercise bikes on our list!
9

. MARCY XJ-3220 CLUB REVOLUTION CYCLE TRAINER



The steel construction makes it durable
The ergonomic seat is comfortable
Has a quick stop mechanism
Excellent cardio workout
Not as good for larger people
The Marcy Club Revolution Cycle Trainer allows you to go for an intense workout with cardio benefits while being stationary. It has a durable steel frame which is rust resistant. It also has strong weld points and an excellent powder coating. The seat is ergonomic for perfect comfort during your workout.
Read more
This Cycle Trainer is built to provide a fantastic in-home spin workout at an affordable price. It will provide you with an exceptionally realistic road feel and an ultra quiet ride. For extra safety, this bike features an innovative braking hand grip for quick de-acceleration.
The seat on the XJ-3220 can accommodate almost any sized rider. You can easily adjust the height and fore and aft positioning quickly and easily. The bike also features built-in heart rate sensors, an easy to read on-board computer system, and heavy-duty, high-performance pedal cranks with adjustable toe clips.
The Marcy XJ-3220 Club Revolution Cycle Trainer has a 40-pound flywheel to provide the smoothest of riding actions.
"MARCY XJ-3220 CLUB REVOLUTION CYCLE TRAINER" is one of the best stationary exercise bikes on our list!
10

. Diamondback Fitness 510Ic



Ultra-sensitive heart rate sensor
Heavy duty flywheel
300-pound weight capacity
Electronic resistance and display
Handlebars do not slide forward
The 510LC has an excellent electronic computer display which gives out the resistance in easy increments. It has a nice seat and a 300-pound weight capacity. The flywheel is quiet and heavy duty with steel components. There are 16 resistance levels which will give you a nice challenge.
Read more
The Diamondback 510LC is a high-quality bike with excellent features. The 16 levels of resistance can be adjusted to meet your level of fitness. You also have 14 workout programs to choose from which copy any road terrain. The bike also includes 4 programs designed for a cardiovascular workout.
This bike comes with an LCD screen, which is backlit blue and will help you keep track of your fitness data. There is a sensitive heart rate monitor in the handlebar. And you don't need a battery because you're pedaling powers actually up to the console.
"Diamondback Fitness 510Ic" is one of the best stationary exercise bikes on our list!
Criteria Used for Evaluation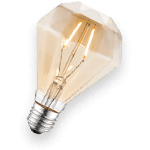 Look for a perimeter weighted flywheel on a recumbent exercise bike
The perimeter weighted flywheel is when most of the weight is on the outside of the disk. It affects the resistance type and the feel of your pedaling. If you enjoy stationary exercise bikes riding, you will like this because it makes your ride being on actual terrain. It makes for a pleasant experience.
Try it before you buy it
Before you decide to buy your first stationary bike, we recommend going to a gym and trying one out. See which one works best for your needs and especially, get some advice from a trainer about having the best form, so you get the most from your workout.
Other Factors to Consider


Portability
If you are going to be working out in a smaller area, you might want to keep an eye out for how portable the exercise bike is. Many will fold down when you are not using them, and a lot of them also offer wheels so they can be picked up on one side and rolled out of the way.
Frequently Asked Questions
q:

What is a recumbent exercise bike?

a:

The recumbent bike has a seat with a backrest. The pedals are out in front of you instead of being under you like a regular bike. It is an excellent position to go easy on your back.
q:

Can you lose belly fat with a recumbent bike?

a:

A recumbent bike helps you build your core strength and your endurance at the same time. It will help you lose fat on your belly and other parts of your body as well.
q:

Are stationary exercise bikes better than treadmills?

a:

Both of these types of exercise have health-related benefits. They help you build healthy muscles and maintain them. They also help you with feelings of well-being. The treadmill does burn more calories, but it is mostly a matter of what your body needs and wants the most.
q:

What is the difference between spin bikes vs stationary exercise bikes?

a:

The spin bike helps you build up your lower legs. The most significant difference between them is in how the flywheel works. The person operating it has to work harder to get it going, but the inertia keeps it spinning.
q:

Is cycling better than running?

a:

Technically running does burn more calories than cycling does. Cycling is easier on your body, and you can also do it longer and faster than you can run.