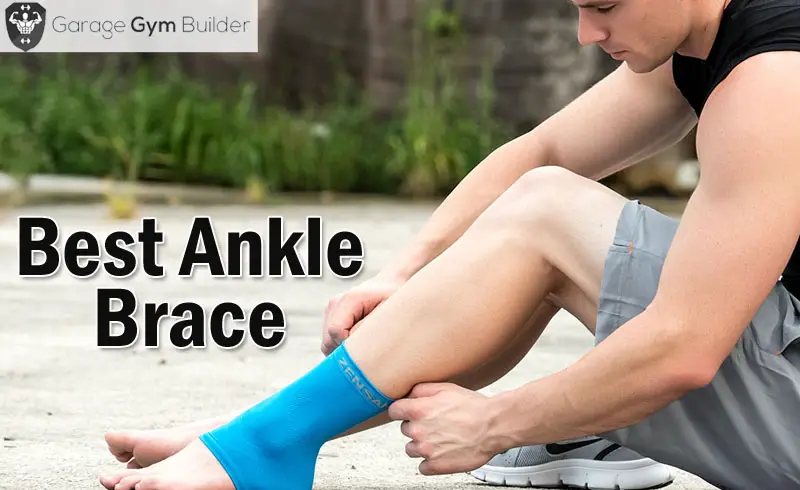 Best Ankle Brace Reviews 2017
Your ankles take a lot of pounding in the gym. Whether you're on the treadmill, in the squat rack or doing box jumps, they endure a whole lot of pressure and lateral force. It's no surprise, then, that ankle injuries in the gym are commonplace. An ankle brace can give you extra strength and protection needed to avoid becoming another statistic. In this article we review the Top 9 ankle braces on the 2017 market.
A Quick Overview of the Best Ankle Braces

The best ankle brace on the 2017 market is Bioskin Trilok Ankle braces, which provide you with form fitting Ultima 2 fabric, super strong velcro and double strapping. The best lace up ankle brace is Ossur Form Fit, providing an exoskeleton design, figure 8 heel lock and speed lace up system. The best ankle brace for sports is Active Ankle Power Lacer, which delivers 'Y' shaped vertical stabilizers, dual steel spring stays and nylon shell.
To make it easier for you to compare the best ankle braces on the market, we've rated each of the Top 9 on the basis of price and durability and then given an overall rating out of 5. In the next section, we go in depth on each product.
The Top 9 Up Close

Conclusion
Our top rated ankle brace is Bioskin Trilok Ankle, which is a very versatile, lightweight and rugged strap that features patented breathable fabric and secure strapping. Another premium ankle compression brace is the Ossur Form Fit, which features a unique exoskeleton shell design to provide the ultimate in form fit in addition to a speed lock system which allows you to get it on and off quicker.
Rounding out our top 3 adjustable ankle braces are Active Ankle Power braces, which are a great choice for sports usage, with their 'Y' shaped vertical stabilizers and dual spring stays.