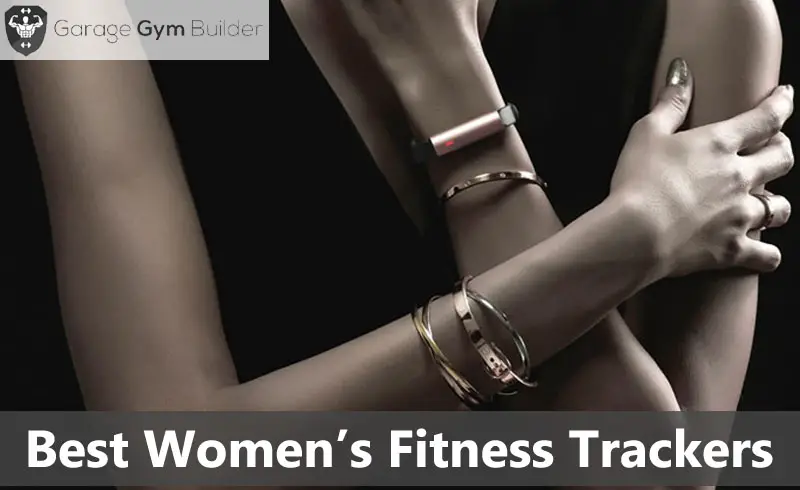 Best Women's Fitness Trackers Review 2017
The Fitness wearable technology industry has been a male dominated zone since its inception. Men designed the technology, men put it together, men marketed it and men bought it. The first products onto the market. Not surprisingly, were bulky and unattractive.
Fortunately, times are changing. Marketers of fitness technology have finally woken up to the fact that, while still not as large a market share as their male counterparts, there is a growing number of women who are interested in tracking their health and fitness statistics by way of a portable device. And, they are understanding that women have different buying criteria than men. They want their wearable fitness technology to be unobtrusive, stylish and functional.
In this article we will present to you the best fitness trackers for women of 2016.
The Top Rated Women's Fitness Trackers
A good activity women's heart rate watch has to be comfortable and it has to look good. Most women do not want to walk around with some ugly looking computer on their wrist all day. It also has to be simple and practical. It must have a good battery life and it needs an attractive, user friendly app. Taking all of those criteria into consideration here are our top 8 best fitness watches for women of 2016.
The Q-Band Fitness Tracker provides you with a full and accurate way to monitor your fitness and health diagnostics, allowing you to keep your own detailed fitness diary. This device features an advanced sleep monitoring function, which provides details of your REM sleep, light sleep, deep sleep and awake time. A GPS tracker allows you to get detailed mapping of your running cycling and hiking routes. This device is very hardy, featuring splash, sweat and rain proof functions.
The Q-Band Fitness Tracker has a long lasting battery. It also allows you to check your phone calls and messages. Alarm functions provide reminders of when to wake, when to get active and when to hydrate. It also has Bluetooth connectivity to allow for instant data transfer.
PROS
GPS Tracker

Advanced Sleep monitoring

Long lasting battery

The Inchor Smart Bracelet is a smart, slim-line wrist watch that features a bright OLED display unit. It provides constant tracking of your steps, distance, calories burned, heart rate and sleep activity. You can also sync your health and fitness data to your Android or IOS phone. This bracelet will also provide you with notifications of your incoming calls and phone messages. You are able to set up 6 reminder functions on this device.
The Inchor Smart Bracelet is IP67 waterproof, so you can use it in water up to a depth of one meter. The strap on this device is lightweight yet rigid, with a good range of clasp holes. This is a very attractive, comfortable wearing and functional fitness tracker for women.
PROS
6 reminder functions

IP67 waterproof

Phone message notifications

The FitBit Flex has been around for a while, but remains one of the most popular fitness watches for women. It has a low profile design. However, it can be dressed up with a range of high quality band designs, which will make it look like a really fancy piece of jewellery on your wrist.
The FitBit Flex doesn't do anything outstanding. However it will track all of your essential activity; your steps taken, distance traveled, calories burned and sleep. The FitBit mobile app is one of the best in the business.
We consider the FitBit Flex to be the best women's running watch on the market today.
The Withings Activite Pop looks like a simple, sleek and sporty watch that you can wear to the gym or office. It has a silent alarm. It will track all the information that you want; your steps taken, distance traveled, calories burned and sleep. In addition the Pop is water proof and will track you swimming activity. You will get a daily activity goal with this device. It also provides you with a huge 8 months of battery life by way of its throw away watch battery.
The Withings Activite Pop features a silent alarm. The mobile app that it pairs with is very user friendly, with a detailed break-down of your activity and attractive displays.
The E Tronic Edge Smart Band is a highly functional and attractive fitness tracker for women. It allows for constant tracking of your pulse rate, as well as your steps, calories burned and distance. The sleep monitoring functionality on this device is high, allowing for a breakdown of your deep sleep, REM sleep, light sleep and periods of non-sleep. The advanced Li-ion Battery provides you with 7-days usage on a single charge.
With the, E Tronic Edge Smart Band, you are able to set personal daily goals based upon your fitness data. It works with both Android and iPhone technologies, and will even monitor your phone calls and messages. The E Tronic Edge app allows you to undertake deep analysis of your collected data.

Fitbit have recently partnered with fashion giant Swarovski. One of their first joint ventures is to take the very popular MisFit Shine activity tracker and turned it into fashion jewellery. That means that it can now be worn as a necklace, as well as on your wrist. In their desire to produce a product that will appeal to women, the designers have worked to produce a product that women are not embarrassed to wear at work. Rather than having to have a big black rubber band on their wrist, they wanted women to be able to wear a stylish activity tracker that is disguised as jewellery.
Two products have been released in the MisFit Swarovski Shine line. The first is a clear crystal. You can buy lots of upsell accessories to match this product. The second release is a violet crystal design. The cool thing about this women's fitness tracker is that it is solar powered. If you shine a light on it, it will automatically charge itself.
The Crystal MisFit Swarovski Shine comes with an 8 month throw away battery. Both of these fitness trackers have a water resistant rating up to 50 meters. It has an LED network and will show you the time and your tracking details such as steps taken, distance traveled and calories consumed.
The MisFit Swarovski Shine has a range of interchangeable bands and accessories. This allows you to completely change the device up from a necklace to a bracelet or watch. When you buy the product, it will come with a few different bands. This will include a sports band and a really stylish band.
Are you looking for an accurate calorie counter watch? Don't make a purchase until you've checked out our in-depth review of the best calorie counter watches of 2016.
Polar, the original fitness wearable manufacturer, have teamed up with Austrian fashion giant Swarovski (just like MisFit) to produce the stylish Polar Crystal. The Loop Crystal is essentially the Polar Loop 2 dressed up in a high fashion package.
The Loop Crystal has a sleek, attractive design as you would expect from Polar. The normal look, however, has been taken up a step with the addition of crystal inlays. LED indicators light up to show you your steps taken, distance traveled and calories burned. The display is not high resolution, which makes it a little difficult to see in the sunlight.
The Loop Crystal is water proof down to 20 meters, so you don't have to take it off before jumping into the pool. The battery life is around 5-7 days. On of the best features of the Loop Crystal is that it can be paired with a heart rate sensor to accurately track your pulse rate. The H7 chest strap put out by Loop is a great option, but it will also work with external models. This will not only provide you with real time heart rate data during your workout, but it also allows for far more accurate monitoring of your other data, including the calories consumed.
The Polar Flow mobile and web app is the hub of your Loop Crystal. This is a very good fitness tracking app that provides you with detailed breakdowns of your activity and presents that information in a clear, attractive manner.
The Loop Crystal will automatically record your sleep information. This will give you important insights about your sleep activity. It will also relay your phone notifications. It will show your calendar reminders, text messages and your phone calls. The device also gives you activity reminders. If you've been sitting around for an hour, it will nudge you to get up and move around.
The daily goal feature on Polar products is a highlight. That's because it is based on calories burned, rather than steps taken, which is the case with most other fitness and activity trackers out there. This gives you a much more accurate measure of your activity and related goals.
The BellaBeat Leaf is a stylish piece of smart jewellery that came out in 2015. Most wearable fitness trackers are designed for the wrist. A lot of women, however, do not want to wear something on their wrist. BellaBeat have made their Leaf extremely versatile, so that you can wear it in a number of different ways. It can be worn as a necklace or as a companion bracelet. It will work with any jewellery chain that you already have. The Leaf can also be clipped into any piece of clothing.
As well as looking like a beautiful piece of jewellery, the BellaBeat Leaf is incredibly smart. It tracks your activity as well as your sleep. A unique feature of the Leaf is that it will also monitor your breathing. When you sync the device in the morning, you will be able to see if you had a restless sleep or you had a deep REM sleep. The Leaf also features a vibrate feature to wake you up in the morning without interrupting the slumber of others.
The Leaf can be worn as a bracelet also. It comes with a bracelet strap. Figuring out how to wear the bracelet is a little confusing, but there is an online tutorial to show you how to do it. Once you get the hang of it, it's pretty straight forward.
One of the best things about the BellaBeat Leaf is that you never have to charge it. It comes with a coin cell throw away battery which will last for about a year. This takes away all of the hassle of weekly charging that comes with most fitness wearables on the market.
The BellaBeat app includes some metrics tracking that are unique to women. This includes reproductive health tracking. This allows you to go into a period log where you can see how long your cycle was. The Leaf will also let you know when you are about to have your period, so you can be prepared. In addition, the Leaf will show you fertility days. So, if you're trying to get pregnant, this app will help you to get the timing right.
If you do get pregnant, the Leaf app has a whole section where it will monitor your progress through your pregnancy. These are features that you will not find on other activity trackers. As you can see, the Leaf app is made specifically with women in mind.
The Leaf provides you with some fun, positive encouragement as you check your performance statistics.
We rate the BellaBeat Leaf as the best fitness watch for women that you will find in the current market.
Bella Beat​ has released a brand new health tracker product with stylish design called Leaf Urban Health Tracker/Smart Jewelry (it is now a Best Seller) which you can wear as a bracelet, necklace or clip.

Conclusion
According to a 2014 joint study by Saatchi & Saatchi Wellness and Proof Pilot, men are adapting to wearable fitness technology much faster than women. True to that data, FitBit sell 70% of their fitness watches to men.
The study revealed that 95% of women are aware of wearable fitness technology. However only a third have made a purchase or seriously considered doing so.
​Over the last two years, however, women have become a key market segment in the wearable fitness tech space. Marketers are now producing a range of products specifically to meet the demands of the discerning female buyer. That means that the products are sleeker, more minimalist, more elegant and more functional. The pairing with fashion houses such as Swarovski has seen some women's calorie counter watches released which are very stylish and elegant jewellery pieces in their own right. This trend is set to continue.
​Next: For an in depth review of the Basic Peak Fitness tracker check our latest review and this article for the best fitness trackers in 2016.