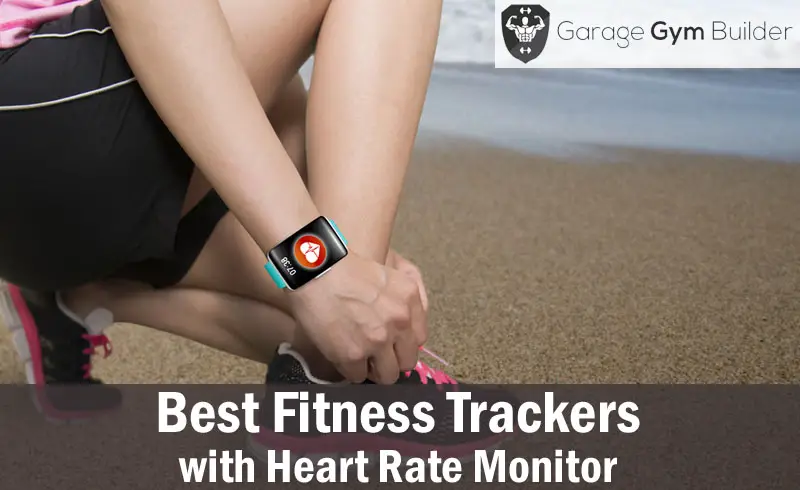 Best Fitness Tracker with Heart Rate Monitor Review 2017
When fitness trackers first came out a few years ago, they were, essentially glorified pedometers. Over the years, however they have become more sophisticated. Today, people want more and more advanced features packed into their devices.
Introduction
Heart rate monitoring is a key fitness component which people are now expecting to find in their activity tracker. Yet, not all fitness trackers offer heart rate monitoring. Among those that do, the reliability can fluctuate widely. So, we went in search of the 5 best wrist heart rate monitors of 2017.
The most reliable, easy to use and and all round best heart rate monitor of 2017 we came across was the Adidas FitSmart. Coming in at a close second was the E Tronic Edge Smart Band. Rounding out the top 5 activity trackers with heart rate monitors of 2017 were the FitBit Surge, The Garmin Vivofit 2 and the Towabo Fitness Tracker Wristband.
How Accurate are Fitness Tracker Heart Rate Monitors?
We've all seen people with those chest strap heart rate monitors. Because these units are worn directly over the heart , they are generally pretty accurate. However, they are also weildly and cumbersome. Fitness trackers with heart rate monitors are far more user friendly - but are they as reliable?
Activity trackers use an optical sensor that is placed on the wrist. It is not near your heart, so it is not sensing the electrical activity within your heart. Rather, it is sensing the flow of blood through your capillaries. It measures one pulse with each heart beat.
When studies have been done with a range of optical heart rate monitors against EKG heart rate monitoring, results have varied widely. There is usually a difference of between 25-45 beats per minute. Quite a few monitors will not be able to measure your heart rate while you are exercising. It may take up to two minutes after you stop before it can get a reading. This is obviously not going to do you much good when trying to monitor your active pulse rate.
According to Dave Wright, CEO of MyZone, a delay of anything more than a couple of seconds in an activity tracker with heart rate monitor makes the data irrelevant . . .
"Anything more than a one or two second delay isn't acceptable. The reason being that HIIT sessions are about pushing people to the limit. If you're doing 10-20 second intervals and there's a delay of 10 seconds, it's beyond unacceptable."
The harder and faster you exercise, the less accurate your heart rate monitor will be. That's because the majority of activity trackers use heart rate monitors that measure blood flow through the wrist capillaries optically. When the blood flow speeds up beyond about 160 beats per minute, it becomes very difficult to get an accurate reading.
Another problem with monitoring heart rate from the wrist is that this area of the body has less tissue, more bones, more tendons and not as great a blood flow as other areas. This also impacts upon accuracy.
The situation becomes even worse when you are trying to monitor your heart rate during exercise. When doing Cross Fit or training with weights, the head and the upper arm are ideal pulse monitoring sites. The wrist is not.
Optical wrist monitoring is, however, a convenient way to monitor heart rate. It has gotten better over the years, but still has a way to go. If you're a serious trainer, you don't want to be relying on optical activity tracker pulse monitors for your exercise data. Members of the general fitness community, however, can use them with relative confidence.​
5 Best Fitness Trackers with Heart rate Monitors 2017
​Optical Sensor Heart Rate Monitors
The Adidas FitSmart features a robust optical heart rate sensor. It also has a magnetic charging port on the back of the device. It comes with a proprietary magnetic charger that attaches to the back of the device. It plugs in via a standard USB to charge.
The Adidas FitSmart is very stylish and rugged. It's made of a soft silicone material that will hold well if you wear it while working out. The strap has a two clasp connection system, whereas a lot of other bands have just one.
You want to ensure that you have a tight fit on the wrist to ensure that the heart rate monitor works optimally. The heart rate monitor glows a green light on your wrist.
The Adidas FitSmart will track your speed, your distance, your time, your calories and your pace. It also gives you real time intensity notifications via an LED on the right side of the band. This allows you to keep an eye on your heart rate. If you want it to go higher or lower, you can adjust your workout variables accordingly.
The battery should last your for five days, if you were to do a one hour workout for each of those days. If you are training less frequently, you should be able to get eight to nine days life out of the battery. It takes just three hours to charge.
The Adidas FitSmart is the most accurate activity tracker with an optical heart rate sensor that we have come across. The heart rate monitor is consistently accurate. You can see the monitor changing real time as you're working out on line with your increased intensity. You won't have to keep tapping the device to check it, either.
The Adidas FitSmart activity tracker with heart rate monitor works with the Adidas My Coach app. This is a very comprehensive, user friendly and attractively displayed interface which allows you to easily interpret your data. You can set specific training goals. It also offers workout and running routines.
The Adidas FitSmart is a serious fitness tracker that was built for working out. It is the most accurate heart rate monitor we have found.​
PROS
Robust, strong design

Real time monitoring with no lag

Accurate heart rate monitoring

Comprehensive, user friendly app

Good battery life
CONS
Not for casual use

No GPS
The E Tronic Edge Smart Band is an Android and iPhone compatible device which provides you with a very stylish way to monitor your fitness analytics. It features 24-hour heart rate monitoring, along with tracking of your daily steps, calories, speed, distance and time. It also has an activity reminder to motivate you to get up and moving. A silent alarm with vibrate function wakes you up without interrupting others.
This device provides you with a full 7 days of use on a single charge. A handy feature is the anti lost function, which has your phone vibrating when your feet within 8 meters of it. You also get text and phone alerts on this device.
PROS
Constant heart rate monitoring

Goal setting features

7-day charge

CONS
Sleep monitoring not overly accurate

The FitBIt Surge is a large unit which takes up quite a bit of real estate on your wrist. It is available in red, black or blue. The band is made out a soft, flexible, silicone material which is extremely comfortable. However, the topside of the device is very thick and tends to get in the way, especially if you're wearing a long sleeved shirt.
The Surge has a touch screen that, along with the buttons along the sides of the device, allow you to navigate your way through the devices settings. The touch screen is responsive and is a nice size.
The software is comprised of the following three layers:
Layer 1:

time, date, steps, calories, distance, floors climbed, heart rate

Layer 2:

activity monitoring, settings, alarm

Layer 3:

Notifications
There is no home screen on this device. It does not revert back to the time. This fact, combined with the touch screen's sensitivity can make it hard to maintain the clock window.
The FitBit Surge has an ambient sensor on its face which detects whether it is light or dark outside. It will automatically adjust the backlight as a result.
The Surge syncs automatically. It has a battery life that averages about 5 days. It is water resistant up to 50 meters. It also has music playback controls.
​The Surge collects a lot of activity data. The heart rate monitor seems very accurate. This device has a built-in GPS sensor, meaning that you no longer have to bring your phone if you want to map your run. The FitBit Surge is the best GPS heart rate monitor.
PROS
Accurate heart rate tracking

GPS

Very comfortable

Touch screen

Ambient sensor
Best Fitness Trackers with Chest Strap
The Garmin Vivofit 2 can be purchased with or without the heart rate monitor chest strap. The device can also be paired to a number of different brands of chest strap. The device syncs either via Bluetooth or a USB device. You'll get around 12 months of battery life with this device.
The Garmin Vivofit 2 will measure your steps and goal, calories burned, distance traveled, heart rate and heart rate zone, time and date and time elapsed. It is water resistant up to 50 meters.
The Vivofit looks great, has a stylish design and is comfortable to wear. It has a backlit display so you can see all of you data and the time at night. It has audible reminders for inactivity.
The Garmin application, Garmin Connect is not as user friendly or attractive as that offered by such competitors as FitBit. The Garmin does not have silent alarms, so it won't wake you in the morning by vibrating against your wrist. It also does not have auto sleep recognition. The device does sync automatically; you have to do it manually.
Despite these negatives, the Vivofit is a very accurate heart rate monitor. It is the best heart rate monitor for running and the best chest strap heart rate monitor that we have come across.
PROS
Accurate heart rate monitoring

Pairs with other chest monitors

Bands can be customized

12 months battery life
CONS
No silent alarm

No auto sleep recognition

Does not sync automatically
The Towabo Fitness Tracker wristband features an OLED display to give you a very bright, clear readout of your health and fitness analytics. This is a very sleekly designed tracker with a minimalistic approach, which works with both Android and Apple technologies. You get accurate readouts if your heart rate, distance traveled and calories burned. The Hplus App which teams with this device does take a bit of getting used to, however.
The Towabo Fitness Tracker wristband is fitted with sedentary reminder to ensure that you don't go too long without being active. It also features call and text alerts from your phone. Another cool features is the Smartlight On function, which turns the device on and lights it up at the turn of the wrist.
PROS
OLED display

Smart light "ON" function

Sedentary reminder

CONS
App not overly user friendly

Conclusion
The heart rate monitoring side of activity trackers is a work in progress right now. Even though chest straps are more reliable, technology is bound to make the more convenient wrist model more accurate. The most reliable and convenient monitor point, though, may well prove to be the ear. So, in future we may be hearing rather than reading our heart rate.
​In the meantime, we must content ourselves with the best of what's currently on the market. So, if you're after a reliable heart rate monitoring fitness tracker, look out for Adidas, Mio and the FitBit Surge. If you want even more accuracy, choose a chest strap enabled Polar 2 or Garmin Vivo. Meanwhile, check out this article about best waterproof fitness tracker review.