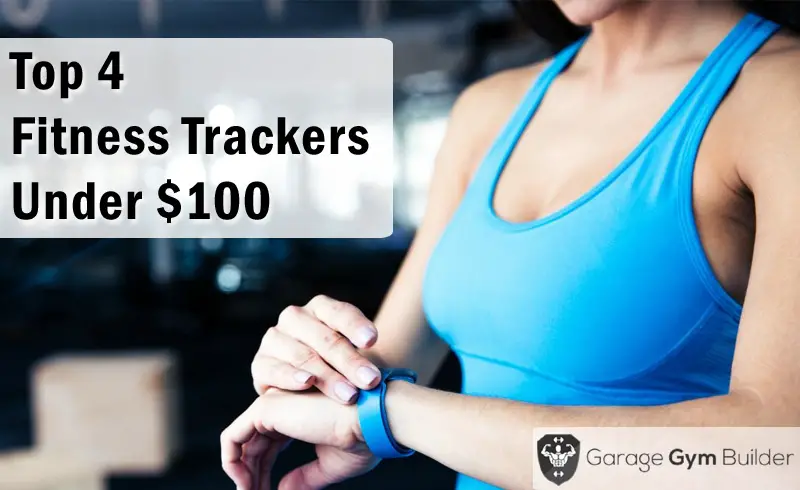 4 Best Fitness Trackers Under $100
Updated on March 17th,2017
Many fitness enthusiasts buy fitness trackers to support their lifestyle and there are a lot of fantastic, versatile fitness trackers in the market nowadays. Choosing one that best fits your needs is quite a task because it is not just Jawbone and Fitbit anymore.
Here is a list of best fitness trackers in the market under $100, their features, style, band and prices to help you pick out the right one for your lifestyle.
The WFCL Fitness Tracker is a multi function fitness tracker that provides you with sleep monitoring, fitness diagnostics, music and remote camera control. It comes in a stylish back design with white digits on the OLED screen. The strap provides you with a number of closures to allow for secure wrist placement. Alarm features allow you to set reminders for waking, drinking water and exercising. The sports tracker heart rate monitor provides you with an accurate 24/7 pulse reading.
The WFCL Fitness Tracker provides you with a quality sleep monitoring program that allows you to analyze the quality of your sleep. It also has a silent vibrate alarm that wakes you without interrupting others. The "Smartwristband" App works with this device to allow for analysis and monitoring of your training and sleep diagnostics.
PROS
OLED Screen

24/7 pulse monitoring

Silent vibrate

CONS
Step monitoring not overly accurate

The E Tronic Edge Smart Band allows you to constantly monitor your heart rate, while also tracking your steps, calories and distance. It includes goal setting features, allowing you to constantly measure your performance against your goals. This slimline, stylish device will monitor your sleep cycle while you are sleeping and includes a silent alarm feature. It is compatible with both Android and iPhone applications. The advanced Li-ion Battery provides you with 7 days usage on a single charge.
The E Tronic Edge Smart Band includes an anti-lost feature which causes your phone to vibrate when you get within 8 meters of it. It also delivers alerts when you get texts or calls on your phone. It features Bluetooth 4.0 advanced power saving technology.
PROS
Constant heart rate monitoring

Goal setting features

7-day charge

CONS
Sleep monitoring not overly accurate

The Towabo Fitness Tracker wristband is a lightweight, slimline fitness tracker that comes in at a great price point. It provides you with constant monitoring of your steps taken, calories burned, distance and a heart rate monitor. It also has a watch function. The OLED display and touch screen design make for a very attractive display and use function. The tracker works along with the HPlus Watch app. It is compatible with both Android and Apple devices.
The Towabo Fitness Tracker wristband features a smart light "ON" function, which sees the device light up and display the time when you turn your wrist. A sedentary reminder facility lets you know when it is time to get active. This device will also alert you to calls and texts on your phone.
PROS
OLED display

Smart light "ON" function

Sedentary reminder

CONS
App not overly user friendly

If you want to get a clip-on that is great for tracking activities, look for Jawbone UP Move. Sleep and steps can all be tracked in just one tap of a button. You can even assign it to different activities from zumba, yoga, cycling to running.
Key Features: Sleep, Steps, sports tracking
There are a lot of great fitness trackers under $100 to choose from. You just have to think about your needs, the tracker's comfortability, budget and how it will suit your lifestyle. Aside from the features, you can also choose the color that you want depending upon the fitness tracker that you choose.
Author Bio
This article was provided by the team at EFM Health Clubs, one of Australia's leading fitness franchise groups. EFM specialize in personal fitness coaching for results by incorporating a range of personalized fitness and nutrition plans to help members achieve their health and fitness goals.